We're an Apple authorised specialist in education
As an Apple authorised specialist in education, BT has a dedicated Apple Practice made up of sales, technical and sector specialists who've all completed Apple's stringent training programmes for education.  Their deep understanding of both Apple products, and the way they can be used to help improve learning outcomes, means they're perfectly placed to help turn your school's digital vision into reality.

We're proud to be a prestigious Apple authorised specialist in education. This special accreditation, recognises our commitment, expertise and understanding of the academic sector. It also shows that we're an expert provider of Apple solutions, with a proven track record of supporting schools at every stage of their digital transformation journey.
We'll help at every stage of your Apple-based education project
---
Vision and planning
Dedicated Apple
education experts
We're here to support and advise you at every stage, from planning to roll-out
Fully Apple trained staff
Our sales and technical Apple Specialists can give you practical and reliable solutions advice
Wide range of Apple devices and accessories
We'll advise on the right devices for your teaching and learning needs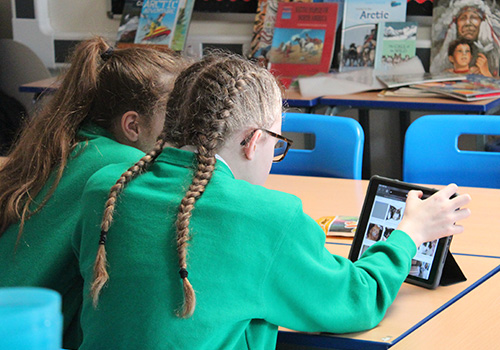 Planning the right solution
We'll help you assess where you are now, where you want to be, and how you'll get there. Our Apple Specialists offer Planning Essentials workshops that can help you and your lead team make the necessary decisions to start your Apple journey.  The session can be tailored towards your school's overall goals and strategy and as a trusted partner, we'll be involved as much, or as little as you need along the way. 
Learn more
---
Apple deployment
BT's world class network
Optimise the experience for your Apple users with secure and reliable Wi-Fi and internet connectivity from BT
A managed service
Make life easy with an end-to-end service that includes unboxing, set up and device management
Additional services
Make your Apple solution your own with personal etching. Plus we can help with recycling and financial services
We can help you make sure your network is up to scratch when you roll out your devices.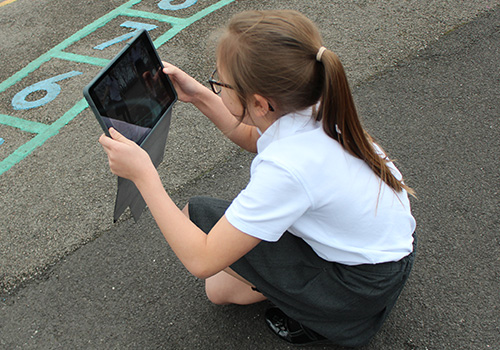 A full end-to-end solution
Create the right environment for your Apple journey's success and make roll out and deployment easy with a managed service. We'll be at your service throughout your transformation journey. With options for leasing, subscription packages, personal etching and more, we can make sure you have everything you need.
Learn more
---
Transform teaching and learning
Get hands on
Sign up to one of our customer events and learn more about Apple in the classroom
Teacher and staff training
Teacher training through Discovery Sessions can enhance learning outcomes
Get staff on board
Build confidence in using technology and improve skills with Apple Professional Learning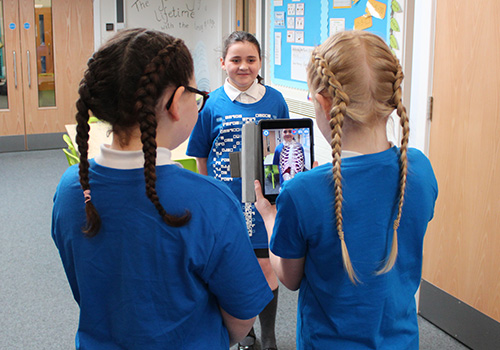 Bespoke training for your school
Every school or college is different. Different teaching staff, students, facilities, budgets and different academic settings all make each institution's journey to ICT maturity different from the next. We can tailor training and support to suit your school and staff's needs.
Learn more
---
Free CPD recognised Apple in Education events
BT regularly runs free events for headteachers, IT leads, teachers and other members of staff. These events cover topics from getting started with Apple, to using iPad in the classroom. Held in conjunction with Apple, there's always a great line up of really knowledgeable key speakers who draw on real-world experience of successfully deploying Apple solutions in educational settings.
These events are CPD recognised and we've received great feedback from those who've attended.  Ask your BT Education Specialist to find an upcoming event near you.
Get the conversation started
BT has a dedicated team of education specialists. We're here to support you with all aspects of your school, college or university's technology strategy across network, devices and apps. Just tell us how we can help and we'll have one of our education specialists call you back with free, no obligation advice.
---