Jabra have a passion for sound
They're in the business of helping you hear what you want to hear. Taking unrivalled knowledge built up over 150 years they make sure that you can hear and be heard. Jabra keeps the basics at the centre of everything they do – and that's giving you the tools you need to always stay connected, helping you hear more of what matters.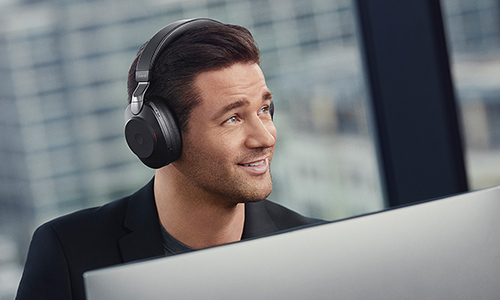 Giving you the tools to stay productive wherever you are
The way we work is changing and that has become more apparent in the last few months. We spend 20% more time collaborating then we did 6 years ago, but available concentration time has shrunk by 10%.1 We can only expect that collaboration time to increase as workplaces take on a different approach to office behaviour.
Work from anywhere, because anywhere can work
Work isn't something we go to, it's something we do. So, wherever your business is working from, the office or remotely, then there a Jabra solution to make sure your people are getting the most out of their day. Stay productive by understanding the needs of your employees work modes and needs and the right mix of solutions for them.
We all need a little extra space right now
Huddling together is off the table for a while, so maybe it's time to rethink your meetings. When you need to get together while still keeping your distance, a camera with a full 180° view of the room is the social distancing tool you never knew you needed. PanaCast lets you huddle up, without huddling in.
As we returning to offices and things are moving in the direction of normality now is the time to implement solutions that allow for a safe working environment for your people without impacting on the everyday productivity.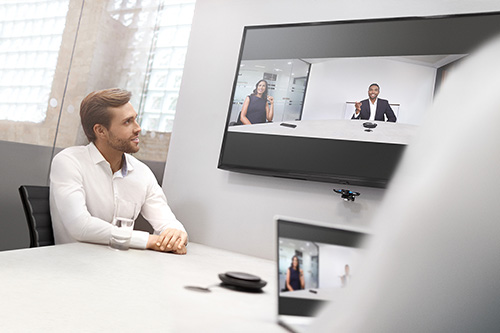 When it comes to staying on task, Jabra products are engineered for productivity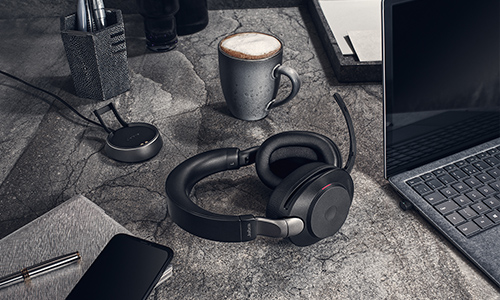 Take it to the next level with professional-grade headphones
The range of professional headsets from Jabra have something for everyone. From simple corded styles to wireless headsets for people on the move. Getting a headset that works seamlessly with your chosen software is vital – making sure you can take calls and communicate without interruption.
Learn more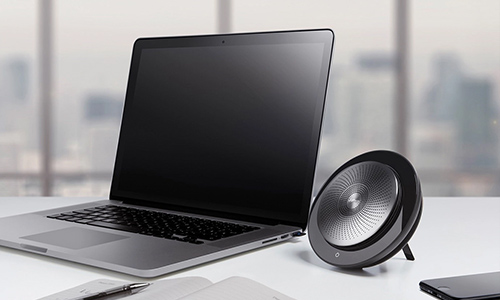 Collaboration is easy with Jabra speakerphones
Speakerphones are the perfect tool to enable crystal clear communication. Whether you need a central speakerphone for your home office or a portable device that's perfect for travelling with you wherever your base is, there's a style for everyone.
Learn more
Kantar/TNS Knowledge Worker Study, 2018; Gensler US Workplace Survey, 2019
---