Windows 10 Pro for the modern workplace
Modern Windows 10 Pro devices help you focus on what's most important: running your business. With cutting edge security, productivity and management features built in, Windows 10 Pro gives you peace of mind, while saving you time, money and hassle.
Designed to be the foundation of the modern workplace, Windows 10 Pro has the business tools your team needs to work even smarter. With comprehensive security, business-class tools, and flexible management, Windows 10 is not only designed for how your team works now—it's ready for how they'll work tomorrow.
Windows 10 has the tools to enable business to get more done, stay secure, and simplify IT device management by harnessing the power of the cloud.
Simple, flexible management
Windows 10 Pro streamlines identity, device and application management—so you can focus on your business.
Works how you work
Windows 10 Pro works seamlessly with the most trusted productivity and collaboration suites so your team can achieve more.
Powerful protection you can trust
Enjoy the build-in protections that come standard on every Windows 10 Pro devices. For the mission critical users in data sensitive industries.
Stay protected anywhere
Windows 10 provides free built in protection – Windows Defender Antivirus, Windows Firewall and Trusted Boot. This will ensure businesses have full protection against security threats.
Windows Defender Antivirus
Windows 10 offers built-in malware protection to help keep you safe from viruses, spyware and other malicious software. Windows Defender Antivirus runs in the background, notifying you when you need to take specific action.
Windows Firewall
Built into Windows 10, Windows Firewall helps notify you about suspicious activity if a virus or worm tries connecting to your PC. It can also block viruses, worms, and hackers from trying to download potentially harmful apps.
Trusted Boot
Windows 10 closes off the pathways that allow malware to hide by starting before the malware does, helping to ensure your PC boots use only trusted software. Rest assured that your system will start with integrity and help defend against modern threats.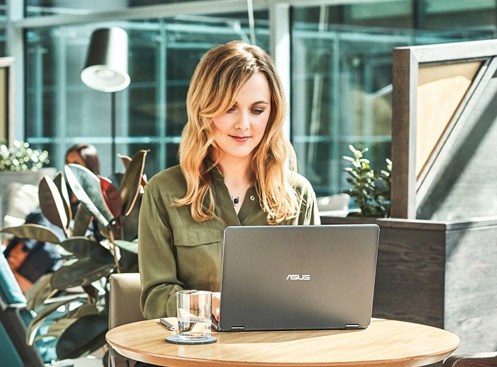 Don't lose your mind over lost devices
A lost device doesn't mean leaked data, with BitLocker1 & BitLocker to Go – keep your peace of mind by encrypting your data on your computers' hard drives and even on your USB drives, so your business information is protected when a device is lost or stolen.
You and your people no longer need to remember passwords
Windows Hello2 - Your smile can be your password. Windows Hello is the password-free sign-in that gives you the fastest, most secure way to unlock your Windows devices. Using your face or fingerprint, it recognises you apart from all others, waving you in with a friendly hello. It even works on apps3 and compatible websites when browsing with Microsoft Edge. And because Windows Hello is designed on industry security standards, it provides a trusted identity option that prevents phishing and can resist breaches. And now, Windows Hello is supported by Active Directory.
Devices unlock your PC - Windows Hello2 lets you use your phone and other Windows Hello companion devices to quickly unlock your Windows PC without using a password. Companion devices4 know who you are and give you another choice for quick, secured sign-ins that can meet some of the strictest regulatory compliance standards.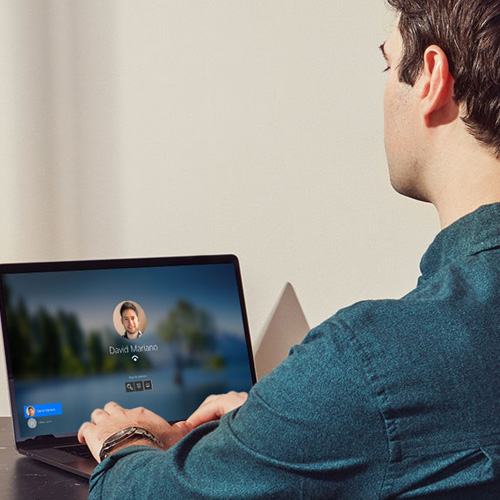 Windows Information Protection
Separate your business information from their personal information. Control how your people use your business data with Windows Information Protection – blocking them from copying customer or financial data into social media apps, for example. You can help protect data wherever it lives, without affecting your user experience5.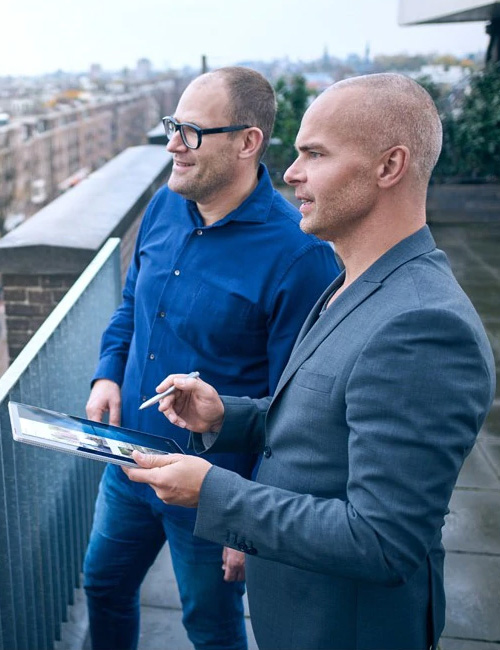 Single sign-on and more control over your devices
Azure AD Join6 - Control how your people use your business data – blocking them from copying customer or financial data into social media apps, for example. You can help protect data wherever it lives, without affecting your user experience5.
Domain Join + Group Policy - IT staff can easily manage PCs, user accounts and groups, security policies, and get easy access to files and printers when you pair Windows 10 Pro with Windows Server6. You can even define specific security and networking policies for your users and devices.
MDM Client - Windows 10 Mobile Device Management (MDM) support lets you use cloud-based management services6 to control business and personal devices. Your employees get access to corporate applications, data and resources from virtually anywhere on almost any device, while IT gets help keeping your business information secure.
Windows AutoPilot - Users themselves can configure new devices (without IT ever touching the device) with cloud-based services such as Azure Active Directory6, Microsoft Intune6 and third party MDM services6.
You decide when and how to update your devices.
Deferred updates With deferred updates, you get new Windows features and functionality, after they've been vetted and approved by other users, while still continuing to receive security updates and critical fixes straight away.
Windows Update for Business Your IT staff can get more done, since Windows 10 Pro gives them control over system and app updates. You'll get access to the latest innovations from Microsoft, while being able to reduce management costs, maintain more control over the update process and make better use of everyone's time.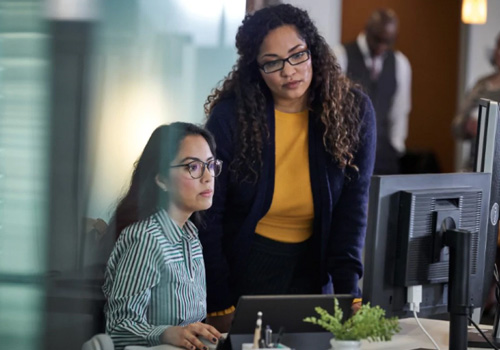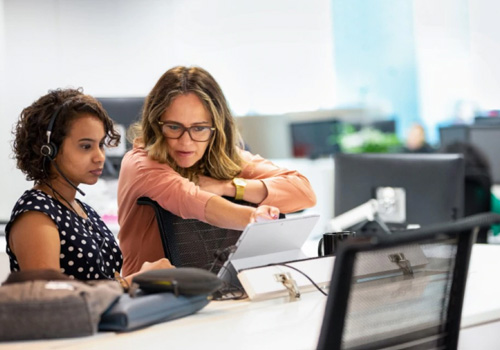 Easier ways to acquire, deploy and configure your business apps.
Microsoft Store for Business7 - Designed for organisations, Microsoft Store for Business7 gives you a flexible way to find, acquire, manage and distribute free and paid apps to Windows 10 devices.
Assigned Access – Windows 10 Pro lets you set up a device for a single use or "kiosk". Users can only interact with one Microsoft Store app and can't change system settings.
Client Hyper-V - Run multiple operating systems at the same time, on one computer, letting you create and manage virtual machines and their resources.
Remote Desktop
Access all of your files, folders and apps from virtually anywhere with Remote Desktop. Work anytime, anywhere. Access your own desktop - with all your files, folders, and apps just the way you left it on any device. All you need is Windows 10 Pro and an internet connection.
Start fast, stay focused and finish first with new tools to enhance productivity.
Start Menu + Live Tiles - Get to work quickly and stay productive with familiar features in Windows 10. The Start menu lets you pin your go-to apps and files for fast access. Live Tiles beam updated info – like your email, appointments, and headlines – so you don't need to open the app.
Virtual Desktop + Snap Assist - Keep command of your screen. Snap Assist makes it easy to snap apps into place to optimize available screen space. If your screen is getting crowded, you can create virtual desktops with just the items you want – great for when you don't have multiple monitors to work with.
Tablet Mode - Use your laptop like a tablet. You can get a smooth, touch-first experience on your 2-in-1 or touchscreen laptop. Onscreen features adapt for easy navigation and apps scale smoothly from the smallest to the largest displays. You can easily run in or out of Tablet Mode anytime you want – your screen will give you a smooth transition and a beautiful display.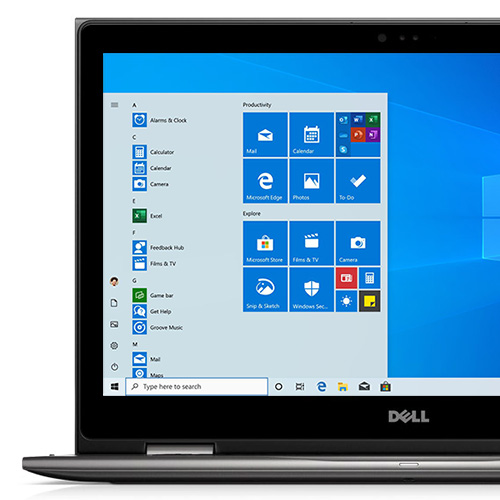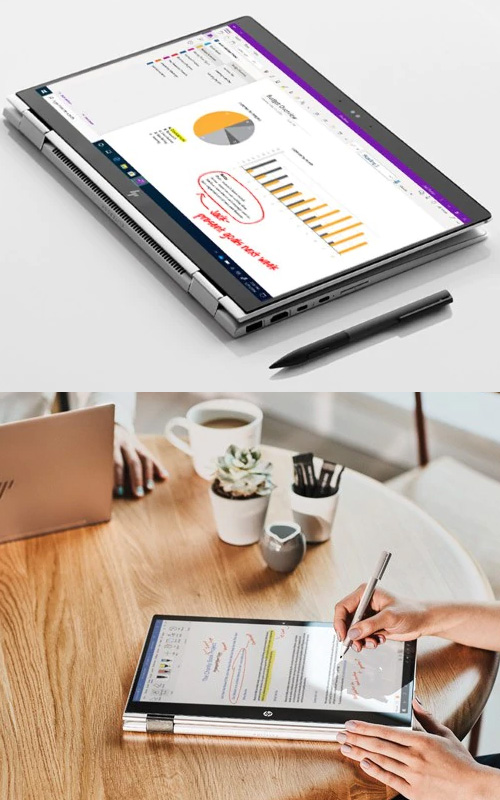 Multiple ways to turn thoughts into action.
Voice/pen/touch/gesture8 - Windows gives you more interaction options to choose from so you can use what feels right and works best.9 Beyond just traditional keyboard and mouse inputs, you can use your device in the way that's most natural for you and the best fit for what you're doing. You can even switch from one interaction type to another for maximum comfort and productivity.
Windows Ink 8 - Quickly turn thoughts into action with the magic of Windows Ink.8 Naturally capture notes at the speed of thought with no need to be logged in.12 Powerfully pair inking with Office6 to effortlessly make edits, create content and drive ideas forward. Use your digital pen with Ink Editor to strikethrough words to delete them, circle text to select it, and more. Unleash your creativity by combining inking with creator apps like Adobe Illustrator6. Windows Ink makes using your pen easy and obvious on Windows. With the all new Windows Ink Workspace, all ink-powered apps and quick actions are right at your pen's tip.12
Paint 3D9 - Start creating in every dimension to bring your ideas to life. Whether you're doing quick image editing or creating a 3D prototype of your idea, Paint 3D helps you discover new possibilities for thinking, creating, and communicating.
Microsoft Edge - Microsoft Edge is a safe, fast browser, always up-to-date and designed to work with today's websites and services. With a web experience that's personal, responsive, and all about getting things done online, you can add extensions, write8 or type directly on webpages. You can even share your mark-ups with colleagues, save articles in your reading list to view later, and read in a view that lets you clear away distractions from online articles.
Requires TPM 1.2 or greater for TPM based key protection
To use Windows Hello with biometrics specialized hardware, including fingerprint reader, illuminated IR sensor, or other biometric sensors is required. Hardware based protection of the Windows Hello credential/keys requires TPM 1.2 or greater; if no TPM exists or is configured, credentials/keys protection will be software-based. Companion devices must be paired with Windows 10 PC's via Bluetooth. To use a Windows Hello companion device that enables the user to roam with their Windows Hello credentials requires Pro or Enterprise edition on the Windows 10 PC being signed into
Limited to compatible websites and apps
Companion devices must be paired with Windows 10 PC's via Bluetooth. To use a Windows Hello companion device that enables the user to roam with their Windows Hello credentials requires Pro or Enterprise edition on the Windows 10 PC being signed into
Windows Information Protection requires either Mobile Device Management (MDM) or System Center Configuration Manager to manage settings
Sold Separately
Available in select markets. Functionality and apps may vary by market and device
Windows Ink requires touch capable tablet or PC. Pen accessory may be sold separately
Paint 3D app availability and experience may vary by region and device
Remote Desktop requires internet connection
App experience may vary
User must enable in settings and have a Bluetooth button on pen
---