Create an ideal working environment to help your business grow
The way businesses work is changing all the time. To stay productive we're seeing more companies create modern workplaces and cultivating a culture that encourages workers to get the most out of their time at work.
BT's In good company podcast brings together a group of people working in the SME space to discuss productivity in their business and the role that technology plays. They chat about how creating a positive work culture promotes a healthy work-life balance without compromising on productivity.
Full podcast series available
Having the right workplace technology can boost your productivity
Getting work done should be easy and there's lots of technology out there that has been built with productivity in mind. Helping you to get the most out of your people whether they are in the office, at home or on the move.

Stay productive with Microsoft Surface
Microsoft are constantly pushing the boundaries of what's possible. The Surface range by Microsoft includes a series of devices that have been designed with productivity at the heart. These new, innovative designs empower every person and business to achieve more. Everyone can choose the Surface product that is best suited to them. There's something for every style of worker, office based, home worker or somewhere in between. With innovative functionality features, there's nothing you can't do with the surface range.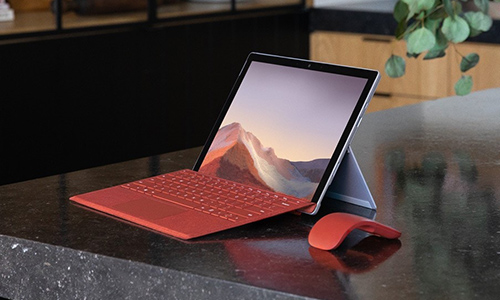 Surface Pro 7
This classic, ultra-light and versatile 2-in-1 device delivers fantastic performance and versatility to adapt to the ways you work. Now your everyday laptop, tablet, and portable studio can do it all.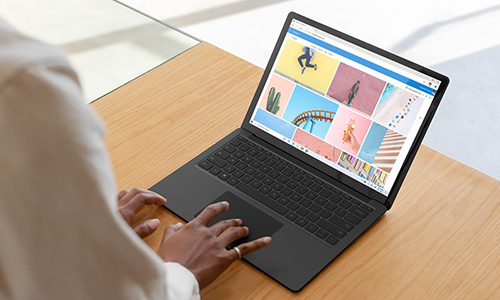 Surface Laptop 3
Surface Laptop 3 is perfect for the day-to-day, now with an improved typing experience along with for the first time, maintain control of your sensitive information with a removable SSD enabling data retention.
Surface Pro X
The thinnest, lightest, and most mobile, 2-in-1 in the surface range. Work your way anywhere with blazing-fast LTE and a new Slim Pen that charges and stores securely in the Signature Keyboard.1

Voyager 5200
Stay productive from anywhere with the Voyager 5200, this small and indiscreet headset is perfect for the mobile worker or 'road warrior'. It has lot of features that can help you stay productive whether you are in the office or on the go. Stay productive and keep the distractions at bay.
Leave the noise behind - Your voice sounds clear and professional as you seamlessly transition between environments, inside or out. Now you can focus on what you're saying—not where you're saying it.
Control by command - With one touch, the headset connects with Siri, Google Now, or Cortana so you can call phone contacts, send messages, schedule meetings, or even search the web - all via voice.
Windsmart technology – this headset detects wind direction and responds accordingly to reduce the amount of noise from outside sources so you can stay professional and productive on the go.
Shop now
Blackwire C3225 series
Staying productive in the office couldn't be easier with the Blackwire C3225 series, this headset simply connects to your device via USB and it's ready to go. Whether it's a quick phone call with colleagues in another office or a Microsoft Teams video chat, this headset is just what you need.
Superior audio quality - Blackwire 3200 Series headsets provide a signature truly outstanding audio experience — ideal for voice, music and multimedia.
Connectivity options - Ideal for knowledge workers who need a solution for managing calls on their PC, mobile phone or tablet. This headset offers the comfort and durability of corded combined with flexibility.
Comfort and Portability - Enjoy the security of a comfortable fit from a lightweight metal headband. Along with leatherette ear cushions that fold flat for easy portability.
Shop now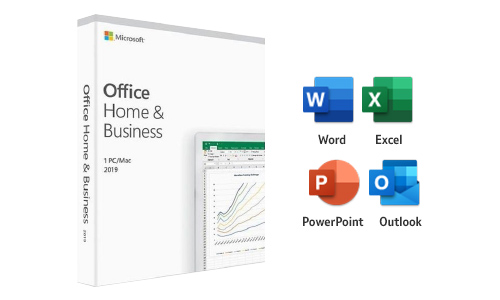 Stay productive with the right tools
Microsoft Home and Business 2019 is the perfect package for a small business, all the familiar apps you know and love. Helping your business grow and expand.
Shop now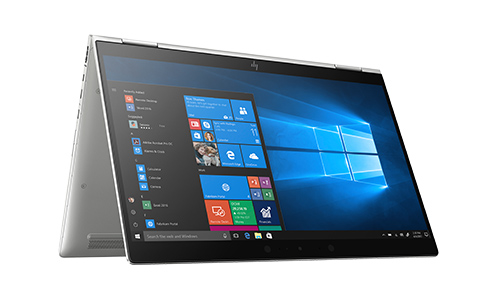 Make sure you can work on the go
Get the right devices for working on the move, choose technology that's lightweight yet powerful with built in security features that protects you wherever you're working.
Browse range
Can your printer keep up with you?
Don't let your printers get in the way of you being productive. With new print technology you can rely on your printer to get the job done, saving you precious time.
Browse range
Type Cover and accessories sold separately. Surface Pen sold separately for Surface Go, Surface Pro 7, Surface Laptop 3, Surface Pro X and Surface Book 2.
---