Headsets

Seamlessly extending the secure and reliable collaboration experience
Work styles evolve as people work remotely or in offices. Whether at a desk or on the go, everyone must remain connected and focused on work. That's why Cisco extended the collaboration platform with a range of professional headsets that create intuitive user experiences and offer a single, integrated tool to manage Cisco headsets, endpoints, and applications, both on-premises or in the cloud.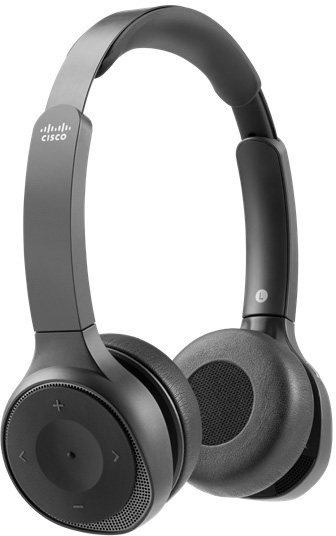 Cisco Headset 700 Series
Vibrant sound wherever you're working
Premium Bluetooth headsets built for business, personal, and the journey between. Headsets designed for mobile or office workers enabling productivity in any environment with superior audio, adaptive noise cancellation, enterprise-grade security, and sleek design. Deep integrations with Cisco collaboration applications and devices allow for intuitive user experiences and intelligent IT headset management.
Reliable audio with Clear Voice
Premium Bluetooth headset built for today's work styles featuring Clear Voice technology. This voice-honing, boom less design coupled with adaptive noise cancellation and background noise reduction delivers an exceptional calling experience anytime. The sleek design allows for an easy transition from business to personal use, with customizable audio for a superb listening experience.
Enterprise-grade security
Security is at the foundation, with industry-first hardware and software security through Secure Boot and image authentication. The 730 provides an exceptional level of protection against malicious attacks and hackers, allowing users to securely stay connected and be heard on the go.
Customizable Audio
Exceptional audio experience with advanced codecs, 40mm speakers, and customization on the go in the Cisco Headsets mobile app. At the touch of a finger, quickly adjust equalizer settings, configure headset features, or troubleshoot issues. Available for download in the App Store or Google Play.
Cisco Headset 500 Series
Great audio isn't just for audiophiles anymore.
The Cisco Headset 500 Series offers a full range of wired and wireless models with deep integrations with Cisco devices and clients for easy setup and effortless administration. Enjoy outstanding audio performance and powerful noise isolation in a lightweight form factor, with the flexibility you need to stay productive in open work environments.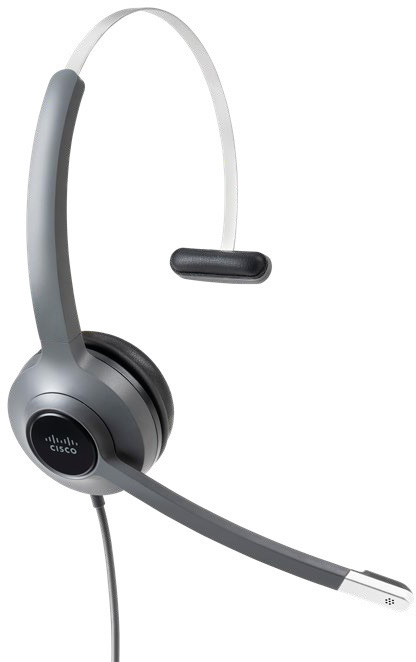 Vibrant Audio
Experience bold sound while listening to music or during meetings, and be heard loud and clear with unidirectional microphones that hone in on your voice.
Stay Productive
Maintain focus in busy open work environments with exceptional noise isolation in a sleek form factor for all-day comfort. A range of models offers the perfect fit for any user.
Work where you want
Wireless models offer crystal-clear sound over a DECT connection with a range exceeding 300 feet from the base. Optional multi base allows switching between up to four audio devices with USB or Bluetooth.
Our IT Specialists and Cisco support team are ready to answer your questions.
Get the conversation started today.
Cisco's "Business Headsets" survey 2019, global data
---