IT solutions to support the emergency services
Whether it's providing rugged devices that offer 24/7 connectivity for paramedics and police officers when they're on the move, or designing the infrastructure that'll support critical activities in a control centre, we know that the right technology is key. 
BT can help to reduce costs in a sector where budgets are tightly controlled, create efficiencies, improve communication and boost productivity where it's needed most.

The Emergency Services Network (ESN)
Cutting-edge communication technology for the emergency services
As part of BT, EE was chosen by the Home Office to build the new critical 4G voice and data network for Britain's emergency services. The Emergency Services Network (ESN) was the UK's most comprehensive mobile rollout ever.

Over 300,000 emergency services users, including Police, Fire & Rescue and Ambulance, use the 4G voice and data services provided by the ESN. It's also used by government agencies and other first responders like Immigration Enforcement and inshore rescue services.

The ESN continues to transform the country's emergency services for the better, giving them cutting-edge communication technology to respond quickly to incidents in even the most rural and remote areas – helping to improve public safety.
Keeping emergency workers safe
Using EE's network, the ESN provides secure and resilient mission-critical communications the emergency services can trust to keep them safe. It's used by:
Ambulances sending vital patient data to hospitals so staff can prepare for a patient's arrival
Police officers recording an arrest on body cams, and live streaming for assessment and support
Fire and rescue crews assessing burning buildings, based on digital blueprints on tablets and live helicopter camera footage
Connecting the emergency services - East Midlands Ambulance Service and EE
For the emergency services, broadband speeds and reliability are imperative whilst on the move. Watch the video to find out how East Midlands Ambulance Service are using EE's 4GEE Connected Vehicle solution to ensure they stay connected and prepared for the future.
Devices your people will love, from a brand you can trust
With BT and Microsoft Surface you can create a dynamic, reliable working environment for staff on the front line, in the community, in the control room, or in the office. Read our ebook to discover how you can empower your teams with the new generation of Surface devices.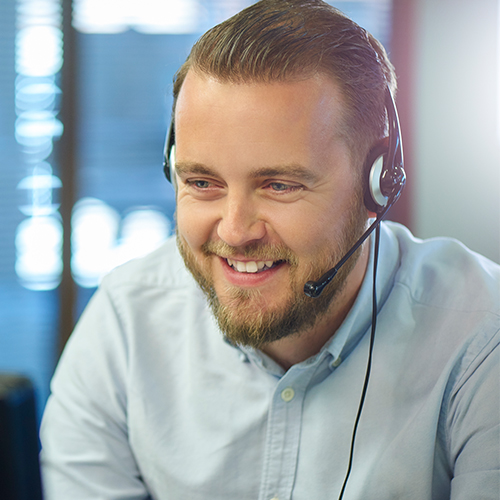 Centre of Excellence for UC
In an environment where every second counts, technology has to be reliable and fit for purpose. The latest UC devices ensure crystal clear audio quality while letting call handlers focus on what's important - their call.
We're also a Centre of Excellence for Unified Communications. Why not visit our UC hub to find out more?
Learn More
Did you know BT runs the communications network for 999 calls?
Our team of extraordinary people are the calm and confident voice behind every 999 call. From our technology to our training, we've built the most reliable and resilient high volume, inbound call handling service in the UK. You can trust us with your IT.
Up to 11.5 hours of battery life based on typical Surface device usage
Hard drive is not user removable. Hard drive is only removable by a skilled technician following Microsoft provided instructions
One Surface Hub 2 Pen and one Surface Hub 2 Camera included with Surface Hub 2S. Additional accessories sold separately
Software license required for some features. Sold separately.
Sold separately
---