Transforming Healthcare with cost-effective IT solutions
Here at BT, we understand that the right solution properly implemented can help solve problems, save time and ultimately revolutionise the experience of both professionals and those they help.
Whether it's equipping mobile workers with the devices that let them get the most out of their day, or printers that ensure data is protected and costs are reduced, our team will have the solution to fit. The sector faces many challenges from going paperless to the growing risk of cyberattack. By partnering with BT, healthcare organisations can access a range of experts to ensure effective and efficient tech solutions.
Key Facts
The rate of cyberattacks on the NHS has quadrupled in the last 4 years1
Effective digitisation in healthcare can deliver efficiency improvements of between 7 and 11.5%2
The NHS Digital Maturity Assessment rated over 50% of trusts as very good in terms of readiness and infrastructure, but for capabilities, only 7 trusts achieved a very good rating3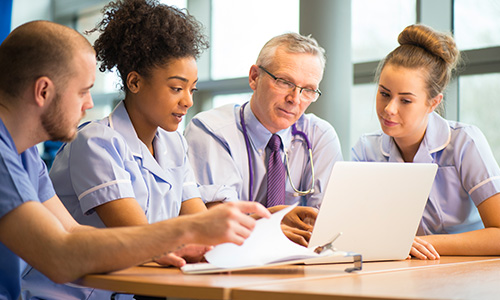 Mobile Clinicians
Constantly on the move, clinicians need powerful devices that can cope with complex imaging software and patient databases. Helping increase productivity is essential, 2-in-1 laptops with biometric logins and SSD drives mean clinicians can start work immediately wherever they are.
Community Nurse
Constant time pressures mean that any reduction in paperwork and outdated administration can deliver real benefits for both nurses and their patients. A mobile working solution for community nurses can reduce paperwork time by 60% and increase face time with patients by 29%, meaning 2 extra patients can be seen a day4. Mobile enabled devices allow for seamless connectivity without relying on VPN or manual processing at the end of the day.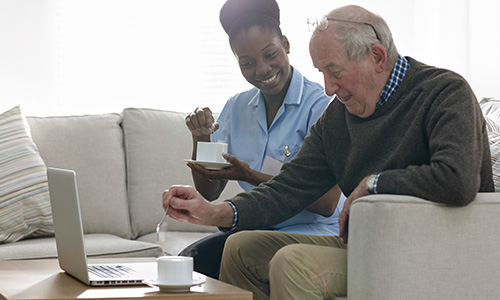 BT helps Nottingham University Hospitals NHS Trust to revolutionise patient care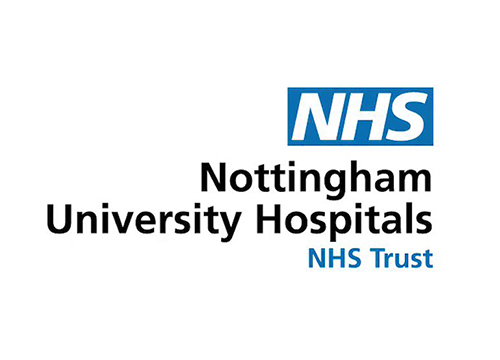 BT provided over 4,000 devices that worked immediately. The software was on there and personal email addresses were already loaded. All people needed to do was turn on and get on with their work.

Mark Simmonds
Lead Consultant | Nottingham University Hospitals NHS Trust
---