Flexible financing for your IT from BT
We'll find the right leasing option to suit your business, leasing allows you to use the equipment you need right away, without purchasing it all at once. You can spread the cost of your equipment over a term that suits you. You can add to, upgrade, and update your IT so that you always have the latest technology.
By leasing your new equipment rather than purchasing it outright, your business may be able to reduce its taxable profits. This means you keep hold of your cash for longer. You should discuss taxable benefits with your accountant for further details.
Leasing: How BT can help you:
Our partners will happily talk you through all of the various finance options available
Funding is arranged by our finance partners, but delivered by specifically selected funders chosen for their experience in the IT marketplace
Terms and conditions apply and finance is granted subject to status
There may be taxable benefits
What happens next?

We'll find the most appropriate funder to suit your needs and budget. Any existing bank loans, overdraft facility, or credit cards are protected when you choose to lease.
From the outset, you know what you'll be paying and when.
There are no interest rate variances or hidden costs – so budgeting is simple.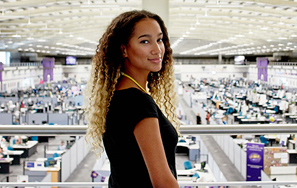 Benefits of leasing:
Spread the cost of your equipment over a term that suits you
Leasing options tailored to your budget
You can reduce your taxable profits
Move costs from CAPEX to OPEX
Update to the latest technology
No interest rate variances or hidden costs
---