The easy way to keep tabs on your assets
In today's rapidly changing business world, keeping track of IT assets is a key challenge for finance and IT support teams alike. Physical asset tagging can be a costly process in terms of time and resource. Especially when new IT kit arrives in volume, or is about to be deployed in multiple locations.
Asset tagging, prior to taking delivery of new kit, is the perfect solution. Through our selected partners, we can manage the whole process for you. Our engineers can tag equipment with your own labels, then record asset and serial numbers as the labels are applied. You can easily access all the data collected to update your asset register. And be reassured that incoming kit has already been tagged and can be delivered straight to desk.
Key benefits of using BT for asset tagging
Easy and hassle-free way for finance and IT teams to monitor IT assets
Saves valuable IT resources by tagging assets with your own labels prior to delivery
Gets the job done before products are deployed at different locations
Asset and serial number details are recorded by our engineers as they are applied
Easily accessible to update your asset register
Etching to help protect IT devices
Etching is a great way to personalise and identify devices such as laptops, tablets and smartphones. Our selected partners can provide etching services for your devices before delivery.
Etching makes expensive kit far less desirable to potential thieves. After all, it's much harder to sell a tablet or a phone with your company branding etched on it. Plus, etching makes your devices easily recognisable, which improves the chances of recovery if they get lost or stolen.
This is why many companies choose to etch devices in particular, as they tend to be higher value items that are taken with us everywhere we go.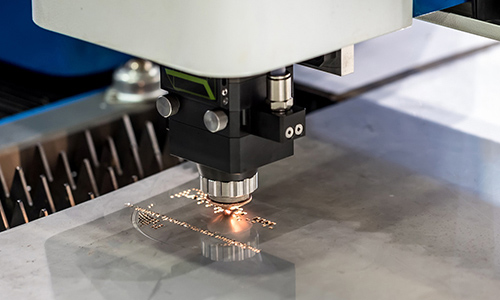 ---