Storage and Data Protection


Secure your data. Grow your business
Organisations with modern storage environments save per year due to reduced downtime costs. Secure your growing business with enterprise-grade storage from Dell Technologies. Eliminate complexity in the data landscape by leveraging industry-leading storage solutions from Dell EMC that span edge, core, and multi-cloud. Make all your data available and provide coverage for the entire business.
Unlock the value of your data with modern IT that accelerates analytics, powers workloads and protects data from edge to core to cloud, leading to faster ROI and more satisfied customers. Modern storage and data protection solutions facilitate workload initiatives such as SAP modernisation or artificial intelligence by improving productivity, reducing data loss and unlocking data value. As a result, you can quickly uncover insights, innovate faster and improve customer satisfaction.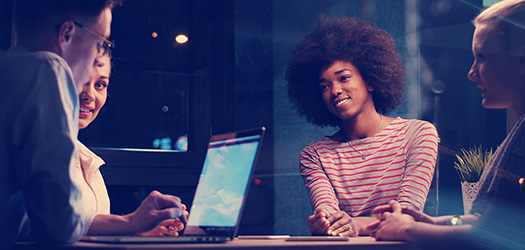 The right combination of scalability, efficiency, intelligence and multi-cloud integration.
Industry-leading Dell EMC data protection appliances include cloud-enabled protection storage, integrated appliances and software-defined solutions.
Storage

Dell EMC storage solutions optimise workloads and maximise your storage investments with self-encrypting drives and built-in disaster avoidance. Reduce risk and boost productivity with industry-leading scalable storage.
Designed for performance
Gain high-speed access to your data and a modern architecture that is NVMe ready
Optimised for efficiency
Gain more effective capacity with up to 5:1 data reduction
Built for multi-cloud
Seamlessly extend storage to the cloud or deploy in the cloud with flexible cloud consumption options
Dell EMC PowerVault ME4
Everything a business needs to store, manage and protect data. Purpose-built and optimized for SAN/DAS simplicity and accelerated performance.
Protect your data. Keep your valuable information safe:
Remote Replication: Replicate data to any global location that includes mirroring thin provisioned pools
Snapshots: Easily recover files after accidental deletion or alteration with point-in-time copies of data
Virtual Disk Copy (VDC): Enable quick and seamless virtual disk relocation and disk-based backup and recovery with a full, replicated copy of source data
Self-encrypting drives (SEDs): Render data useless to unauthorised users with drive-level encryption, even if the drive has been removed from the enclosure

Dell EMC Unity XT
Cloud-enabled midrange storage designed for performance, optimised for efficiency and built for a multi-cloud world. Modern NVMe-ready arrays, built-in security capabilities, flexible cloud deployment options and reliable data access.
Dell EMC PowerStore
The new PowerStore family provides performance, scalability, and storage efficiency, with a data-centric, intelligent, and adaptable infrastructure that transforms and mobilises both traditional and modern workloads.
Built from the ground up with next-generation storage technology to make your business more agile and prepared for change:
NVMe all-flash or Storage Class Memory (SCM) with Intel Optane optimises performance
Intelligent scale up and scale out architecture lets you add compute or capacity independently
"Always on" data reduction with Intel Quick Assist lowers costs and improves efficiency
Revolutionary AppsON provides flexibility to run VMware virtualised apps directly on the appliance
New Anytime Upgrade program helps modernise PowerStore over time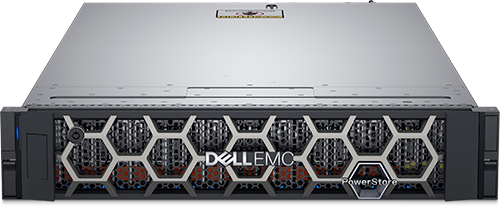 Dell EMC PowerMax
With end-to-end NVMe, storage class memory (SCM) for persistent storage, real-time machine learning and up to 350GB per second, PowerMax features high-speed smarts to power your most critical workloads.
Data Protection
Dell EMC Data Protection solutions for cloud, multi-cloud and hybrid cloud helps customers transform their data centres to enable greater operational efficiency, resiliency and scalability throughout the entire cloud infrastructure. Dell EMC cloud solutions as part of the enterprise infrastructure helps protect your data off-site and extends backup and disaster recovery capabilities. Protect your applications and virtual machines in the cloud with Dell EMC cloud protection.
Protect your IT environment
Industry-leading Dell EMC data protection appliances include cloud-enabled protection storage, integrated appliances and software-defined solutions. Dell EMC Data Protection products offer comprehensive solutions with strong manageability, so you can be confident that your data is secure.

VMware
Dell EMC gives organisations the choice to confidently plan their modern data protection strategies through constant innovation, agile engineering and tight integration with VMware. Dell EMC data protection solutions provide flexibility, scalability and simplicity.
Manage VM with automated data protection
Accelerate IT transformation with VMware backup and integration
Maximise your IT investment with unparalleled levels of performance
Enjoy the benefits of cloud computing with proven and modern solutions for virtual machines
Cyber Recovery
Protect critical data, identify suspicious activity and perform data recovery with easy-to-deploy management and automation software. The impact of being unable to recover critical data and resume business operations after a cyber or ransomware attack can be devastating. PowerProtect Cyber Recovery provides:
Automated air gap with data isolation and governance
CyberSense analytics and Machine Learning monitor data integrity
Forensic tools to discover, diagnose and remediate ongoing attacks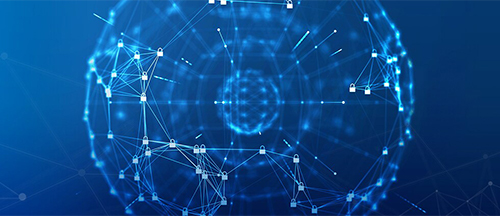 ---