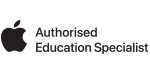 Thinking of going 1:1?
A device for every pupil is a real enabler for supporting remote and hybrid learning during the challenges of Covid-19. Because of this, we're talking to more and more schools about their digital transformation strategies and the benefits of adopting a 1:1 model.
Consider an Apple-based approach
If you'd like to learn how Apple technologies could help to transform the teaching and learning experience in your school, then register to attend one, or all, of our free December webinars.  Our sessions all run at the end of the school day (4.00pm to 5.00pm) and are just an hour long each.  We've teamed up with Apple Professional Learning Specialist and experienced education consultant David Kirtlan to deliver these sessions, so they'll be packed with practical and useful advice. 
BT is an Apple Authorised Education Specialist (AAES) - one of just a few partners in the UK to be awarded this prestigious status. It shows that BT is an expert provider of Apple solutions to education customers, with a proven track record of supporting schools at every stage of their digital transformation journey.  The experts in our dedicated Apple Education Practice are all here to help you turn your school's digital vision into reality.
Webinar 1 - Benefits of the iPad ecosystem and getting started
4:00pm to 5:00pm - Tuesday 8th December 2020
Take a look at Euxton Primrose Hill Primary School's 1:1 iPad deployment and hear from headteacher Gareth Caunce about their journey from strategy and planning, to successful implementation.
Understand the impact on classroom learning and explore the tools that help make iPad technology seamless for both teachers and children, including Apple Classroom. 
See a live demo of Showbie and learn how it can be used to improve feedback and assessment, both in the classroom environment and remotely should learners be unable to physically attend school.
Webinar full - See below for remaining available event
Webinar 2 - Everyone Can Create: GarageBand and iMovie
4:00pm to 5:00pm - Wednesday 9th December 2020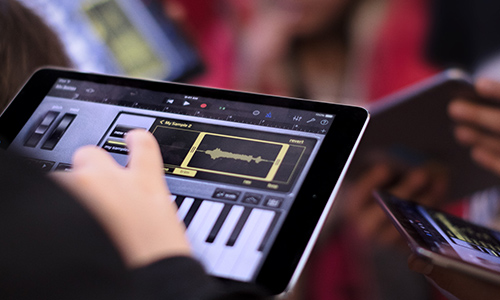 Learn how the free apps embedded into every iPad can unlock creativity, spark imaginations and improve engagement. This session will highlight just of a few of the creative ways that these resources can be incorporated into the lessons you teach.
iMovie is becoming a common tool in many classrooms. It can be used in everything from literacy to research projects.  
Garageband is often overlooked, but it's a fantastic resource in the classroom. We'll explore how easy it is to create an original soundtrack, then use it in our own documentary film created in iMovie.
Webinar full - See below for remaining available event
Webinar 3 - Everyone Can Code: Swift Playgrounds
4:00pm to 5:00pm - Tuesday 15th December 2020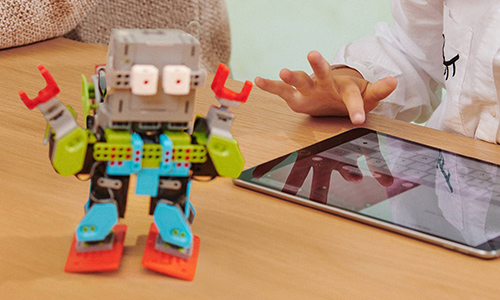 Learn about the excellent curriculum-mapped resources for iPad that help schools to deliver the computing curriculum, including the Swift Playgrounds app which explores the subject area in a fun and engaging way.
This session will look at the resources and work through a few exercises with answers. We'll also look at continuing the learning in future by involving physical hardware to really excite and engage children with coding. 
Register to book your place
Who should attend?
These webinars are great for senior leadership team (SLT) members, IT managers and teachers involved in ICT strategy from primary and secondary schools. Whether this is a new concept for your school, or you're looking to take your current Apple deployment further you're welcome to join.
---