Get ahead in the classroom with Apple
To enable you and your faculty to get off to the best start when using Apple devices, BT and Apple can offer a set of programmes to help. From getting started with Planning Essentials to training your staff with Apple Professional Learning, BT will help and support you on your Apple journey.
Planning Essentials workshop
Planning Essentials is a free, fun and informative half day workshop where you and your leadership team can plan a successful Apple solution and deployment. BT's Apple Education Specialists will host the free session and guide you through several activities that make it easy to set out your vision, build steps to reach it and allocate tasks and actions to owners.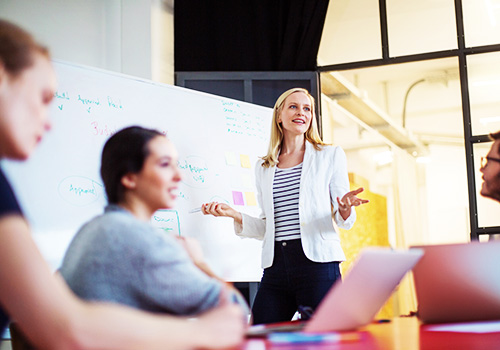 What you'll learn:
Explore the elements for creating a technology-rich learning environment based on education best practices from around the world
Discover a combined approach to managing your project through each stage of roll out
Learn how to set expectations, develop and manage a project scope
Create an easy to understand project plan that considers risk and crisis management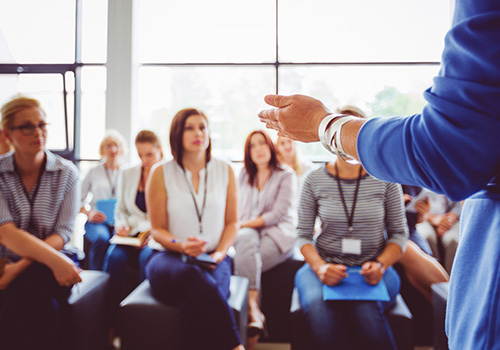 Who should attend?:
Planning Essentials is designed to engage, inspire and support your leadership team to create a plan they can envision and deliver.
Headteacher
Curriculum director
IT lead or director
By the end of the workshop with one of BT's Apple Education Specialists, you'll have a project plan to be proud of that's aligned to your vision and ready to create your digital learning experience. If you'd like to find out more about our Planning Essentials workshop, please get in touch.
Request a call back
---
Apple Teacher
Apple Teacher is a free professional learning programme designed to celebrate and support educators in using Apple products for teaching and learning. The programme helps educators build skills on iPad and Mac that directly apply to activities with their students. They can also earn recognition for the new things they learn. Apple Teacher is open to all educators and is a great way for schools and education authorities to offer free professional learning that their staff can work through together.

When teachers sign up for Apple Teacher, they start a self paced journey through the Apple Teacher Learning Centre and Multi-Touch Starter Guides for iPad and Mac. Whether they're new to Apple products or have been using them for years, whether they have a single device or one for every student — Apple Teacher has the tools educators need to use iPad and Mac to connect with all learners.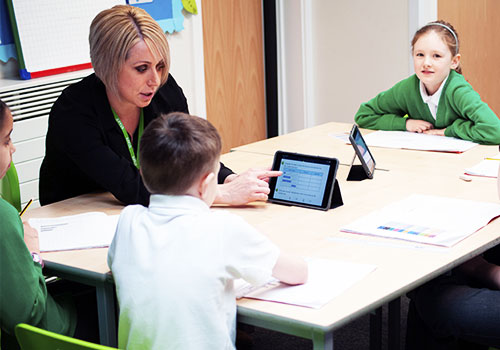 To become an Apple Teacher:
Sign up for the Apple Teacher Learning Center
Build skills using the Apple Teacher Starter Guides
Collect all eight badges for either iPad or Mac by taking interactive quizzes and get recognised with an official Apple Teacher logo.
Learn more
---
Apple Professional Learning (APL)
Apple Professional Learning is delivered by Apple Professional Learning Specialists (APLS).  They're accredited by Apple to demonstrate how to use Apple devices to their full potential. BT has a network of APL Specialists who can come into your school to coach, mentor and support your staff. They'll ensure your teachers have the confidence to deliver lessons incorporating iPad technology, so they can engage students more deeply.
APL Specialists provide:
Leadership visioning and planning support
Professional learning plans to match learning goals
Research-based strategies for learning with technology
Hands-on instructional coaching and mentoring
Coaching sessions include:
Learning about technology and content resources
Co-creating exploratory learning experiences
Modelling in-class lessons
Collaborative reflection and recommendation
For more information on Apple Professional Learning or to book a session, please complete the form below
Request a call back
---
BT's free Apple in Education events
Join us at one of our Apple in Education events. They're completely free.

We hold CPD recognised Apple training events around the country to inspire you to do more with Apple and iPads in your school. Whether you're still debating what operating system to choose for your school, or you're already fully 1:1 , our events have something for you.

Take a look at the video for highlights of a typical event.
Get the conversation started
BT has a dedicated team of education specialists. We're here to support you with all aspects of your school, college or university's technology strategy across network, devices and apps. Just tell us how we can help and we'll have one of our education specialists call you back with free, no obligation advice.
---