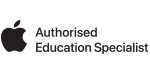 Choose the right Apple devices for your school or college
For most learning environments, we'd recommend a combination of both iPad and Mac, alongside Apple TV.

Together, these Apple devices meet every learning need and create a more collaborative culture. Teachers and students can share what's on their iPad or Mac with the whole class by file sharing, or even mirroring through AirDrop and Apple TV. Students can start their class assignments by conducting research on their iPad, then continue writing content on a Mac; utilising the extra productivity features and additional power so they can work faster.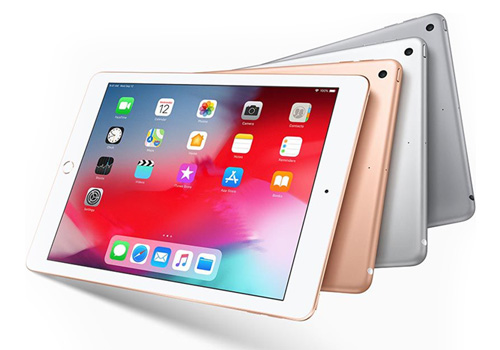 iPad
iPad is designed to create freedom to move. Amazing apps and built-in technology make an iPad anything a student wants it to be. From the moment pupils pick up the iPad, they intuitively start tapping, swiping, dragging and dropping. It's easy for them to create movies, books, clips and more.
Edit a 4k video with clips, images and words
Build a 3D model of a steam engine and make it move
Look inside a body at the digestive system with augmented reality
Conduct a virtual orchestra to create a movie soundtrack
iPad
Bring learning to life and unleash creativity with the power of iPad.
iPad Mini
Get the full iPad experience with the mighty iPad Mini. It's light, compact and the perfect-on-the-go companion.
iPad Air
Unlock new creative possibilities in class with the simpler and more magical iPad Air.
iPad Pro
Enhance productivity in the classroom with iPad Pro, making everyday activities easier and faster.
Mac
Mac is built with engineers, artists, scientists and designers in mind. Whether that's those starting out in education or running their own business. Mac is packed with high-performance graphics and processors; advanced storage and memory, plus amazing Retina displays. Your budding artists and musicians will have nothing to hold them back.
Create crisp, clean graphics with the high-resolution Retina display
Run multiple programs with high-performance processors
With up to 12 hours battery life, work from wherever, whenever
The full-size keyboard supports writers and coders like no other
iMac
Take your curriculum to the next level with the sleek, powerful tools of iMac.
Mac
Transform teaching and learning with the fast and light MacBook.
Get the conversation started
BT has a dedicated team of education specialists. We're here to support you with all aspects of your school, college or university's technology strategy across network, devices and apps. Just tell us how we can help and we'll have one of our education specialists call you back with free, no obligation advice.
---