Embed 1:1 use in lessons to realise true return on your investment
Your investment in one-to-one devices will only deliver real return when the technology is being used. An obvious statement perhaps, but the more devices are used in every lesson across the whole curriculum, the more creative, explorative and personalised learning experiences can happen. And that's all part of improving educational outcomes.
Build a tech-confident faculty & IT team in your school or college
Say goodbye to devices gathering dust in a cupboard because nobody knows how to use them. Through our network of professional learning experts, BT can help get your whole faculty trained up, so they feel confident to use both their devices, and whatever apps you choose to support digital transformation in your school or college. And if they need it, we can also provide training for your IT staff so they can better support users and manage your device estate in-life.
Continuing Professional Development (CPD)
At BT, we understand that training is a journey, not a destination, so we're here to support you over the lifetime of your 1:1 deployment and beyond. Our network of professional learning experts can deliver full-day, half-day or sometimes twilight CPD sessions for your teachers and other members of staff.
As standard we provide CPD sessions on using both Microsoft Windows-based technologies and Apple iOS-based technologies. Talk to your BT Education Specialist about the knowledge gaps you need to fill, and we'll work together to explore the training and development options.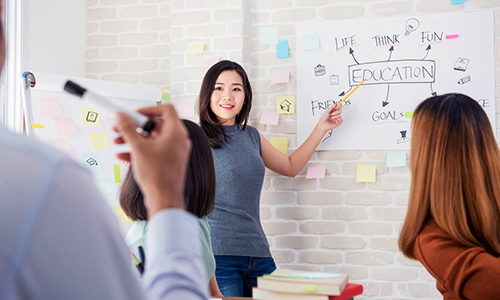 BT can help leaders, teachers and IT teams in education to:
Understand your devices and their in-built features
---
Modern devices and operating systems can do so much, with bags of in-built features that can help teachers and students to achieve more.
These include accessibility features to support learners with special educational needs or disabilities; and productivity features to help keep learners focused on the task in hand and learn in a way that suits them best.
Whatever Operating System and device manufacturer you go for, understanding their in-built features will help you start realising the benefits of your investment quickly and make a real difference in the classroom.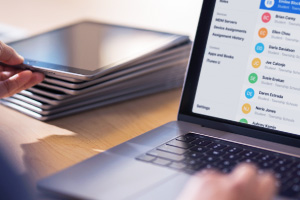 Understand how to manage your devices
---
Once you've got your devices, a management strategy to keep them up-to-date and secure is essential.
Although this sounds complex, managing your device estate doesn't have to be difficult provided you've got the right tools and training in place.
Through solutions like Microsoft Intune for Windows environments or Apple School Manger for iOS, combined with a Mobile Device Management suite, BT can help you to set up and add policies, users and software to your devices.
We can then give your IT staff or technology leaders the training they need to feel confident about managing all of this moving forward.
BT can help you demystify device set-up and management.
Understand your apps to transform teaching & learning
---
Whether you choose an Apple iOS based ecosystem for your 1:1 environment, or you go for a Microsoft Windows based approach, your educators will need to understand both the environment and the apps you've chosen.
For example, we can help you build collaborative classrooms and better connect with both learners and colleagues using Office 365 and Microsoft Teams (which are both free for education customers).
Of if you choose the iOS route, we'll show you how apps like Apple Schoolwork can help you easily share class materials, get students to a specific activity in an app, collaborate better and view student progress.
Whichever route you choose, we can help your educators get to grips with using the technology, so they can realise the benefits for learning outcomes and save time on everything from lesson planning, to marking and tracking progress.
Half day or full day sessions to suit you needs
Talk to our IT education specialists to discuss your training and development needs, then working with our CPD partners, we'll come up with a training session that fits the bill. Training can either be delivered in school or remotely; for individuals or for groups. Sessions are charged at half day, or full day rates but if you prefer, you can schedule the sessions in the "twilight" slot after the school day. Here's some indicative pricing.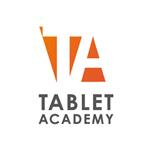 Get the conversation started
BT has a dedicated team of education specialists. We're here to support you with all aspects of your school, college or university's technology strategy across network, devices and apps. Just tell us how we can help and we'll have one of our education specialists call you back with free, no obligation advice.
---