Fund your new tech by trading in your old
With HP for Education, you can trade-in your old devices and get money back to buy new ones or spend on software, consultancy, training and more. Our Education IT Specialists can provide advice on what's best for your school and help you make the right choices when upgrading, plus help you get more for your money.
How do HP Trade-in Rewards work?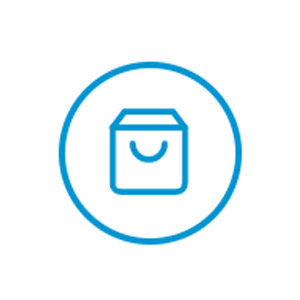 Purchase
Purchase new qualifying HP equipment for your school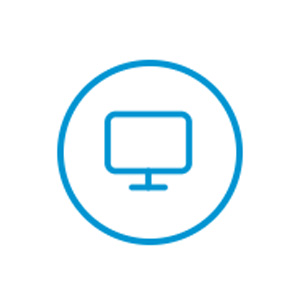 Claim
Submit your claim within 30 days of your date of purchase
Submit claim here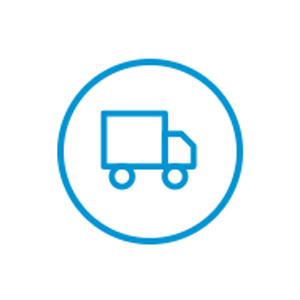 Trade-in
Send your trade-in devices within 60 days of approval of your claim and earn up to £150 in HP Rewards for every device that you trade-in
How can I spend my HP Trade-in Rewards?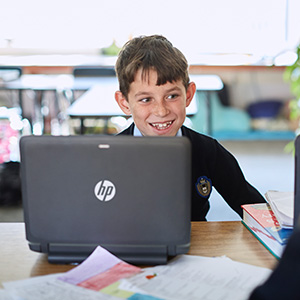 Trade-in Rewards
Trade-in your old desktops, laptops and displays to earn up to £150 against every new qualifying device you purchase from BT. You can elect to receive your HP Trade-In rewards as a BACS transfer to your establishment bank account.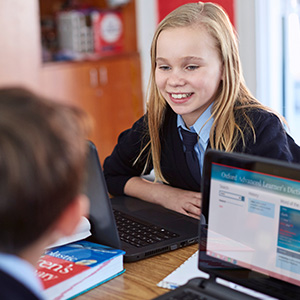 Bonus Rewards
As an alternative to BACs transfer, you can earn an additional 50% bonus reward if you decide to take your rewards as Credits to spend with BT or with participating partners in the HP Staff Room.
HP Staff Room
Visit the HP for Education Staff Room to spend at least one third of your HP Rewards Credits on products and services from specially selected HP Providers.
Who can I spend my HP trade-in rewards with?
There are many ways you can spend your trade-in rewards. You can use it to buy your new laptops or devices, training for your staff or other learning resources in the new HP Staff Room.
Welcome to the HP for Education Staff Room
The HP Staff Room showcases a range of products and services from approved providers that have been specially selected to help you maximise the impact of your investment in HP technology.  Choose from curated range of proven solutions to address the most pressing priorities in your establishment.
Browse by themes within each pillar, by phases of education, and by Category whether Consultancy, Resources, Software, or Training. Review detailed information about each Staff Room product or service - as well as comments and star ratings from the HP for Education community – enabling you to make informed decisions about the best solutions to obtain using your HP for Education Rewards.
HP LearnAbility
HP LearnAbility allows schools to lower the risk and admin involved with moving to a 1:1 scheme. It offers peace of mind for parents and all together affordability which giving students the opportunity to learn with state-of-the-art devices.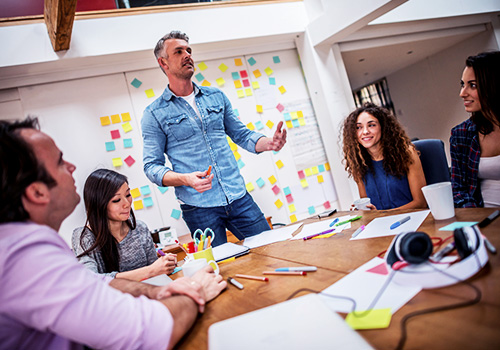 Standardised easy to use devices making it easier for teachers to focus on teaching and learning.

With our Parental Contribution Programme, parents and the wider community also have the option to trade-in unwanted devices. The trade-in allowance can be used to reduce monthly payments for parents, or parents can elect to donate recycling proceeds to school funds.

The aim is to support the learning community by ensuring that equipment recycling leads to better outcomes for students.

Find out more
Choose Windows 10 Pro for Education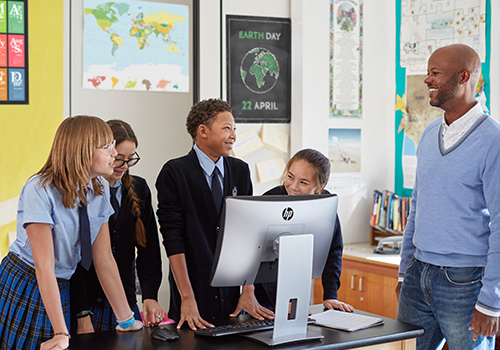 Windows 10 Pro means business
Focus on getting the best learning outcomes instead of running your IT with Windows 10 Pro. Windows 10 Pro comes with built-in security, easy-to-implement management and enhances creativity to provide the best learning experiences. Moving to Windows 10 Pro gives you the agile, cost-effective features you need to better manage and protect your systems and data. Affordable, durable and versatile Windows 10 Pro devices can help your staff get the best out of their classroom.

See why you should choose Windows 10 Pro for your school
Get the conversation started
BT has a dedicated team of education specialists. We're here to support you with all aspects of your school, college or university's technology strategy across network, devices and apps. Just tell us how we can help and we'll have one of our education specialists call you back with free, no obligation advice.
---