HP Sprout Pro enables students to make, design and customise the world around them. The Sprout Pro uses a unique combination of advanced technologies and experiences that support modern learning and exploration. It's designed to engage students in collaboration, communication and critical thinking.
Sprout Pro creates a complete learning environment
By connecting the physical and digital worlds, Sprout Pro makes it possible to reimagine what you can make and learn. It can help you to enhance collaboration with project-based learning and creative design. HP Sprout Pro enables students to use their creativity and imagination. They can share and switch between the display, touch mat, webcam, or they can scan and magnify objects without the need for a separate camera.
With the Sprout Pro, teachers can easily record tutorials and create lesson plans. They'll then be able to share up to four work areas simultaneously with the class using the External Display Mixer app. Educators can also encourage immersive learning with the 3D scanner.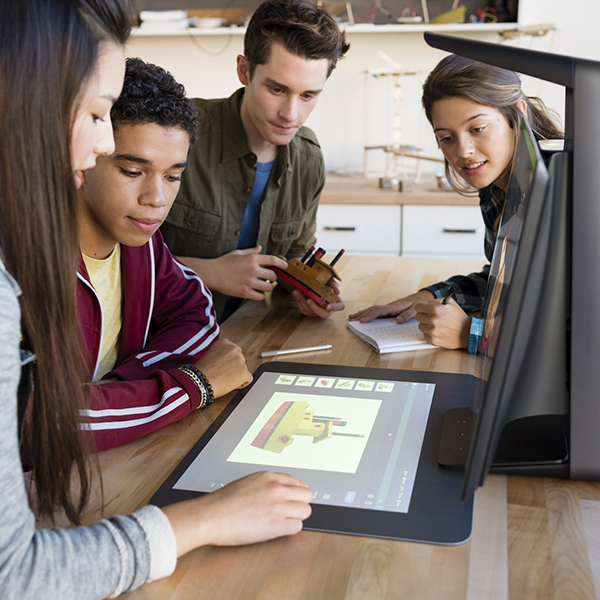 Collaborate
Sprout Pro is the all-in-one computer built to help students work together, explore together, solve problems together, and reinvent together. The Sprout Pro has multiple interactive surfaces, including the Integrated Display and the HP Touch Mat, both of which have multiple touch points. This makes it easy for Sprout Pro to be used by more than one student at the same time.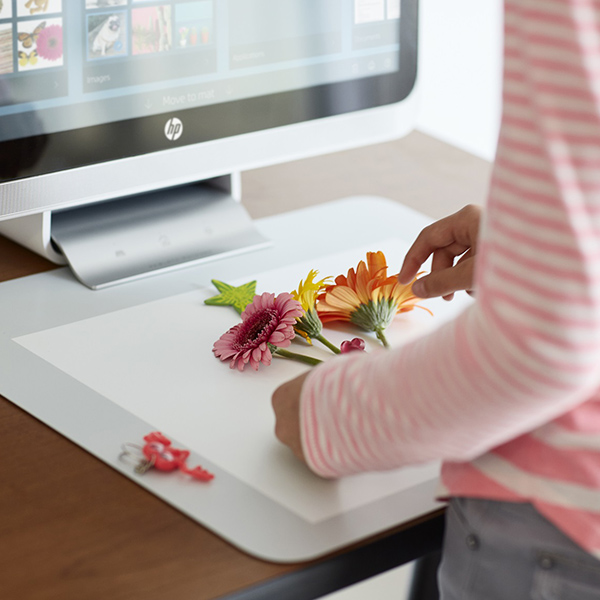 Instruct
Make your lessons more inspiring and engaging with Sprout Pro. Use it as a content system, from delivering in-person presentations, to multi-camera media made for the flipped classroom. By uniting multiple visual, auditory and kinaesthetic learning options into a single device, Sprout Pro offers an ideal way to support a variety of learners in a multitude of lessons.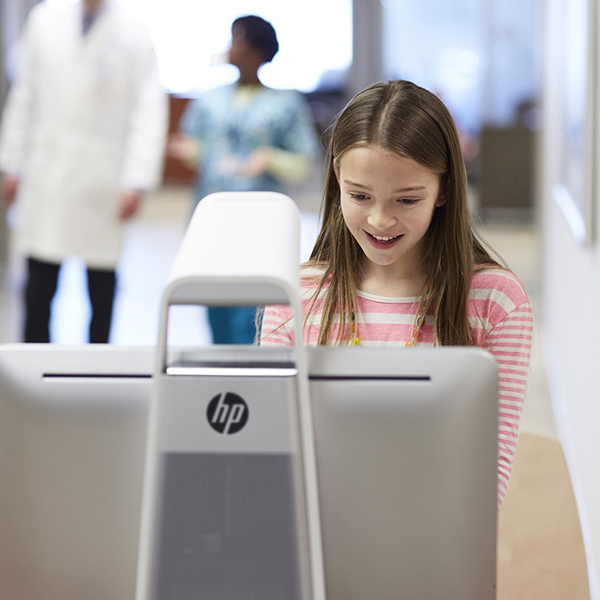 Learn
Students can engage with content to problem-solve and adopt critical thinking with the tactile interaction enabled by HP's Sprout Pro. Today's students need to build relevant ways of thinking and working which will prepare them for tomorrow's challenges. The Sprout Pro allows creativity to drive learning. Inspire your students and teachers alike to explore and interact in new ways.
Cameras
Create a more interactive and media-rich learning environment with webcam and downward facing cameras. Teach a flipped lesson where students can review video content that's been recorded in advance of the class, to create a more engaging, personalised lesson.
HD Projector
Project onto the Touch Mat whilst connected to a large display. Present live annotations and enable students to be more creative with tracing and stencilling in Art lessons.
3D Scanner
Challenge your students with creating and scanning models such as the heart, and then digitally dissect them in science lessons.
Touch Mat
Encourage students to engage more of their senses. Especially in lessons where they're sketching, creative drawing and taking part in group tasks.
Sprout Walk-Up
Students can catch up in any free-space environment like labs, canteens and libraries and access learning resources in seconds using Sprout Pro Walk-Up kiosks.
HP Active Pen
Graphic design and creative projects come to life when you write or draw with the Active Pen 1, which feels as natural as using a pen and paper.
Why choose HP Sprout for your school?
You can use the Sprout Pro to engage students in lots of lessons. Alongside the incredible built-in technology, this all-in-one also includes a collection of science, design and art apps for multi-subject assignments and to embed learning from all these areas.
You'll get HP Workspace, Stop Motion, Sketchbook Pro, and Video Capture in the Sprout Pro so you'll even be able to easily draw complex mathematical and engineering formulas with the HP Active Pen and touch mat.
It's easy to set up!
Sprout Pro's streamlined setup means your IT team can get your students and staff up and running quickly and easily, without breaking the bank or taking too much of their time.
Sprout Pro activities for the classroom
The advanced interactive capabilities of Sprout Pro mean that there's lots of learning activities you can adopt in the classroom unique to the device. The activities listed below are ideas from HP that can act as a starting point for your teachers and students.
Capture 2D
Use Sprout Pro's Capture and Doc Scan apps to produce a high-resolution, full-colour 2D image of any object you place on the HP Touch Mat.
Capture 3D
Use the 3D Capture app to create a high-resolution, full-colour 3D digital model that you can manipulate any way you choose. Hold and rotate an object to capture it in less than 30 seconds and produce high quality 3D scans.
Mashups and Layouts
With the Create app, you can make multi-dimensional, mixed-media compilations starting with templates or a blank space.
Stop Motion
The Stop Motion app allows you to record and animate physical objects captured over time, frame by frame. So you can create stop motion animation videos.
Tracing and Stencilling
You can use Sprout Pro's Light Stencil app to capture an image and then project it onto the HP Touch Mat for use as a drawing guide.
HP Active Pen
With the Active Pen and the Touch Mat, precision digital inking on graphic design projects feels just like using a pen and paper.
Collaboration
HP MyRoom is the Sprout Pro's remote collaboration tool. It enables your students to work together on projects in real-time – sharing the screen, the Touch Mat, and other applications while talking directly with others.
Lesson Delivery
Sprout Pro is a great lesson delivery tool. You can use the External Display Mixer app to share materials, while the Touch Mat can act as a smart board. You can connect to a projector or large display with Sprout Pro's third screen HDMI output.
Video Capture
The Video Capture app, together with the three Sprout Pro cameras—webcam, document camera, and main display screen recording capabilities – enable you to record multiple perspectives simultaneously.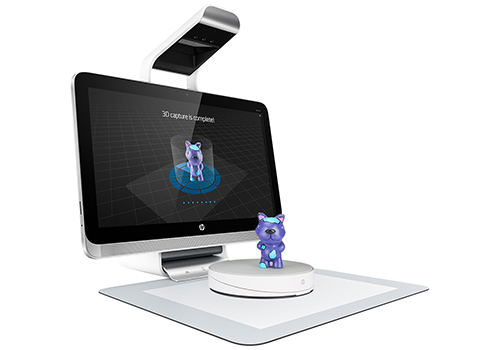 Enhance your Sprout with accessories designed specifically to complement it
HP Sprout All-In-One Capture Stage
The 3D Capture Stage was designed specifically for Sprout by HP to make the 3D scanning process even better. The motorized turntable eliminates the need to manually turn objects, which makes scans faster and more consistent. It connects automatically with Sprout's 3D Capture app to create an even simpler way to produce high-quality scans.

Learn more
Get the conversation started
BT has a dedicated team of education specialists. We're here to support you with all aspects of your school, college or university's technology strategy across network, devices and apps. Just tell us how we can help and we'll have one of our education specialists call you back with free, no obligation advice.
---