Why BT and HP for your school?
More and more schools are investing in technology to enhance the learning experience and help prepare each pupil to compete in the modern workplace. Together, BT and HP can offer you and your students the right solution to create a safer learning environment, that gives access to inspiring content and enables easy collaboration between teachers and peers.
HP have thought of everything for education
New ways to learn
We know it's important to incorporate technology into the classroom to help students learn. HP technology can make a difference in the classroom and help you improve your students' education and lives. Educators now believe students are more productive because of technology in the classroom.
Getting everyone involved
HP help students to succeed with access to the best and most intuitive devices and the internet. Students will be safe online through technology filters and parents and guardians can communicate with teachers electronically in real time and check on their child's progress.
The right technology and help
We know that schools lack resources and budget to support new and existing technology. Together with HP, we can deliver targeted education solutions at an affordable price, so you can focus on teaching and learning.
Innovative learning experiences
BT and HP deliver better education solutions, so your schools can deliver a better quality of learning environment. Together with Microsoft, HP have developed Learning Studios to inspire teachers and students to branch out and do more with technology.
Together with BT, HP are passionate about creating flexible, collaborative and personal learning for your students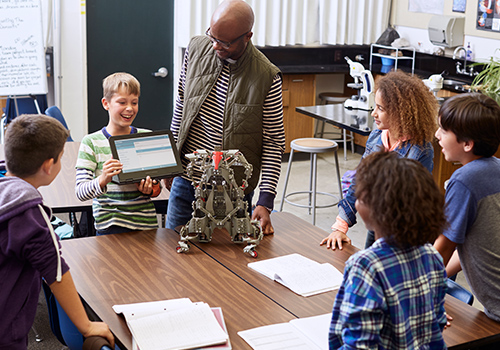 HP Trade-in
HP's great trade-in scheme offers schools the chance to make their budget go further by trading in old kit. If you have old devices that you need to upgrade, trading in is a great way to get some money back towards new purchases or training. Our team of Education IT Specialists are ready to help you get the most for your budget.

Learn more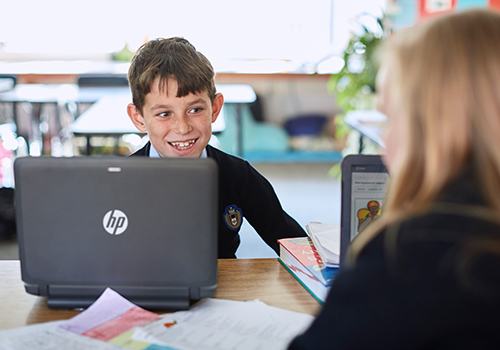 HP Solutions
HP education solutions are built for schools, optimised for mobility, and designed for learning. Enable 1:1 learning with HP tablets designed for learning and toughened to endure the school day. Expand education beyond the classroom with HP Education Editions. With their flexible connectivity and adaptability, your campus can be a hub of independent learning and creativity. We can advise you on the different 1 to 1 options and getting the right device for your school.
Learn more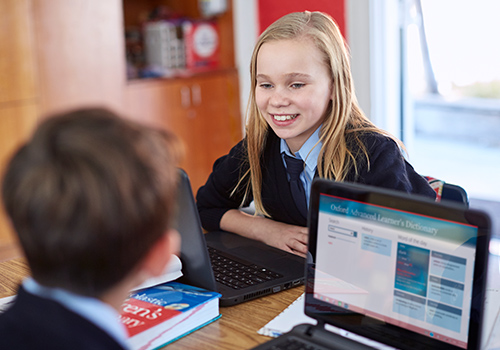 HP Services
HP don't just deliver on devices but they offer many other services to give your school and pupils the best when it comes to teaching and learning. From print supplies and warranties and maintenance, there's everything your school needs to transform with technology and we have a team of education experts who can advise along the way.
Learn more
Get the conversation started
BT has a dedicated team of education specialists. We're here to support you with all aspects of your school, college or university's technology strategy across network, devices and apps. Just tell us how we can help and we'll have one of our education specialists call you back with free, no obligation advice.
---