Migrating to Windows 10
Windows 7 has been around for 10 years, but support for Windows 7 ended January 2020. Now is a great time to transition to modern Windows 10 devices. Switch to Windows 10 to help keep your school safe with supported updates, and take advantage of the huge improvements with Windows 10.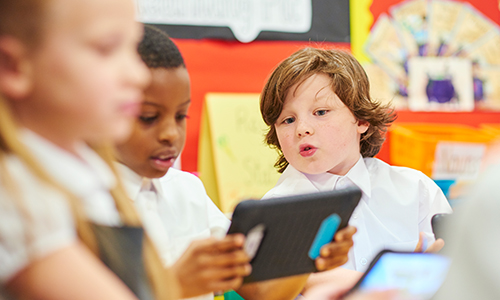 Moving to Windows 10:
Migrating to Windows 10 is an opportunity to unlock limitless learning.
Frees up to 30% of teachers' time for helping students1
Reduces IT management time by up to an estimated 20%1
Can increase reading comprehension by 30%2
Windows 10 presents the perfect way for your students to move across devices seamlessly. It'll help them to collaborate, communicate and demonstrate flexibility in their work so they can thrive and achieve their goals.
Windows 10 in education
You can deliver a personalised experience with Windows 10 that adapts to the way your students' learn and the way your educators communicate - touch, type or write.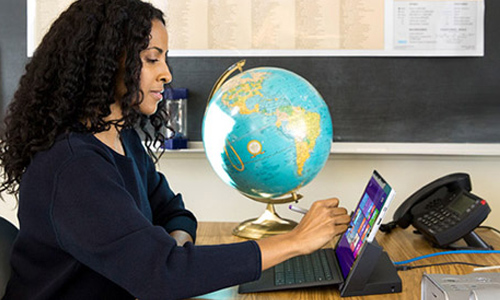 Microsoft Educator Community
Learn new skills, discover classroom activities and earn badges and certificates with Microsoft's Educator Community. Microsoft Educator centre is a personalised hub for educators to expand their knowledge then share their best practice with the rest of the Educator Community.
Learn more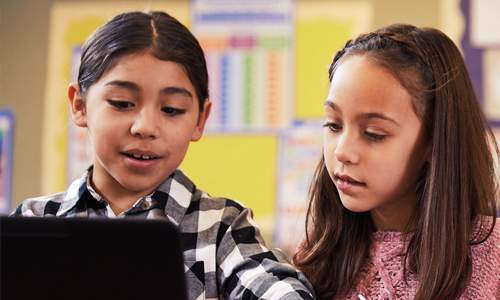 Windows apps for education
The Windows app store has a wide range of tools for learning. Create a bespoke platform for researching, teaching and learning with apps on multiple devices.
Learn more
Why choose Windows for education?
Provide a powerful learning experience on a device that suits the way your students learn with Windows. To prepare your students for the modern world, they must be able to adapt the way they work across a range of devices.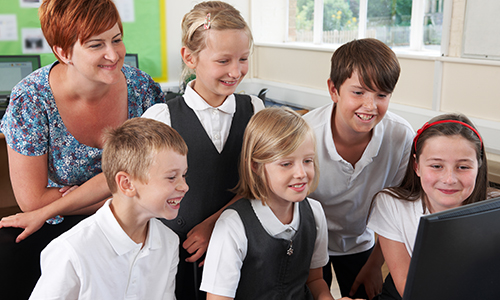 Windows 10 provides schools IT with better security
Microsoft are as dedicated to improving learner outcomes as we are. Through the integration of classroom technology with Microsoft you can empower your students to achieve more.
Check out our devices for education
Windows 10 works on a range of devices to suit multiple school budgets. Take advantage of great brand deals on Windows 10 touch devices to create the ultimate device for learning without breaking the bank. Want to implement 1:1 devices, but don't have the budget? We have schemes in place to help.
Learn more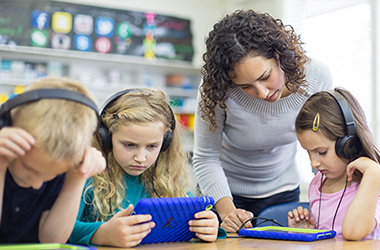 Security
We know that educational organisations need manageable identities and devices that are secured, and that by design are focused on threat and malware resistance. Windows 10 takes security to another level, by delivering entirely new ways to help protect identities, data, and devices. Whilst Windows 10 has many security features as standard, Microsoft 365 for education is the perfect solution for securing your school's data.
Microsoft 365 is a bundle of Microsoft's most amazing productivity, security and device management products (Windows 10 + Intune + Office 365) – the security features of which, protect devices in many ways – including:
Protect your educators' and students' data with the best version of Windows yet. Windows 10 has strong malware resistance with Device Guard. It protects data with BitLocker, simplifies Office 365, protects the Windows Store and enables device log-in with Azure Active Directory.
Identity and access control with Windows Hello and Microsoft Passport
Protection that guards information at rest, in use, and in transit
Malware resistance that can isolate critical system and security components from threats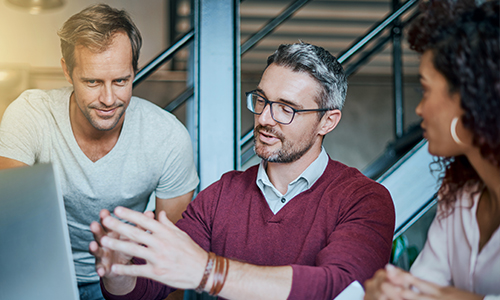 Combining the features of Windows 10 with the Microsoft Enterprise Mobility and Security (EM&S) will enable you to add even more security to your learning environment's estate. Your school can benefit from one identity through Office 365 (Azure Active Directory). With Trusted Boot you'll have complete control from the start, so you can nip threats in the bud.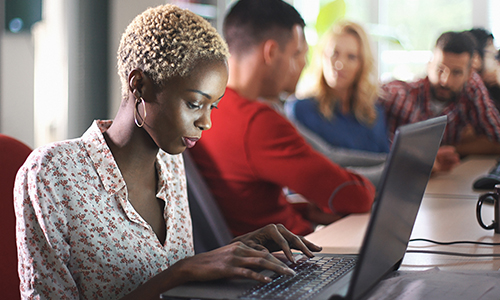 Conditional Access gives you the power to ensure a device's health before granting it access to your network. Added to that, you'll be able to block malware using Device Guard and Windows Defender – you'll even be able to block unwanted and inappropriate apps using AppLocker with the Windows Store.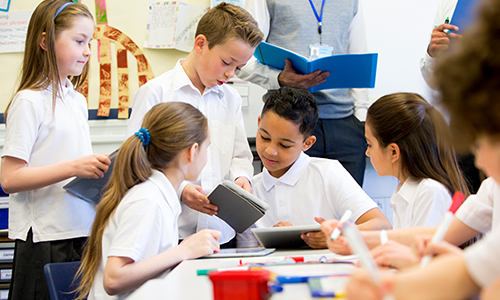 Protect the way your students learn with Windows 10
Windows 10 has strong malware resistance with Device Guard to keep your resources, documents and data safe. Whether it's one classroom, or 100, Windows 10 allows you to deploy and manage your way, minimising the impact on your students. Use Windows 10 with Microsoft Enterprise Mobility Suite has security at its core. It helps you to identify security breaches before they cause damage.
Extra Security
Additional security and a safer log-in process can be adopted for staff and students alike using Windows Hello and Microsoft Passport. You can easily manage and protect identities at a hardware level with Credential Guard. Added to these security features, you can empower students and teachers with enhanced remote access for anytime, anywhere learning so learning is no longer confined to the classroom. That's where Bitlocker and Enterprise Data Protection come in to play, helping to protect your staff and student data – at rest, in use and in transit.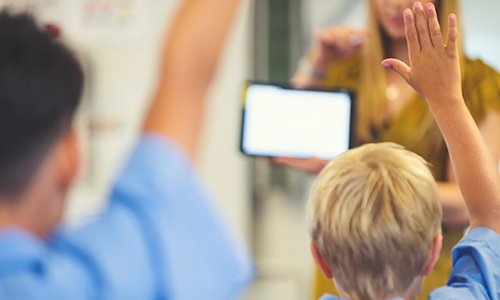 Battery life may vary significantly with usage and settings1. Forrester, Total Economic Impact™ of Microsoft Windows 10, 2018
Learning tools for Microsoft OneNote May Be One of the Most Disruptive Education Technologies Yet, Forbes, January 25, 2016
Get the conversation started
BT has a dedicated team of education specialists. We're here to support you with all aspects of your school, college or university's technology strategy across network, devices and apps. Just tell us how we can help and we'll have one of our education specialists call you back with free, no obligation advice.
---