Unleash creativity and support excellence in specialist subjects
Create state-of-the-art learning spaces for music, media and visual arts that set your independent school apart.
The students of today are the creative and technical professionals of tomorrow. Give them the best start, with access to tools that will power their future professional careers in music, design, engineering, media, visual arts and more.
---
Take learning in specialist subjects to a new level with
Mac and the power of the Apple M1 chip
The most powerful chip ever created by Apple and the first designed specifically for Mac, M1 delivers amazing performance for the power-hungry apps used in specialist subjects like music, art and design.
Mac is built with future artists, engineers and designers in mind
High-performance graphics and highly powered processors are perfect for creative students, coders and writers. Mac is packed with advanced storage and memory, so is perfect for the most ambitious, collaborative projects in class.
Apps to spark imaginations and support attainment
Mac technology and Apple's suite of in-built apps such as GarageBand, Photos and iMovie, can spark imaginations and support attainment in specialist subjects like music, art, photography, film studies and more.
There's a Mac that's right for every student
Choose the MacBook range for the perfect combination of power and portability, or go for Mac desktop to create the ultimate classroom environment for creativity. And if students are also using iPad, they can extend their workspace by using iPad as a second Mac display.
Learn more about Mac for specialist subjects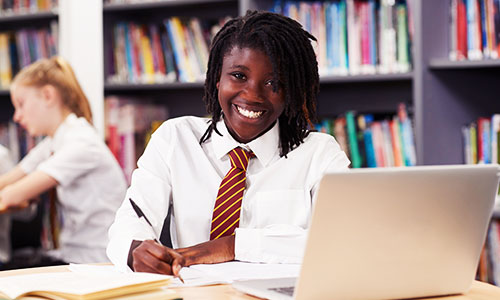 More affordable for your independent
school than ever with Apple
Financial Services
Apple products are built to last. They attract high residual values and are a smart investment. We've teamed up with AFS to provide financing options which leverage the future residual value of your Mac investment up front. And the outcome? A smart Mac finance solution that's simple and cost effective. Request a call-back to learn just how affordable Mac can be in your school.
Our Apple Education experts are here to support your Mac deployment
from end to end. Get the conversation started.
Request a call back
---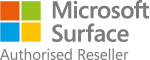 Create a space that empowers creative learners to
do more with Surface Studio 2
With the most powerful Surface yet, students can bring their biggest ideas to life with performance that out paces demanding software. Fuel their creativity with brilliant colour, blazing graphics and fast processors.
Only what they create is more brilliant – at angles
Surface Studio 2 inspires students' creative flow like never imagined. The strikingly large 28" touchscreen display is designed for uninterrupted creative focus. And it can be tilted to find the perfect working angle.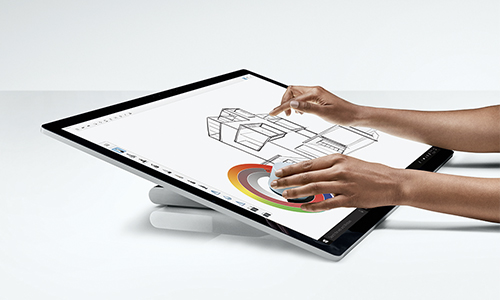 Shortcut to imagination with Surface Pen and Dial
Creation becomes second nature with tools designed to unleash a seamless flow of ideas. Capture each stroke as intended with Surface Pen. Or use Surface Dial4 to display a radial menu of tools, making it easier and faster to get things done.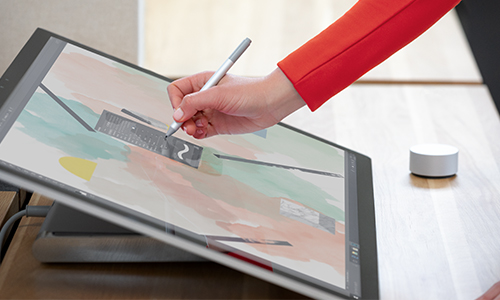 The fastest and most powerful Surface yet
Dive in with Intel® Core™ i7-7820HQ processors, SSD storage for faster file handling, and more graphics memory to handle workflows and support mixed reality and VR.
Loan a Surface Studio 2 to see how it could work for your independent school8
Request a loan

Offices Worldwide
The services described in these pages are subject to availability and may be modified from time to time. Services and equipment are provided subject to British Telecommunications plc's respective standard conditions of contract. Nothing in these pages forms any part of any contract.
---