Revolutionise shared learning experiences. Improve collaboration and enjoy life-like interactions even when you can't be in the classroom
Check out these technology ideas to empower teamwork and get the most from shared experiences in the classroom, meeting room or remotely.
---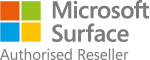 Enable teamwork anywhere with Surface Hub 2S
Teamwork comes in lots of guises in a school. Between students, between staff members, with governors and more. It's great when people are together in person, but what happens when they can't all be in the room? Surface Hub 2S is the ideal solution - and the range is available now from BT.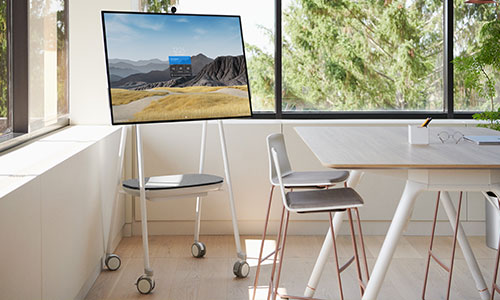 Surface Hub 2S bridges the distance for remote team or class members
Surface Hub 2S is a powerful Microsoft Teams-certified collaboration platform and Windows 10 interactive whiteboard. It's perfect for hybrid teaching or meetings, where some people are in the room and others are remote.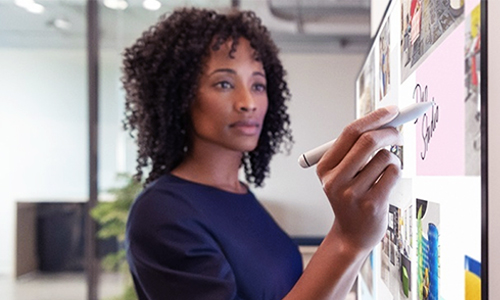 Draw everyone's focus to the content that matters
Whether it's content to bring a lesson to life, or an SLT meeting to review school finances or reporting, Surface Hub 2S helps you keep the attention of everyone in the session. Access everything easily. And fluidly move around content using the touchscreen. Or use the included pen6 to annotate key points.
Make better human connections for hybrid teams
Thanks to a Microsoft Teams-certified mic array and 4K camera, everyone can participate fully and feel just like they're in the room - in life-sized video.
Run essential apps to collaborate in real time
Natively run must-have Microsoft and third-party apps5 without having to project. Do it all on one device.
Two sizes that can be trolley mounted for use anywhere in school
For a large-room meeting experience with big teams, choose the 85" model. For smaller spaces and huddles, go for the 50".
Take ideas, planning and problem solving to a new level
Ink together with Microsoft Whiteboard, a digital teamworking app you can share across platforms. It's perfect for capturing ideas and progressing them into rounded concepts.
Loan a Surface Hub 2 to see how it could work for your independent school8
Request a loan
---
Audio and video conferencing solutions for classrooms and meetings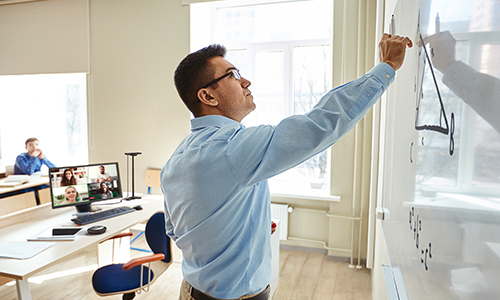 To limit the number of people coming into school, your teachers, school leaders and other staff are probably having more remote meetings than ever. But this shouldn't have to impact the quality of your interactions.
See the full picture and hear the full story when meeting remotely with parents, guardians, school governors and more. These solutions can also help banish poor audio and video quality for students who are joining lessons from home.
Make remote interactions as life-like as possible with the latest crop of conferencing solutions, like these. All available from BT.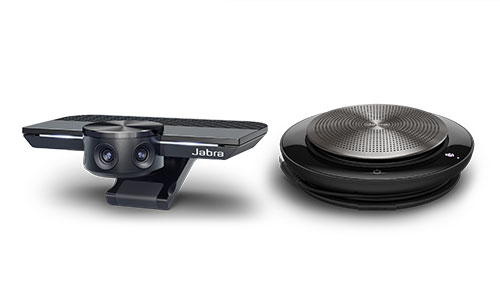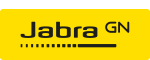 Jabra PanaCast uses three 13-megapixel cameras to create a full 180° wall-to-wall view of the classroom, freeing teachers from their desks and allowing them to walk around, write on the whiteboard and use their learning aids, just as they'd usually do. Team this with the outstanding seamless 2-way audio of the Jabra Speak 750 – and nobody will miss a thing. In or out of the room.
See the full Jabra range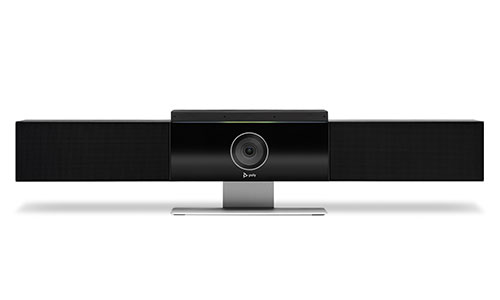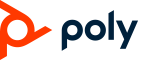 Poly offers affordable, scalable video and audio solutions for a hybrid learning model that serves both in-person and remote attendees. Via a simple USB connection to a computer, the Poly Studio USB provides incredible audio and video quality. It also offers advanced presenter tracking technology to automatically focus attention on who's speaking. All in one device.
See the full Poly range
5. Software licence required for some features. Sold separately. Apps available through the Microsoft Store.
6. Software licence required for some features.

Offices Worldwide
The services described in these pages are subject to availability and may be modified from time to time. Services and equipment are provided subject to British Telecommunications plc's respective standard conditions of contract. Nothing in these pages forms any part of any contract.
---