Aruba could be the key to your organisation's wireless future.
Aruba, a Hewlett Packard Enterprise (HPE) company, offers innovative wireless solutions that can help businesses of all sizes manage their wireless network more efficiently.
Aruba from HPE, can give you more control over your wireless and wired infrastructure. In a world where we're becoming more mobile and everyone wants to have internet access, you can stay ahead of the competition by upgrading your systems with networking that will give you more control. Aruba's offerings make perfect sense for organisations and businesses of all shapes and sizes. Their wireless network tools make it a lot easier to grow and manage your IT infrastructure.
People move, networks must follow.
Aruba are working to create the best experience for the mobile generation and to accelerate the move to smart buildings.
Modern business is focused on mobility, the Internet of Things (IoT), and the cloud. This is disrupting traditional businesses and you need your networks to keep up so you have the intelligent edge. Aruba are changing the old rules of networking, they've created developer and partner ready solutions that are easy to consume by the line-of-business. They connect the dots between business and IT priorities.

Aruba building smarter networks that are insightful and predictable. They can offer infrastructure services as software from the public or private cloud, enabling secure connectivity for mobile and IoT — under one roof. Aruba's focus on development is led by their community of mobility engineers, they're always thinking about how to solve their toughest business and IT challenges.
1. Aruba mobile first networks
We're in the midst of a massive transition away from networking technologies that were designed for the 20th century, before mobile, IoT and cloud existed. The rise of mobile and IoT mean that we need wired and wireless networks to deliver more than just connectivity. We want our networks to provide actionable insights about the use of mobile and IoT to justify future investments. This level of insight will enable your business to adopt new technologies and serve the needs of "Generation Mobile", while also helping to keep the network secure, and without budget busting prices. Aruba Mobile First Networks are optimised for today's enterprise and SME environments where mobile and IoT are inescapable.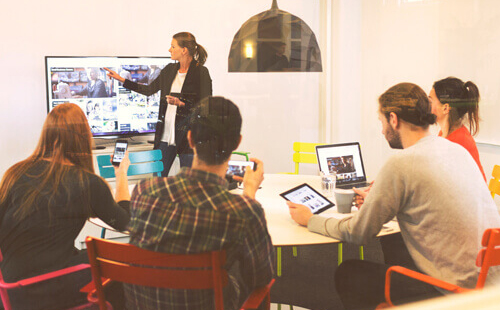 2. Aruba mobile first platform
Aruba Mobile First Platform is a layer of software layer that sits between Aruba network infrastructure and third party business, IT and end-user facing applications. It's designed to share rich, contextual insights that you can use to influence your IT infrastructure decisions.
Network controls:
ArubaOS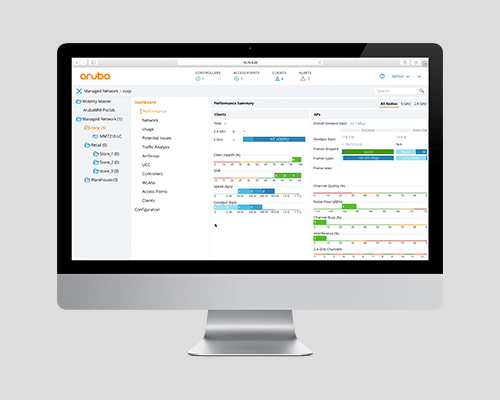 The key part of the Mobile First Platform is ArubaOS 8.0. It's designed to support enterprise wireless connectivity with in-service upgrades, hitless failover, and more. Manage controller-based wireless LANs and significantly ease your consumption model by deploying it as a virtual machine (VM) on a server appliance. ArubaOS 8.0 is developer ready and can share contextual information about mobile and IoT devices.
Network management:
Aruba AirWave
Centrally manage controller-based and controller-less wireless networks and generations of wired networks from almost any brand with Aruba AirWave. AirWave offers granular visibility on mobile device and app health. This enables you to focus on proactively optimising IT performance and heading off problems before they occur.
Policy management:
Aruba ClearPass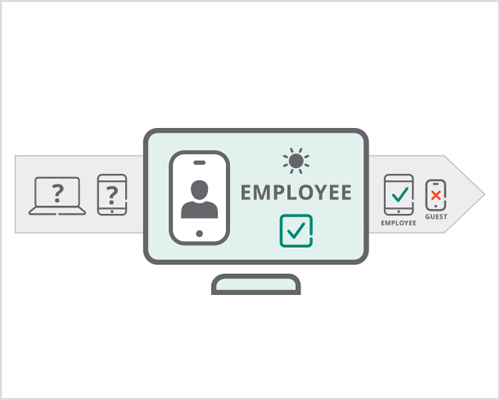 Aruba ClearPass delivers policy management for mobile and IoT, across any wired or wireless multi-vendor network. It easily integrates with cloud-based IT applications and security services and shares contextual policy information.
Cloud networking:
Aruba Central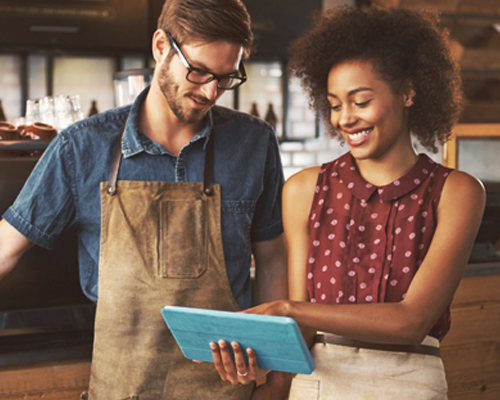 Aruba Central manages, monitors and secures wired, Wi-Fi and wide area networks from the public cloud. Thanks to its multi-tenant operation, it enables Aruba resellers and end users to support multiple disparate networks from a single location. With the introduction of app visibility reporting, predictive monitoring, and Wi-Fi analytics capabilities, it offers increased flexibility in adopting the Aruba Mobile First Networks infrastructure within the distributed enterprise.
Location-based services:
Aruba Meridian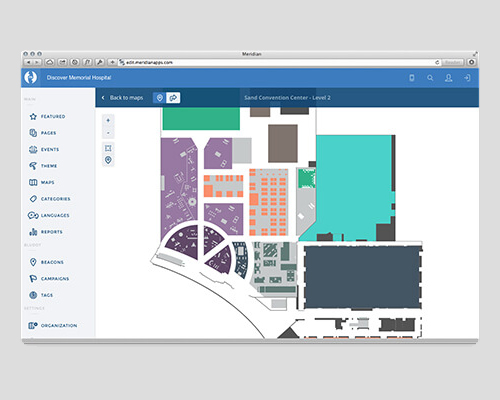 Aruba Meridian enables location-based services powered by Aruba Beacons. With wayfinding built into your Meridian-powered mobile app and Aruba Beacon hardware, you can guide guests with real-time, indoor navigation to nearby amenities, products or points of interest. Location sharing among the users of a mobile app can now also be powered by Meridian — improving GenMobile's experience at a public venue or at work.
Network analytics:
Analytics and Location Engine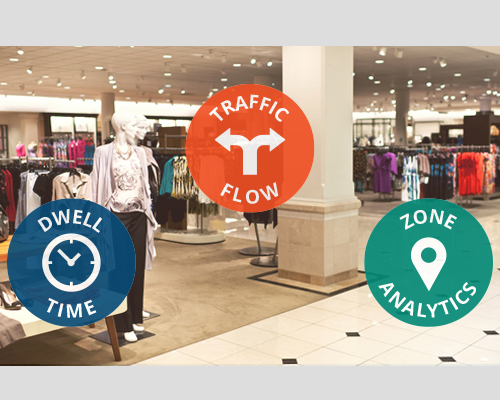 The new feature, Meridian Goals provides a greater level of insights about user engagement. It goes beyond the simple monitoring of beacon analytics for times at a specific location. This creates better insights for developers and ensures increased usability for mobile users and more impactful engagement campaigns.
3. Aruba mobile first infrastructure
Access Points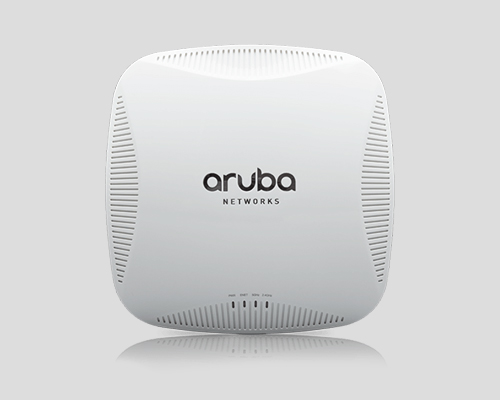 Aruba 802.11ac wireless access points deliver superb Wi-Fi performance. They can be deployed as controller-managed or
controller-less Aruba Instant APs depending on the design, scope and scale of your wireless network. Aruba Wave 2 APs deliver fast 11ac speeds, and with a HPE Smart Rate multi-gig uplink you can boost network performance in high-density environments.
Remote access points
Aruba remote access points provide the same corporate user experience to small branch and remote sites with a solution that's easy to deploy and manage. They come
pre-configured, so you can simply plug in to an existing Internet connection and they're ready to go.
Mobility controllers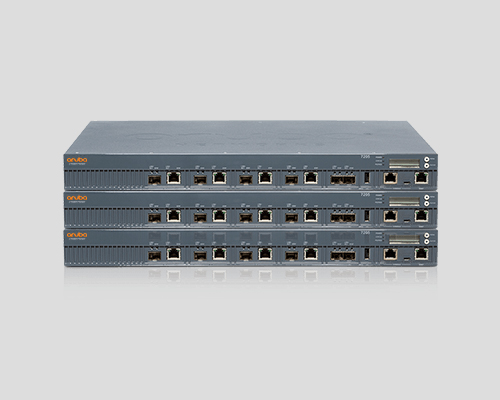 Aruba Mobility Controllers offer centralised network engineering, IP services, security and policy controls, as well as app-aware platforms. While providing network control, they can also be deployed as branch gateways, VPN concentrators, WIPS/WIDS and spectrum monitors, and network firewalls that have integrated content filtering.
Access switches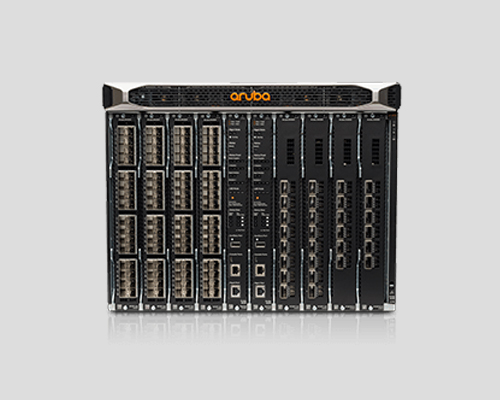 Bring performance and reliability to your mobile-first environment with Aruba switches. These industry-leaders are scalable, secure, and feature HPE Smart Rate multi-gigabit ports for high-speed connectivity.
Core switches and routers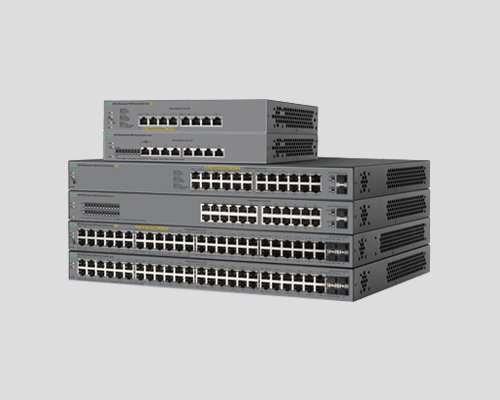 The HPE FlexNetwork portfolio for core, aggregation, and routing enables your IT estate to deliver maximum performance and value to organisations across all verticals.
Beacons and sensor
You can enable public-facing enterprises to infuse mobile apps with innovative,
location-based services that create a more personalised customer experience when you use Aruba Beacons with Aruba Meridian apps. The Aruba Sensor, a small, dual-band 802.11n client radio and a Bluetooth Low Energy (BLE) radio, makes it easy for your IT team to turn a mobile engagement proof-of-concept into a
multi-location deployment by pulling beacon data into one centralised location.
4. Aruba technology eco-system
Aruba deliver solutions that are easy to deploy and consume by working with the industry's best tech partners and app developers. Their efforts deliver innovative solutions that connect the dots between today's business and IT priorities. Depending on your business, Aruba and their technology partner programs cover everything, from wireless connectivity to mobile engagement.
Get the conversation started
Call us for free, no obligation advice
Contact our IT Specialists:
0370 429 3010
---
---