For people that talk on the phone for a living
When it comes to talking on the phone some job roles do it all day. Call centre agents, civil servants, traders and financial advisers are just some of the people who make a living over the phone. Listening and talking to customers forms a major part of their day. As they tackle the challenges of often working in places with a lot of others it's essential they can always hear and be heard.
Why chose Jabra headsets?
All-day comfort for long days on calls
Advanced noise-cancelling microphone for crystal-clear audio
Headsets that are built to last
Jabra Engage Series
Perfect for someone who needs maximum range and multiple device connections.
With all-day talk time and integrated busylight. This headset allows you to work away from your desk whilst maintaining a connection up to 150 meters, so you'll stay connected. Advanced noise-cancelling microphone and enhanced speakers deliver crystal-clear calls even in noisy spaces. Up to 13 hours of talk-time - and when you do need to charge, the fast charge feature powers the headset to 40% in just 30 mins. A choice of three wearing styles provides long-lasting comfort and a secure fit.
Find the perfect model for you
Shop now
Jabra Pro 900 Series
Wireless headset series optimised for use with all leading desk phones and softphones
The Jabra PRO 900 range gives you the wireless freedom to walk and talk, you no longer need to be at your desk to stay focused. Have lifelike conversations with the ambient-noise reducing speakers and a noise-cancelling microphone. This professional headset is easy to set up and get started. Each headset comes with a pre-connected charging base so you can make calls straight away. With up to 12 hours of battery time, you'll never have to worry about running out.
Shop now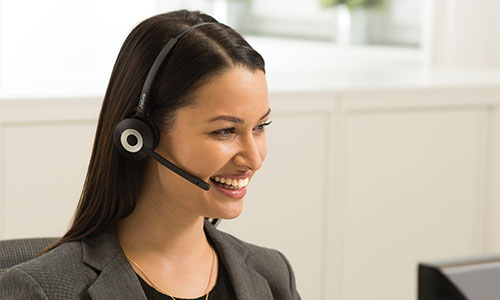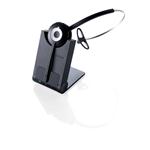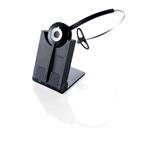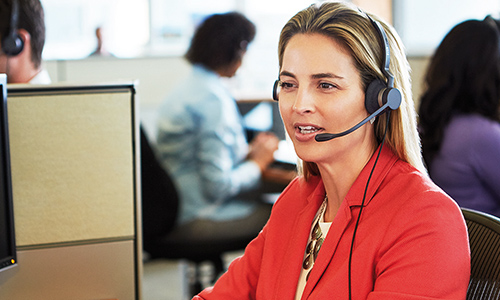 Jabra Biz
The Jabra Biz range is an ultra-lightweight corded professional headset for those who want outstanding sound and comfort in an extra-durable design. Eliminating background noise as a call centric worker is essential, make sure the customer can hear your voice clearly with a superior noise-cancelling microphone that helps remove background noise to give a better customer experience. Designed to last this headset is reinforced to withstand constant daily use and reduce downtime for damaged headsets.
Shop now
Jabra estimates see Jabra.com/commercial-claims. Specifications and performance may change
---