A complete portfolio of products and solutions for your connectivity needs
Working from home is becoming the norm for many businesses and we're learning to adapt to this new way of working. C2G have lots of solutions that can make sure you match the productivity and efficiency levels you'd expect in the office whilst you work from home, or in any remote working space.
Make working from home a breeze
C2G can help you transform your home office into an optimized workspace with essential connectivity solutions to fit your needs and budget.
With everything you need to create a space where you can be focused and get on with the task at hand.
USB-C Docking Stations
Increase productivity and multi-tasking with a USB-C docking station. Allowing you to connect to multiple displays and peripherals, transmit data and providing power all through a single USB-C port.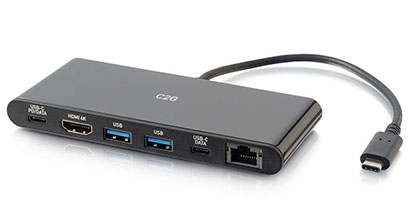 USB-C Adaptors and Multiport Adaptors
Use a USB-C adaptor to easily connect various ports including HDMI, DisplayPort, DVI, and VGA displays. Get the audiovisual flexibility you need to work from home.
Cables and Adaptor Cables
C2G's vast portfolio offers all kinds of high-speed cables and adapter cables. Whatever your need is there's a cable to suit such as, HDMI cables, USB-C adapter cables, and mini DisplayPort cables, making sure you can maintain the high resolution you need for your home office.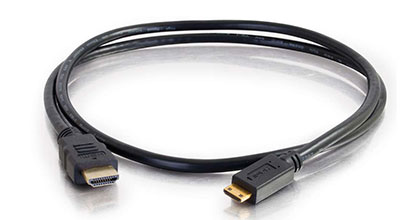 Power Adaptors
An often overlooked but necessary item for the ultimate home office is a power adapter. C2G power adapters feature AC/DC to USB adapters, USB chargers, and USB/DB9 sync cables for various PDAs and mobile phones, so you'll never be caught short of power.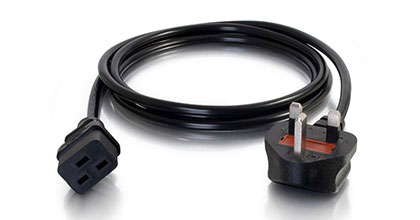 Stay connected with solutions from C2G
Having the tools to stay in touch with customers and colleagues is now more important than ever. Make sure that you can stay connected and be available with products that optimise your set up and provide you with the best connection.
Camera setup
Video calls have quickly replaced face-to-face meetings. Getting your webcam properly connected and in the right place to take calls is vital. C2G have cables of all lengths to make sure you can place your camera in the best place.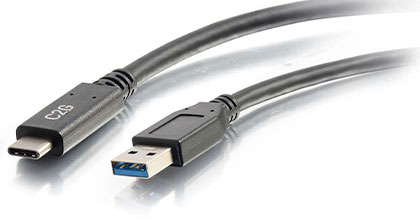 Audio and Video connection
Connecting your laptop or computer to a second screen can help to increase productivity and make your home office feel a bit more like your usual office set up. Use C2G USB to HDMI cables for a reliable and robust connection.
Wired Network Connection
By using a wired network connection for your laptop or PC you can reduce the likelihood of a dropped signal, this becomes even more important when taking part in daily video conference meetings. Also, limit buffering that could interrupt your connection.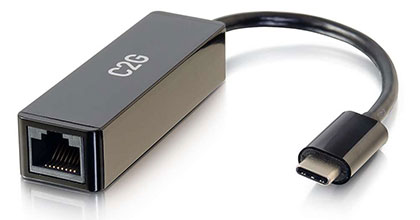 Power and Charging
Avoid the possibility of running out of battery whilst in the middle of work. Make sure that all your devices receive the power they need to operate and remain charged throughout the day.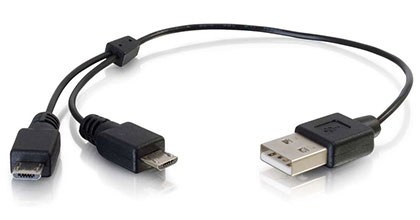 ---