To help you deliver your Police 2030 vision,we have a dedicated account management team who are on hand to hand to provide impartial advice and to help you get source the right products and consumables for  your organization
Our team work with leading IT brands such as Microsoft, Dell, Cisco and Lenovo and we hold some of the most prestigious accreditations available. So, whether you're looking for the supply of products, or access getting expert advice,drop us an email with your query…..
Contact your dedicated account team today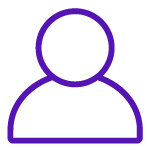 Email the team :
bt.marketplace@bt.com
Our BT Police Direct catalogue is an e-procurement website which delivers the ability for police organisations to harness all the benefits of buying online, yet ensures complete compliance with your existing processes for procurement governance.
Originators /buyers create the basket.  You tell us the Financial approvers who can approve that purchase- so orders are only ever placed with us once your organisation has approved an order, meaning your buyer doesn't need to enter the same information twice.
Key brands
We work in partnership with all the leading vendors to build world-class IT solutions for our customers
Products and Peripherals procured via this catalogue will be supplied as kit only.  The after sales care is as provided by the supplier, as detailed in the product description, and no additional service wrap from BT is implied nor included.   
Once you have received your kit procured via this catalogue – this additional service wrap should be requested from your Account Manager or Contract Manager, on receipt of the kit.
Licences are not included normally with the products -   where licences are included - this will be stated in the product description.