Primary
Tackling change in primary schools

Primary school teachers have an important job to do; laying the foundations for future success and helping children to discover more about the world around them.
Educators in primary schools are always looking for ways to implement technology in the classroom. Using devices and apps at school equips pupils with the skills they need in an increasingly technology-driven job market.
Ways to use technology in primary schools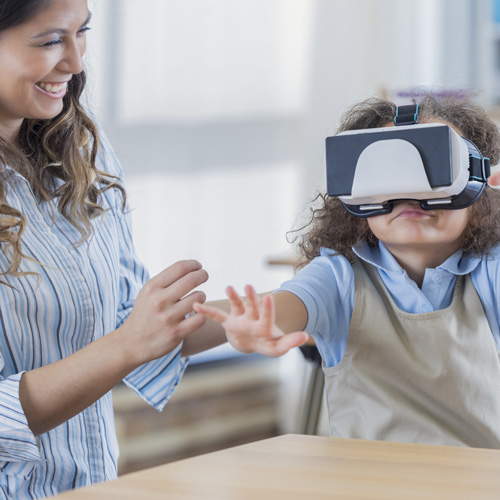 Enhance field trips
If an interesting location is just too far, you can take your students on a virtual field trip using VR technology. Google Cardboard is less than £12 so this isn't beyond the school budget either.

Students can use apps to explore natural wonders like the Great Barrier Reef or famous landmarks like the Empire State Building. The virtual field trip can connect with learning objectives like holding a conversation in a different language or studying an area of geographic interest.

You can also use technology like Google Earth to preview locations before your class actually visits them. For example, if you're going to the zoo, you can use Street View to see which exhibits the students are most excited about seeing.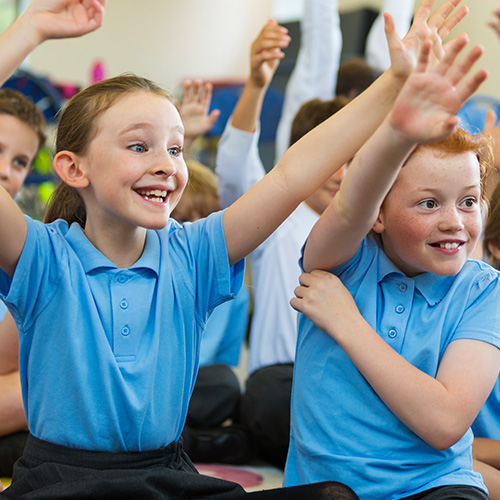 Tackle noise
Classroom too noisy? There's an app for that. Too Noisy is an accurate noise meter that tracks and displays classroom noise in real time. It's really well suited for use in primary schools.

Teachers find that the children naturally become quiet when the meter spikes, and because it's a game, they might even end up shushing each other. This means teachers can get on with presenting content and students won't be disruptive when they are working independently.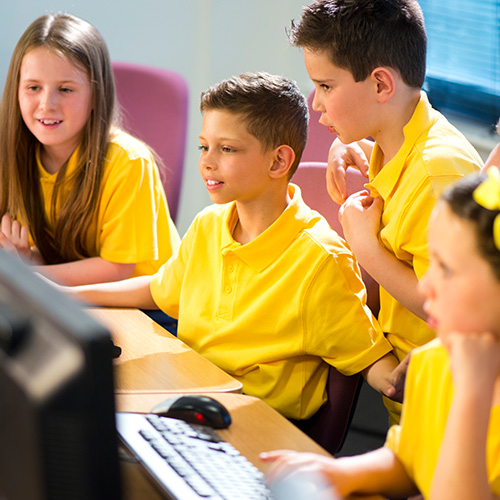 Spark imagination
Blogging is one of the easiest ways to introduce technology in the classroom. Students can use laptops to get up and running with blogs, using platforms like WordPress.

This is a great way to get primary school pupils familiar with blogging platforms from an early age, and build important skills for future careers where these tools will be used more and more often.

Blogging lends itself well to language classes, as well as other writing-heavy subjects like English and History. Pupils can be as creative as they like, whether it's crafting a haiku or writing a diary entry from the perspective of their favourite book character or historical figure.
For classroom solutions that create an immersive learning experience for students, you'll need the right equipment. And that includes the right headsets.

Using headsets can help students and teachers adapt a number of classroom situations. For example, students with learning difficulties can have their own personalised experience in the classroom so they don't get left behind. Or if you have students that have difficulty reading, they can listen to their reading and comprehension exercises without distracting others around them.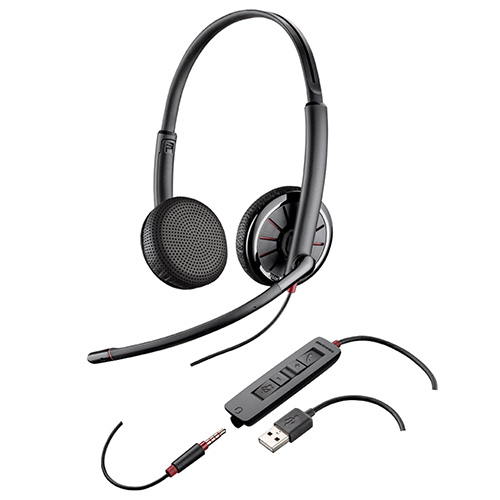 Plantronics Blackwire C325.1-M
This Plantronics headset provides a low cost yet high quality corded USB headset that can be used by both students and teachers. The headset can help to provide flexible learning for students so that they can learn anywhere in the school, and they're durable enough to survive some bumps and drops along the way.

These corded headsets have excellent audio quality, flexible USB connectivity and provide a solution that's easy to roll out and manage once they're in use. They're also futureproof as they help students to familiarise themselves with the UC devices they'll use when they leave education and start their careers.
Shop now
Immersive learning experiences with ActiveWorksheets
Students grasp subject material better when their learning experience is immersive, interactive and engaging.

A great way for primary school teachers to implement immersive learning in the classroom is with augmented reality and virtual reality. This technology brings your teaching resources to life and lends itself extremely well to subjects like History, Geography, Science, English and Maths.

ActiveWorksheets are specialists in providing augmented reality and virtual reality experiences for education. Their resources work seamlessly with both Android and Apple technology. Pupils simply use the ActiveLens app for the topic they're studying, hold their devices over their workbooks and sheets, and watch in amazement as they discover 3D models, animation and video. They can also use VR headsets like Google Cardboard to go back in time and explore WW1 trenches or an Iron Age roundhouse.
ActiveWorksheets materials capture the imagination whilst meeting learning objectives - and they encourage pupils to take charge of their own learning. For example, with the Trench Experience VR, students can explore a fully realised WW1 trench in 3D. They can also:
Analyse accurately reproduced artefacts found in trenches
Experience the sounds of the trench and hear the distant bombardment
Hear Wilfrid Owen's "Anthem for Doomed Youth" in the context of a WW1 battlefield
All ActiveWorksheets teaching materials are available with an annual subscription. ActiveWorksheets continue to add to their collection of curriculum mapped resources regularly.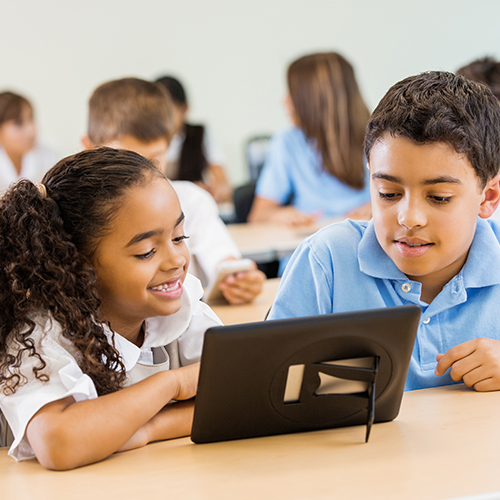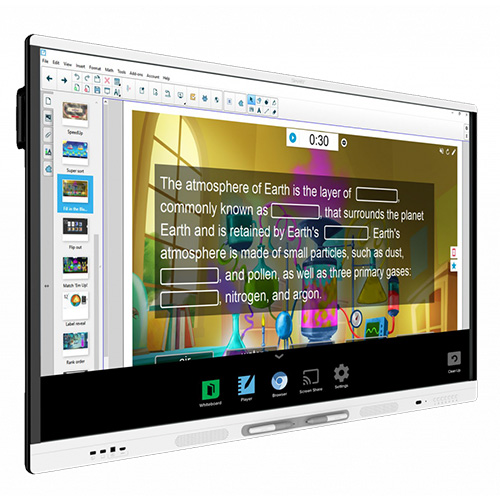 The SMART Technologies MX range has arrived and is now available to order. It includes an integrated digital whiteboard with easy screen sharing and access to ChromiumTM web browser.

With access to SMART Notebook lessons and easy screen sharing features, the MX series boosts student engagement. Available in 65" and 75" with Ultra HD resolution, the SMART Board MX series provides a high quality solution to enhance your students' learning experience.
Shop now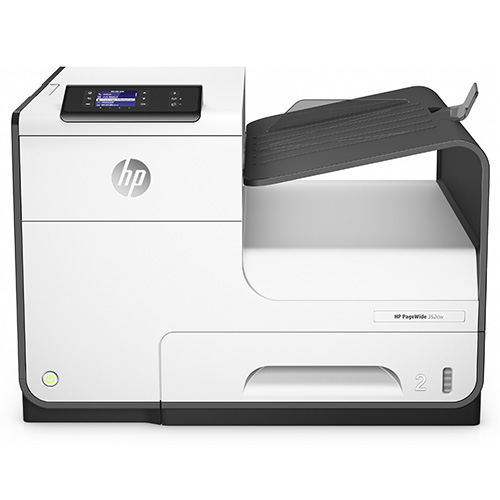 With ever-constrained budgets in education, the HP PageWide Pro offers great value and speed. You'll have professional quality print, at fast speeds, and won't be waiting around for an age whilst the printer boots up in the morning.

You can also take advantage of the printer's WiFi features and print from your mobile device in between your other tasks. Plus with HP PageWide technology you'll be conserving energy and lowering your total cost of ownership.
Shop now
You can also get in touch with your education IT Specialist to discuss the range of HP Managed Print Services that are available.
Let's start talking about your wider
IT strategy
For more ideas about empowering your educators in your learning environment, visit our blog, or pick up the phone.
Contact our Education IT Specialists:
0370 429 3020
btbd.publicsector@bt.com
---