Apple
Apple solutions for tackling change

Apple can deliver exceptional learning experiences and empower educators to be self-reliant with technology in the classroom.
Apple solutions for education are simple to deploy. Day-to-day management is easy for teachers to do themselves, freeing up valuable IT resource. Devices and apps are built with security and privacy in mind, making them ideal for use in the classroom.
---
Apple Professional Learning
Apple Professional Learning - helps educators in all kinds of learning environments to make the most out of Apple technology.
More and more educational organisations are choosing to use Apple devices like iPads and Macs in education. Not only because both teachers and students love using them but also for the transformational learning they can facilitate. Apple Professional Learning is designed to build your skills using Apple devices and integrating them into learning. Therefore helping you to create engaging experiences for your students.

With the knowledge you'll acquire through Apple Professional Learning, you'll be able to find new ways to collaborate with your students and colleagues. Deliver lessons that truly inspire your students and seamlessly integrate apps into daily activities by embracing the training available.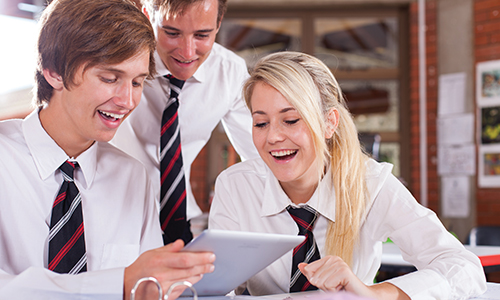 Apple School Manager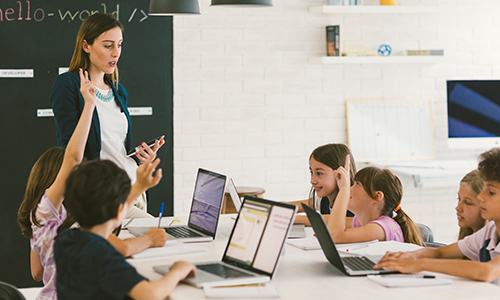 Apple School Manager is a simple web based portal that allows IT admins to deploy iPad and Mac for teachers in minutes. You can create accounts, wirelessly set up devices, distribute content and help teachers to become self-reliant with Apple technology in the classroom.

Using Apple School Manager and your school's register data, you can automatically create Apple IDs, which give staff and students access to learning content on iCloud and iTunes U. You can do this for individual and shared devices.
Classroom
Classroom is an iPad app that helps educators to guide learning, share work and manage student devices.
With Classroom, teachers can:
Use Screen View to view any student's iPad screen on your device, so you can check progress and provide one to one support where needed
Launch specific apps, websites or textbook pages on your students' iPads at the same time, with just a touch. Remote Control also gives you the ability to lock screens to a single app, which helps students to stay focused and means that iPads are a secure device for use in exam conditions.
Reduce reliance on the IT department for simple tasks such as resetting a forgotten password - you can do this from your iPad with Classroom
Mirror any student's work on the big screen if you have Apple TV in the classroom too
Send and receive documents, making it easy to check progress on assignments and quizzes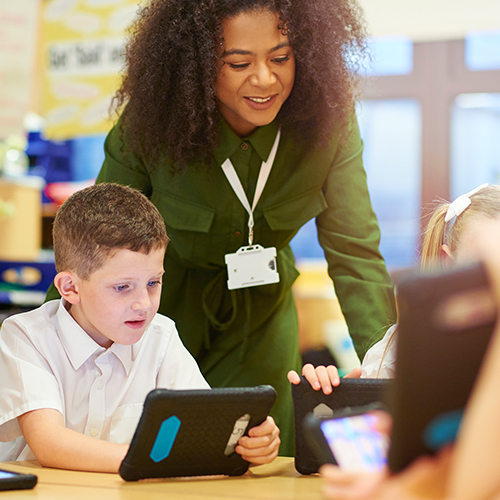 Teaching code
Everyone Can Code
Apple's Everyone Can Code curriculum means anyone can learn, write and teach code. The programme can help you teach coding to students of all ages and abilities, equipping them with the skills they need to succeed in their future careers.

Teacher guides provide a step-by-step course in teaching code, from introducing the basics on iPad right up to building real apps on Mac.
Swift Playgrounds
Swift Playgrounds is an iPad app that makes getting started with Swift (Apple's programming language) interactive and fun.

The app teaches key programming concepts by guiding students through a series of puzzles. They'll meet different characters as they advance through the course, and learn how to control these characters with the coding skills they have mastered.

Students are encouraged to share their progress on the course by showing a video of the completed activity, or the code itself.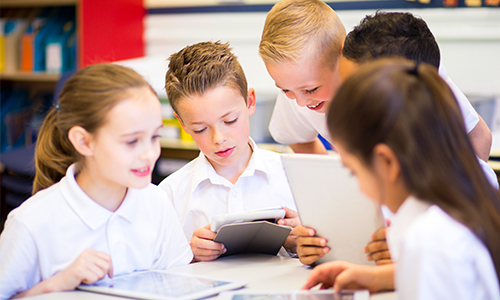 Let's start talking about your wider
IT strategy
For more ideas about incorporating STEAM into your learning environment, visit our blog, or pick up the phone.
Contact our Education IT Specialists:
0370 429 3020
btbd.publicsector@bt.com
---