Mobilise your workforce
Stay agile and embrace the mobility revolution
Site sponsored by Microsoft Surface

The way we work is constantly evolving. The idea of a traditional workforce has changed forever and for organisations today it's more important than ever to stay agile and embrace the mobility revolution. Flexible working can bring a healthier balance of work and home life for your people, allowing them to stay productive anywhere and maximise their working day.
New technologies have enabled greater mobility and are shaping the business landscape. Mobile and flexible working is increasing because of dispersed business locations, the need for convenience for your people, and increasing environmental pressures to reduce the need for transport and travel.
Only 34% of workers feel empowered to solve their own problems and challenges at work based on the devices they have at their disposal1
Only 33% believe that IT is able to resolve an issue with the device once it arises1
Only 33% of employees are satisfied with IT's ability to provide the devices needed for work1
Increased cyber-crime and electronic threats, plus the enforcement of the new GDPR regulations in May 2018 means that your challenge will be how to monitor when, where and how your people are using their tech and making sure it's all governed and secure. Add to this the headache of rolling out updates and changes across your entire business IT estate and you could feel overwhelmed.

That's where we can help. Let us guide you through the different approaches to managing and controlling your device estate and showcase a range of products and solutions which will enable you to balance the needs of your organisation with the needs of your business.
---
Productivity
and performance
Let us provide the right devices, tailored to the needs of your people. Plus we can make sure they're ready to go straight out of the box
Control
and protection
We've got loads of solutions to help you stay in control by keeping tabs on when, where and how your people are using their tech
Unified
Communications
Our dedicated UCD team can help you choose innovative products and solutions to drive your voice and text based communications
---
Productivity and performance
To make sure that the quality of work that your people produce is the same high standard no matter where they're working, they need the right tech for the job. We've brought together a range of devices that have all the functionality and portability that your people need, from the top brands.

Microsoft Surface family
Solving the productivity puzzle for your agile workforce
To be able to work and create freely, your people need to have access to powerful, next gen mobile tech that delivers versatility and increases performance. The surface family from Microsoft is designed with all these things in mind and engineered to deliver the best experience with Office, Windows 10 Pro and Windows 10 S2.
Designed for the Windows 10 Creators Update and the latest version of Microsoft Office2, Surface devices are intuitive, high performance tools that help your people to express their creativity, wherever they are, and also give you confidence with their enterprise-grade security features. All these things combined can elevate the way you do business. Surface devices have been built from the best of the Microsoft ecosystem to meet the needs of any modern business.
More info
---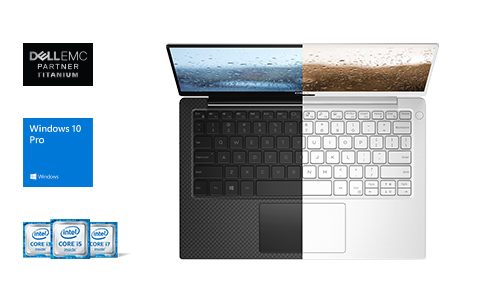 Dell XPS 13
Smaller, thinner and lighter than before, the new XPS 13 is still the smallest 13.3-inch on the planet. Compact, light and ultra-portable. Don't let its size fool you though, it's also the most powerful 13.3-inch in its class. Plus, with up to 19 hours, 46 minutes of battery life3 it's perfect for when your people are working away from the office.
More info
---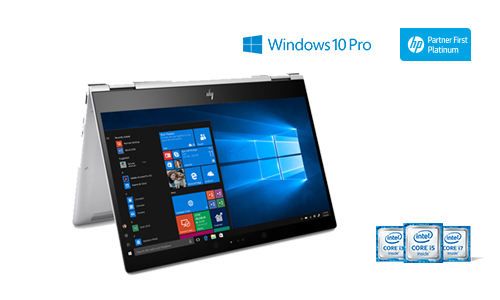 HP Elitebook x360 1030
Windows 10 Pro means business.
With 360o of versatility across five modes, comprehensive security and up to 16 hours and 30 minutes of battery life3 the thin and light HP Elitebook x360 1030 is the perfect portable PC for highly mobile professionals. Wherever business takes you, set a new benchmark for mobile working.
Intel® Core™ Processors

Talk to our IT specialists to find out more about the HP Elite x360 series 0800 429 3010

Ultrabook, Celeron, Celeron Inside, Core Inside, Intel, Intel Logo, Intel Atom, Intel Atom Inside, Intel Core, Intel Inside, Intel Inside Logo, Intel vPro, Itanium, Itanium Inside, Pentium, Pentium Inside, vPro Inside, Xeon, Xeon Phi, and Xeon Inside are trademarks of Intel Corporation or its subsidiaries in the U.S. and/or other countries
---
Lenovo ThinkPad Yoga X1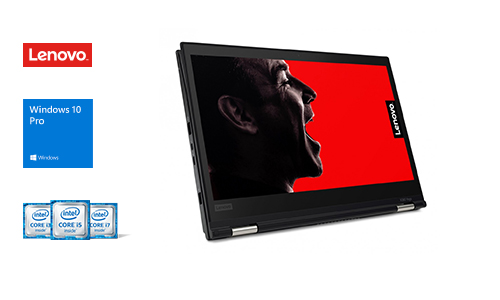 With its 360-degree hinge, the ThinkPad X1 Yoga moves with each user. The phenomenal HDR display option delivers vivid and true-to-life visuals. The integrated ThinkPad Pen Pro provides the perfect outlet for creativity, and FIDO authentication capabilities take security to the next level.
More info
Lenovo ThinkPad T480s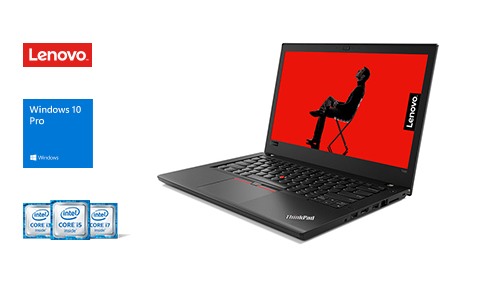 The ThinkPad T480s is light, thin, and built to perform anywhere. Powerful processing and Dolby® Audio Premium™ take functional efficiency to new heights. In addition, the enhanced security features maintain maximum protection and peace of mind wherever your workforce roams.
More info
---
Lenovo Services Warranty and Premier Support
Helping you get the most out of your technology investment.

Warranty Upgrades and Extensions enable you to vary response time and level of service to match critical support needs. These options can be selected at the time of purchase or within the term of initial base warranty coverage. Depending on the initial base warranty of the system, service plans are available with customer-centric service levels designed to help your business.

Premier Support - Lenovo connects your organisation directly with Lenovo's advanced technicians, who will provide hardware and software support with unscripted trouble-shooting, end-to-end case and relationship management, and prioritised parts and labour response when required.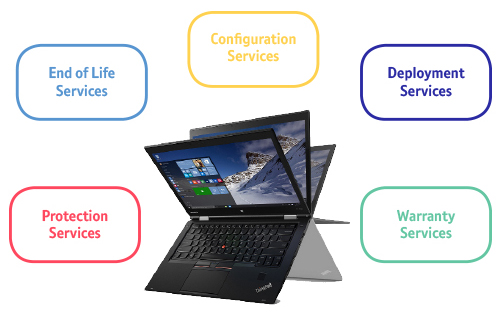 Talk to our IT specialists to find out more about Lenovo Services Warranty 0800 429 3010
---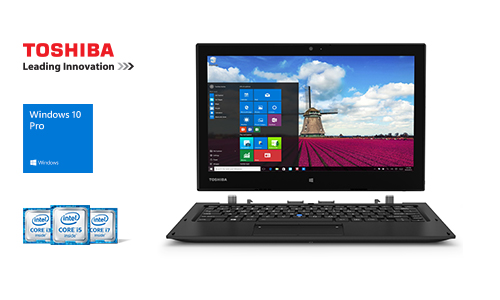 Toshiba Portégé X range
Choose the right device to meet your needs. The 12.5" Portégé X20W 2-in-1 instantly converts from a laptop to a pen-equipped tablet, while the 13.3" Portégé X30 laptop weighing just 1.05kg and with up to 18.5 hours battery life1 is perfect to keep your users mobile. Whichever device you choose, the X Series won't let you down. All devices are supported by the Toshiba Reliability Guarantee.
More info
---
Samsung Flip
Turn any space into a meeting room and create a collaborative space wherever you are. Whether you're brainstorming new ideas or presenting important business updates, the versatility of the Flip's moveable stand5 means it's a breeze to collaborate on projects with your team.
More info
Samsung Galaxy Note8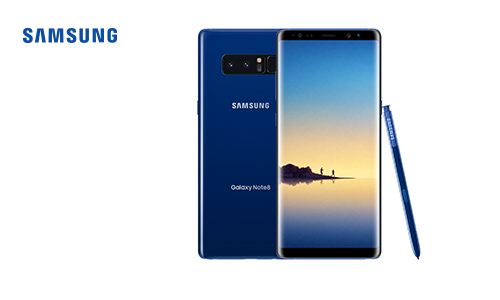 Take your whole business with you when you leave the office with the Galaxy Note8 from Samsung. The versatile S-Pen lets you sketch, edit and comment on the go and even create handwritten messages and handwritten GIFs.
More info
---
Control and protection
Not only can we provide the right tech, tailored for the needs of your people, we can make sure everything is ready to go straight out of the box.
Let us:
Configure devices to your exact specification
Load your organisation's corporate image to devices
Asset tag and record serial numbers
Personalise devices with etching to deter theft
Complete a pre-delivery inspection (PDI) to minimise the dead-on-arrival devices that can disrupt your roll-out schedule
Our capabilities – devices, deployment and control
Supply
Configure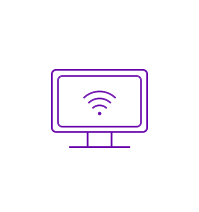 Asset tag & monitoring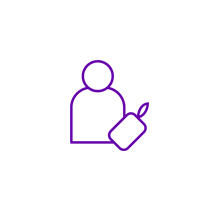 Personalised etching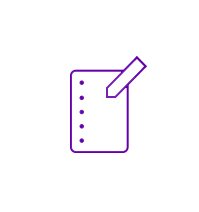 Pre delivery inspection
Delivery
Deploy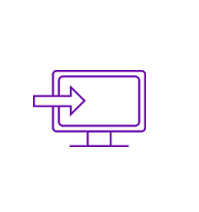 Install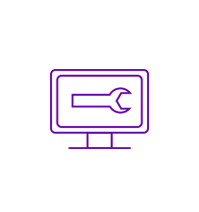 Maintain
Manage & control
Monitor when, where and how your people are using their tech and make sure it's all governed and secure. Roll out updates and changes across your entire business IT estate without feeling overwhelmed. We've covered the different approaches to managing and controlling your device estate and showcase a range of solutions which will enable you to balance the needs of your organisation with the needs of your business.
---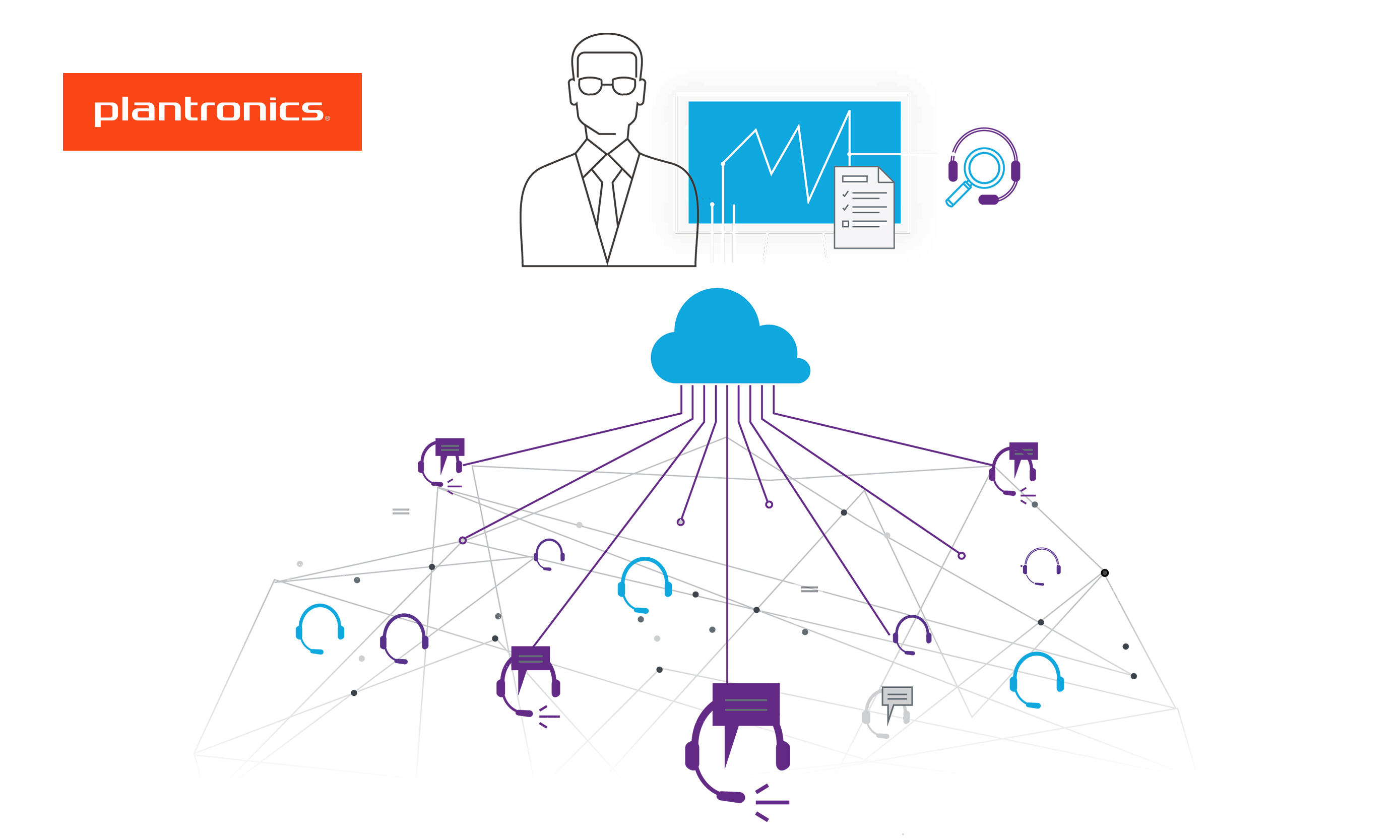 Plantronics Manager Pro
Whatever the size of your organisation, whether you have tens, hundreds or even thousands of headsets to manage, dealing with individual needs or concerns can be time consuming and labour intensive for your IT team. Until now, rolling out new headsets and managing user adoption could be a real challenge. Plantronics Manager Pro (PMP) offers a powerful, web-based solution. Using cloud based architecture you can configure settings and update audio software and firmware. Predictive reporting tools provide new insights into communication environments and help ensure communication and collaboration applications are deployed correctly.
More info
---
Jabra Evolve 75e
We can't always control our environment, but the Jabra Evolve 75e wireless earbud headset gives you back control of your conversations and lets you fully concentrate. Really focus on the task at hand with Active Noise-Cancellation and an integrated busy light to let your colleagues know you don't want to be disturbed. The Skype certified, three microphone technology creates a unique "talk zone" which makes sure you're heard while all other nearby voices and ambient noise are filtered out. Featuring Smart Controls - just five simple buttons give you quick control of calls and music and a smart button for one-touch access to Siri or Google NowTM
More info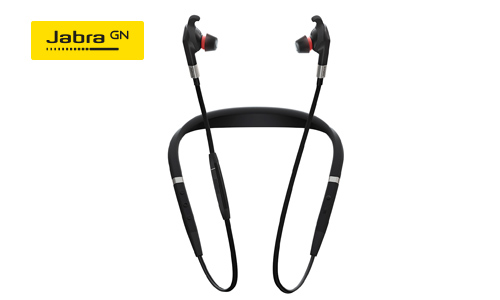 ---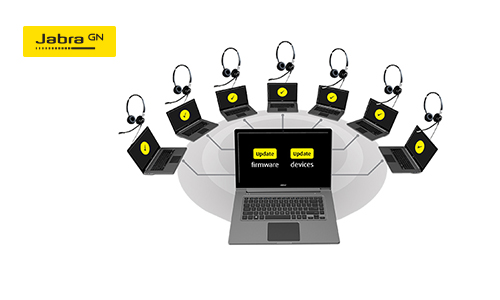 Jabra Xpress
An online service, designed for IT professionals to easily mass deploy and manage Jabra USB audio devices quickly and cost-effectively.
Easy mass deployment - simplify your migration to Jabra headsets, save time and accelerate UC adoption.
Smart asset management - take control of your Jabra audio devices and gain efficiency.
Agile maintenance - enhance your user satisfaction and productivity and maximise your headset ROI.
Talk to our UC specialists to find out more about Jabra Xpress 0800 429 3888
---

Microsoft Intune
Meet your data protection needs while delivering the best user experience. With Intune you get flexibility on how you manage mobile productivity. Delivered from the cloud, Intune is a future-proof choice that will solve your needs today and easily scale as your needs evolve and change in the future.
Help your people stay productive
and secure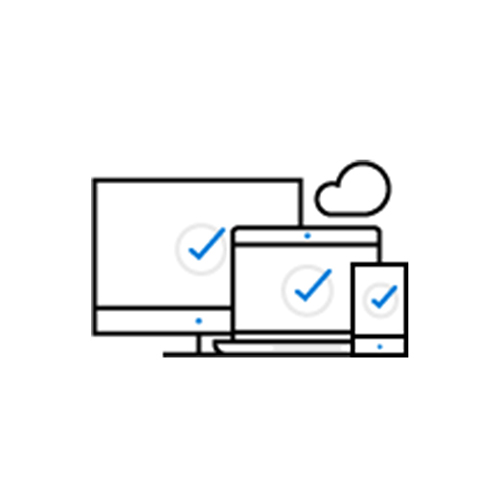 Get unparalleled Office mobile
app management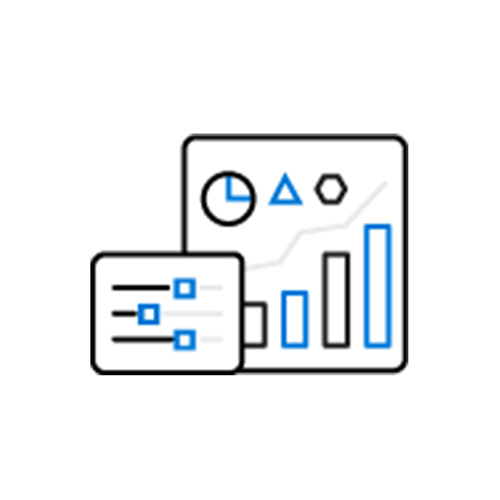 Select from a variety of
management scenarios
In today's modern landscape, device management is more complex than ever and you're faced with a number of challenges to keep your data secure, especially when you throw employee-owned and foreign- owned devices into the mix. With Intune, you have choices so you can choose whether to use device management, app management or a combination of the two. You can tailor it to meet your specific needs. Because Intune is built from the cloud, getting started is easy and affordable and will grow with your organisation.
---
Unified Communications
Unified Communications (UC) can mean different things to different people, but it's not a single product. It's a complete solution. It's the integration of communications to optimise business processes and the ability to manage those communications across multiple devices and applications.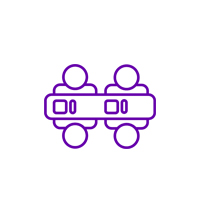 Conferencing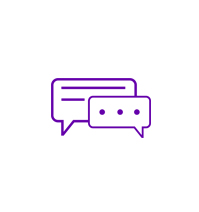 Presence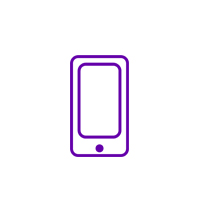 Mobility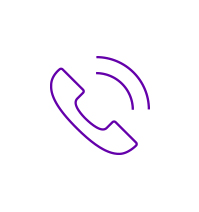 Telephony
Cloud voice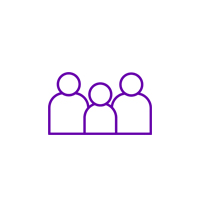 Collaboration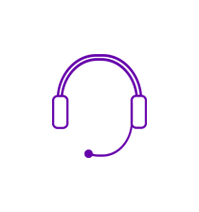 Accessories
Embracing the change and implementing a strong UC strategy will offer multiple benefits to your organisation. By allowing your people to connect, communicate and collaborate in a more natural way, you'll enable:
Quicker decision making
Improved engagement and productivity in your workforce
Reduced travel costs
Increased availability and agility
We're BT's centre of excellence for UC devices
Wired and wireless headsets
Presence and communications tools
Mobile phones and tablets
Conference and speaker phones
Webcams, conferencing and collaboration solutions
Full range of accessories
Let our dedicated team help you make the right choice for your UC hardware and solutions. We can help with volume roll-out and refresh programmes (including hygiene refresh), without overlooking simple fulfilment of your day-to-day requirements. We bond and hold stock, distribute multi-site, buy back old headsets, handle returns/swap outs and even provide next day delivery on most lines.
Let's talk about your wider IT strategy
For more information about mobilising your workforce, your UC strategy or if you need help envisioning how you can use technology to transform your business
Contact our IT Specialists:
0870 429 3010
Things you need to know
Source - https://www.emc.com/collateral/analyst-reports/redefine-your-workforce-enablement-through-productivity.pdf
Type cover, Surface Dial, Surface Pen, Microsoft Office and some software sold separately
Battery life varies significantly based on settings, usage and other factors
Ultrabook, Celeron, Celeron Inside, Core Inside, Intel, Intel Logo, Intel Atom, Intel Atom Inside, Intel Core, Intel Inside, Intel Inside Logo, Intel vPro, Itanium, Itanium Inside, Pentium, Pentium Inside, vPro Inside, Xeon, Xeon Phi, and Xeon Inside are trademarks of Intel Corporation or its subsidiaries in the U.S. and/or other countries
The Samsung Flip portable flat panel floor stand is sold separately. To order use QL: DCQGTK00
---
---