Surface Pro

Surface Pro
The most versatile laptop Microsoft has ever built
A device with the versatility to let you work on your own terms. The new Surface Pro gives you everything you need in terms of performance, mobility, security and reliability. A best-in-class laptop with the creative freedom of a studio and the convenience of a tablet, all in one.
What it means for your business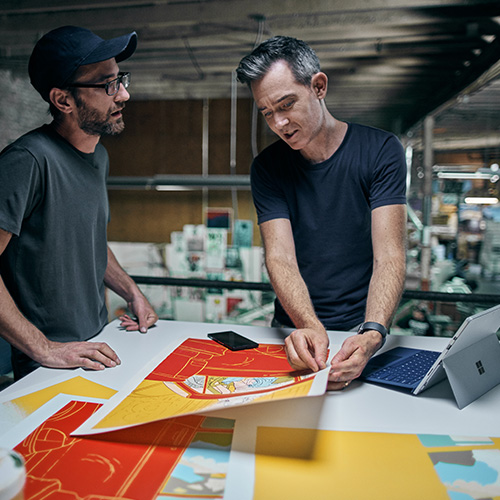 Modernise your business
With a core, connected device that will enable digital-first workflows, streamline tasks and help you project a modern face to your stakeholders. Surface is easy to deploy and manage and comes as standard with enterprise-grade security.
Empower your people
Seize the power of the group with superior collaboration tools and features. Exceptional power and performance lets your people capture great ideas on the go.
Attract and retain talent
With meticulously designed, premium devices that can be personalised in a range of rich colours1
Discover the new Surface Pro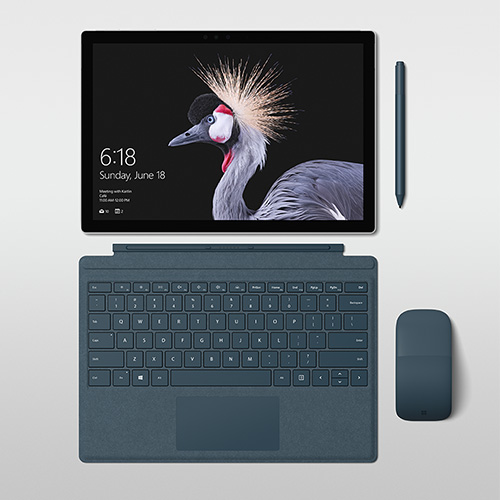 Uncompromising mobility
Now supported by LTE connectivity2, up to 50% more battery life3 than Surface Pro 4 and an ultra-light design, the new Surface Pro redefines mobile working. Work from virtually anywhere.
The best of Microsoft at your fingertips
Choose the laptop with all of your familiar Office 3654 applications and Windows 10 security you can depend on. Enjoy fast, secured, password-free sign-in with Windows Hello. Surface Pen4 and Surface Dial4 help you make the most of the full, interactive Windows experience.
Make it your own
Reflect a premium, professional image with the new Surface Type Cover4 featuring luxurious Alcantara® fabric in a choice of rich colours1. Complete the impression with new Surface Pen4 and Surface Arc Mouse4 in matching colours.
Get the conversation started
Call us for free, no obligation advice
Contact our IT Specialists:
0370 429 3010
View things you need to know
Available colours vary in some markets
LTE availability varies by market; check with service provider for details.
Up to 13.5 hours of video playback. Testing conducted by Microsoft in April 2017 using preproduction Intel® Core™ i5, 256 GB, 8 GB RAM device. Testing consisted of full battery discharge during video playback. All settings were default except: Wi-Fi was associated with a network and Auto-Brightness disabled. Battery life varies significantly with settings, usage, and other factors
Sold separately
---