Our Services
BT Lancashire Services can help you with a wide range of ICT services...
Specialist ICT Solutions
Planning your wireless enabled learning spaces? Investing in tablet devices or laptops for every pupil or upgrading your Design Technology PCs to cope with 3D product design? Whatever you're looking for we can help you design the best solution for your school.
We can help you manage your project from design to implementation, offering specialist services at every stage.
SIMS Management Information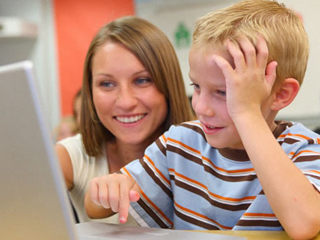 We've developed a range of support packages using Capita SIMS Management Information System, to ensure schools get the most from their Management Information System and the servers and PCs that SIMS runs on.
Your school's MIS is pivotal to school management, administration, curriculum and performance. Our services provide schools with the support needed to maintain their Management Information System effectively and help reduce downtime and loss of productivity.
Secure Data Backup
Your schools data is sensitive and maintaining the security of it is vital. The Data Protection Act and the Schools' Financial Value Standard reinforce the need for secure and reliable data backup. Loss or security of data can be time consuming, disruptive and costly, not to mention embarrassing!
Our cloud hosted RBUSS Remote Backup Service offers safe, secure and reliable data backup and gives you peace of mind. RBUSS provides automated backup, with data securely encrypted then stored in two geographically separate locations.
Technical Support Visits
Depending on your schools location, we can offer regular support visits from a qualified ICT Technician or Engineer with additional remote help from our Support Desk 8am to 6pm Monday to Friday.
Coupled with our Specialist ICT Solutions service we can ensure your new ICT is installed professionally and supported cost effectively after installation.
Remote Helpdesk Support
We offer a wide range of ICT support services, including annual support agreements. Our ICT Service Desk uses remote support technologies, to help your school quickly should a problem occur.
Operating from 8am to 6pm (Monday to Friday) we are able to offer support both before, after and during the school day when it's convenient for you.
WiFi Support
With the number of wireless devices increasingly rapidly in schools and teachers and pupils making more and more use of ICT, getting the right Wi-FI network and the right support for your investment is essential.
Coupled with our Specialist ICT Solutions service we ensure that your Wi-Fi service will meet your needs and that we continue to provide support for this essential infrastructure as your demands grow.

Contact us for more info on 0300 123 6797 option 2.

Alternatively email us at educationsales@btlancashire.co.uk.
---