Introducing BlueParrott for business
Engineered for superior communication in high-noise environments

Productivity is important, no matter what the environment
The BlueParrott series – engineered for superior communication in high-noise environments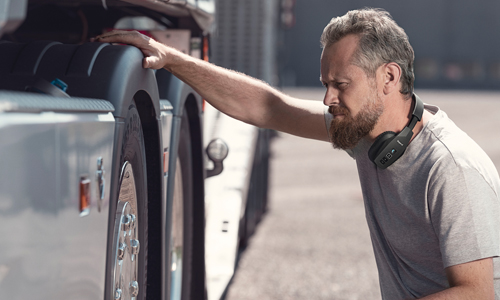 Today's work environments are becoming more demanding
Workers are expected to maintain a high level of productivity in the workplace. If that workplace is a high-noise environment, communication and collaboration can really prove difficult.
Safety regulations in the workplace are getting tougher
Workers in high-noise environments are often faced with challenging regulations. Hands-free, group communication is of the highest importance.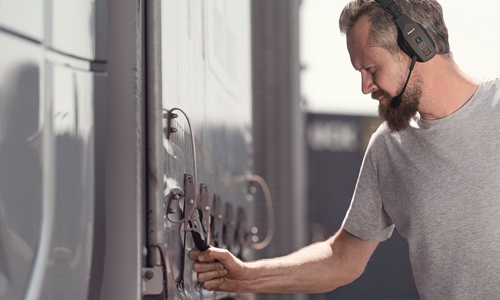 Noisy workplace conversations can hinder the quality of your conversations
High-noise work environments can be intense. Working in close proximity to high-noise can be distracting and disruptive and therefore difficult to concentrate.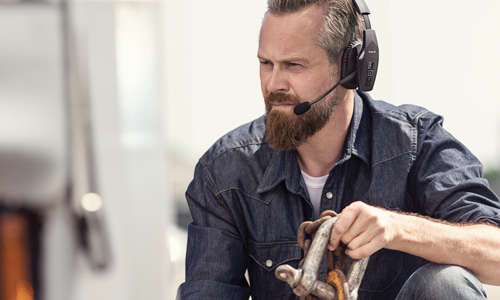 Not just colleague interruptions
Most workers are faced with colleague interruptions that impact on productivity, but workers in high-noise environments are also faced with interruptions from noisy equipment or unconventional surroundings
Why BlueParrott?
BlueParrott is a leader in intelligent, noise-cancelling audio solutions. They've been producing industry-leading sound solutions for almost 30 years. They've engineered some of the world's best microphones and combined them with unrivalled noise-cancelling technology to deliver superior call quality in high-noise environments, serving the professional driving community with the highest levels of noise-cancellation, comfort and durability. Now BlueParrott are bringing this expertise to a new collection of work settings, engineering headsets with features that will enhance productivity in professional locations that require more than your standard office.
Key features:
Long lasting – up to 24 hours talk time
Superior connectivity with range of up to 300ft/100m
Customisable Parrott™ button
Hands-free access with voice control™
Multipoint pairing allows teams to seamlessly switch between two simultaneously connected devices
Durable and comfortable

78% of workers state that noise and interruptions negatively impact their productivity1
Which headset is right for you?
For more help finding the right BlueParrott headset for you, download the BlueParrott buyers guide
Supported devices
Smartphones, tablets, Bluetooth® enabled laptops/computers and Bluetooth® enabled handheld scanners
Browse a selection of BlueParrot products below or for more information about the right BlueParrott solution for your organisation, contact your IT specialist: 0370 429 3010
---
---