Apple Accessories
Apple Thunderbolt Display
The world's first display with Thunderbolt I/O technology built in.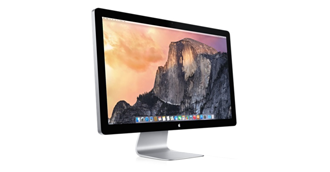 You've never seen a display quite like this. With built-in Thunderbolt technology, it doesn't just give you more pixels. It gives you more possibilities.
Apple Wireless Keyboard
Nothing peripheral about it.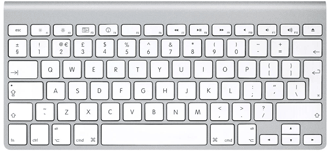 Apple's incredible Wireless Keyboard leaves you free to type wherever you like, in front of your computer or on your lap. It comes as standard with iMac but is perfect for any Bluetooth-enabled Mac
Apple Magic Mouse
A better mouse.

Bring a whole new experience to the way you work with your Mac. Sleek, seamless and classically modest in its design, the Apple Magic Mouse uses the same Multi-Touch technology first introduced on the revolutionary iPhone. Click anywhere, scroll in any direction, and swipe through images on its smooth, seamless top shell.
Apple Magic Trackpad
Let your fingers do the clicking, scrolling and swiping.
The new Magic Trackpad is the first Multi-Touch trackpad designed to work with your Mac desktop. Using the same Multi-Touch technology you love on the MacBook Pro. It supports a full set of gestures to interact with your Mac.
Apple AirPort Family
Fast in everyway.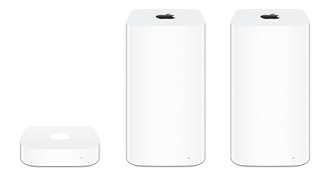 Set up or extend a wireless network anywhere? Airport Express makes it easy. Need more speed? AirPort Extreme gives you up to 3x faster Wi-Fi. And for automatic wireless backup of up to 3TB of data, the AirPort Time Capsule will keep you data supported.
---