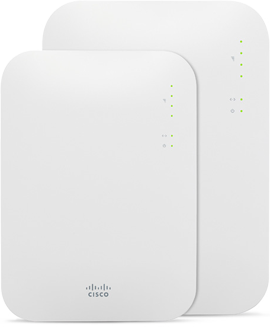 Enterprise class Cloud managed wireless solutions.
In December 2012, Cisco acquired Meraki, forming Cisco's new Cloud Networking Group. Together, Cisco and Meraki deliver a full portfolio of cloud managed licensed wireless networking products to meet today's changing wireless environments.
Cisco Meraki 100% cloud-managed wireless solution.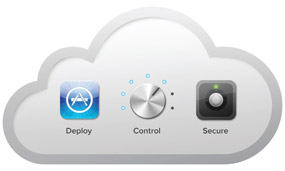 The complete Cisco Meraki cloud-managed networking portfolio includes security appliances, switches, and wireless LANs that scale from teleworkers to large campus deployments. All Meraki products are 100% cloud-managed, and have fully integrated networking and security features.
Benefits of Cloud Networking
Ability to manage an entire network from a single dashboard
Control users, applications, and devices
No controller hardware or management software to install and maintain
Centrally Manage Mobile Devices, Macs, and PCs

Unify management and control of thousands of iOS, Android, Mac, and PC devices in Cisco Meraki's secure, browser-based dashboard. Systems Manager is intuitive and requires no training or dedicated staff. Systems Manager works on any network — even if the managed devices are on the road, at a café, or used at home.

Remotely Deploy Software and Apps

Systems Manager makes it easy to centrally manage applications on your iOS, Android, Mac, and PC devices. Systems Manager integrates with Apple and Google App Stores, and Apple's Volume Purchase Program (VPP) for easy deployment and maintenance of free, paid, or Enterprise apps. For Macs and PCs, deploy MSI and PKG files right from the dashboard.
Enforce Restrictions and Deploy Network Settings

Enforce policies across mobile devices administered by your organisation. Protect devices and their data, control their usage with fine-grained policies, and restrict access to features such as the app store, gaming, and content. Use selective wipe to remove enterprise data from lost or stolen devices. Systems Manager also makes it easy to define and deploy network settings like wireless connectivity, security settings, and remote VPN access to all your managed devices at once.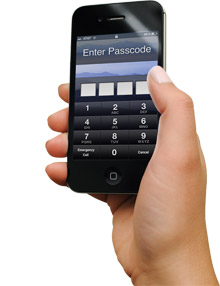 The Cisco Meraki cloud architecture provides the industry's only end-to-end solution which unifies WAN, LAN, wireless LAN, and mobile device management under a single pane of glass.
Join a Meraki webinar and get to try Cisco Meraki for free*, speak to your Account Manager, call our sales team on 0870 429 3010 or visit meraki.com/webinars
*IT Professionals can join a Meraki webinar and get a Free Cisco Meraki Access Point
IT professionals can receive a FREE Cisco Meraki access point (AP) with a 3-year cloud management license.
While Cisco Meraki webinars are open to all audiences and while APs may be offered at live events, to be eligible for a free AP, participants must:
Attend the live event or the live webinar in its entirety

Enter a valid company name

Be an IT professional

Register with a shipping address in the US, CA, UK or the rest of the EEA, Croatia, Switzerland, Australia, New Zealand, or Puerto Rico. We cannot ship free APs outside of these regions, and cannot ship to post office boxes.

European countries require a valid VAT ID for shipment

Register with their organization's email address

Confirm eligibility and shipping address with a Cisco Meraki representative by phone

If you are unable to accept your AP due to restrictions, (e.g., Erate), we will be happy to provide you with a trial AP, which can be returned following your evaluation of our solution
As APs are provided as an educational tool to those new to the Cisco Meraki platform, individuals and organizations who have received a free access point through other promotions are not eligible.
Limit one free AP per organization and per individual. Due to abuse, we cannot provide free access points to individuals who register with yahoo, gmail, hotmail, and other similar email addresses.