Modern technology is all about efficiency and speed
It's about ensuring face-to-face communication, staying connected to customers and colleagues, and empowering your workers by giving them control over how, where, and when they can work. Businesses need technology that can support their people in continuing to perform at their best whilst providing them with a best-in-class solution.
The workplace has changed and getting the right devices for your people is vital
9-5 office-based jobs are no longer the norm, as companies move towards more agile structures that support a better work-life balance for their people. A new generation of workers are driving tech trends in the modern workplace, as they seek out companies that offer flexible working and use the latest technology to help their people succeed.

Businesses that adapt to these new ways of working are more likely to attract - and more importantly - retain talent. Employees are looking for employers that empower them to do their best work wherever they are, whether that be the office, at home or on the go.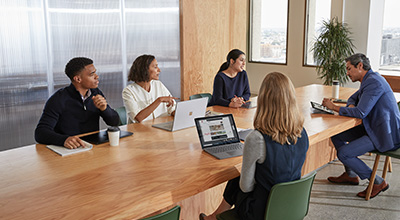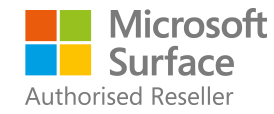 Stay mobile with modern Windows 10 devices from Microsoft Surface
The new Surface range from Microsoft has been created with the professional in mind. These innovative devices empower workers to achieve more. The models are versatile and enable people to work, create and collaborate in new ways. Built on Windows 10 software, the range gives you reliable and familiar features plus enterprise grade security.

Surface Laptop 3. More power to fuel your ideas
Connect and create with Surface Pro 7
The classic device in the range, this ultra-light and versatile 2-in-1 adapts to the way you work. Delivering faster performance with the latest 10th Gen Intel® Core™ processors, this laptop helps you get more done. Transform Surface Pro 7 from tablet to laptop with the innovative built-in Kickstand and removable Surface Signature Type Cover2.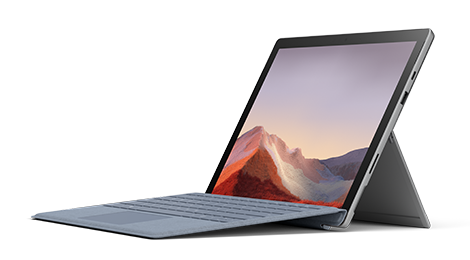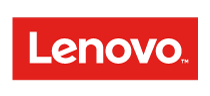 Go further with Lenovo
Lenovo create devices with innovation at the core of everything. Devices are built to promote productivity and set a standard for business computing.
Extreme possibilities with ThinkPad X1 Extreme
Less is more with ThinkCentre M90n Nano
Despite being smaller than an old VHS cassette, this device delivers the same powerful performance as a regular desktop computer, and yet uses less energy. Not only does it give you a boost in productivity, it also frees up extra desk space. It can be deployed almost anywhere with just a single cable along with supporting USB-C docking for more flexibility.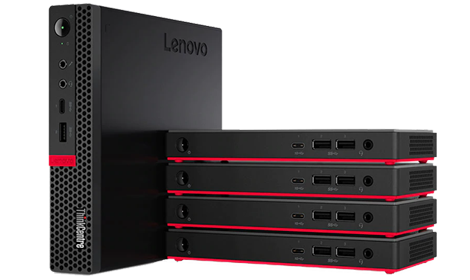 Let's talk processors

Get work done with effortless speed using AMD processors
Getting the right processor can make a huge difference to your device choice, it's so much more than just speed and performance. AMD work with HP, Microsoft Surface and Lenovo to bring you high quality devices.

AMD processors offer high quality performance along with a range of security features to keep your business data safe. Each chip is built to address threats and continually works to improve the security ecosystem.
Why choose AMD?
Competitive performance
Up to 2X faster speeds than a 2yr PC or older5
Up to 10% faster performance vs Intel6
Built in security features
AMD memory encryption available as standard
Supports Windows 10 security features
Ryzen™ PRO processors
Productive. Protective. Professional.
AMD Ryzen™ PRO processors provide your business with exceptional performance for every task. Avoid unresponsive applications and having to close background applications just to get work done. With AMD Ryzen™ PRO you can seamlessly multitask across your critical systems, making you more productive in your day to day tasks. Protect your business with an integrated set of robust security features built as part of every processor in the PRO series.

Be on guard, on task and on the go with AMD Ryzen™ PRO
Shop now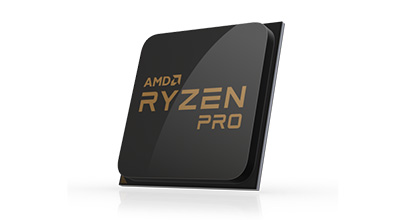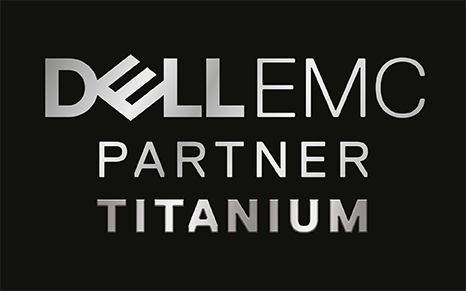 Get to work faster with Dell
Dell are committed to transforming businesses, shaping the future of innovation and developing technologies to drive improvement. The Dell Latitude range includes devices for every style of business and worker; they're built to stand out and still deliver powerful performance.
Dell Latitude 7400 giving you the power you need to work at full speed
Dell Latitude 7400 2-in-1 gives you the tools you need to be productive, supporting four different viewing modes. You can quickly take notes and access your work with the touch of a pen. Never compromise on power or performance with up to 26 hours of battery life9, and plenty of ports for accessories.

Introducing Dell ExpressSign-in, the worlds' first PC proximity sensor10 enabled by Intel® Context Sensing Technology. The sensor detects your presence and automatically wakes your system. Coupled with the infrared camera and Windows Help, instantly log into your systems without lifting a finger. Getting to work is faster than ever.
Shop now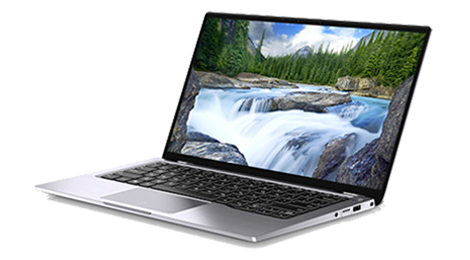 MacBook Pro. A powerful business partner.
The newest notebook from Apple is the ultimate tool for people who demand more from their technology. The MacBook Pro gives working professionals a device that does it all. With an immersive 16-inch Retina display, super-fast processors, next-generation graphics, a new Magic Keyboard and massive storage, you can rely on the MacBook Pro to see you through the day.
Freedom to work from anywhere
The MacBook Pro has a huge 8GB of SSD storage meaning you can take everything you need to work on projects with you, wherever you go. Enjoy the freedom to work from anywhere without being tethered to external storage systems.
Shop now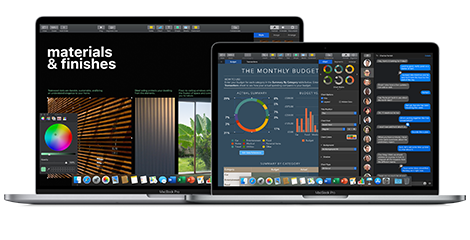 Manage your mobile estate with Samsung Galaxy Enterprise Edition
The best of Samsung, packaged for business.
Mobile management made easy with a complete suite of mobile technology and services designed to give you more – more choice, more control, and more protection. It's now easier than ever to configure, update, deploy and run your mobile technology across your entire business. With Samsung you can make sure your people are always connected with reliable technology.
With Galaxy Enterprise Edition, you get a choice of industry-leading mobile devices with enhanced support levels and Knox management tools, giving you greater control over software and security updates. All the devices come with an extended product lifecycle and Samsung's enterprise specialists are on hand to give you and your users expert advice.

Browse the range of Samsung Enterprise Edition devices
Shop now
Don't forget about accessories

Get the power you need to stay productive on the road
Make sure you don't get caught out without power when there isn't a plug nearby. Griffin's range of charging devices keep you powered no matter what.
Stay powered with the Reserve power bank
This portable power bank gives you power when you need it most, with essential battery recharge for your smartphone, wearables or tablet. It easily fits into your on-the-go lifestyle and when it runs low itself, simply recharge using the micro-USB cable.
Wireless Charging Pad: No cords, plugs, or fuss
Having devices that are fully charged is a top priority when you're on the move. Griffin's Wireless Charging Pad is a great addition to any desk, charging your devices there and then. Simply place the device on top of the pad and the built-in indicator light lets you know you're good to go. Compatible with both Samsung and Apple devices.
Always be connected with C2G
Make sure all your devices are connected and working to full capacity with C2G. They have a cable for everything in their vast range. From ethernet to HDMI, USB-C to display, you'll find everything you need to stay up and running with C2G.
Shop the range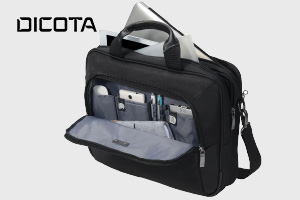 Dicota ECO Series: Made from recycled plastic bottles
Corporate Social Responsibility sees businesses taking responsibility for protecting the environment. Dicota's ECO carrying solutions are made with up to 16 recycled plastic bottles per bag. Offering protection for devices and comfort for everyday use.
Shop the range
Stay productive with Kingston
Dramatically improve your systems with a Kingston SSD. Replacing old, worn out hard drives with a Kingston solid-state drive can increase the performance and responsiveness of your existing systems.
Shop the range
Up to 11.5 hours of battery life based on typical Surface device usage. Testing conducted by Microsoft in September 2019 using preproduction software and preproduction 13.5" Intel® Core™ i5, 256 GB, 8 GB RAM device. Battery life varies significantly with settings, usage and other factors. See surface.com.
Available colours for accessories, Type Cover (sold separately) and Surface Pro 7 may vary by market and configuration.
Based on testing with MobileMark 2014. Battery life varies significantly with settings, usage, and other factors.
Rapid Charge requires 135W AC adapter.
Testing conducted by AMD Performance Labs as of January 10, 2019 | Cinebench nT used to measure CPU Multi Thread Performance. Performance presented in i7-7600U | (HP EliteBook 840 G4) (100%) vs Ryzen 7 PRO 3700U scored a 688.4775, i7-8650U | (HP EliteBook 840r G4) scored a 593.24 while the i7-7600U (HP EliteBook 840 G4) scored a 349.885 for a comparison of 688.4775/349.885=1.97 and 593.24/349.885=1.70 respectively. | PCMark 10 used to measure System Performance. Performance presented in i7-7600U (HP EliteBook 840 G4) (100%) vs Ryzen 7 PRO 3700U scored a 4075.5, i7-8650U | (HP EliteBook 840r G4) scored a 4063.75 while the i7-7600U (HP EliteBook 840 G4) scored a 3688 for a comparison of 4075.5/3688=1.11 and 4063.75/3688=1.10 respectively. | 3DMark 11 Performance used to measure Graphics Performance. Performance presented in i7-7600U (HP EliteBook 840 G4) (100%) vs Ryzen 7 PRO 3700U scored a 4432.25, i7-8650U | (HP EliteBook 840r G4) scored a 2153 while the i7-7600U (HP EliteBook 840 G4) scored a 1919 for a comparison of 4432.25/1919=2.31 and 2153/1919=1.12 respectively. | System Configurations: AMD Ryzen™ 7 PRO 3700U, 2x4GB DDR4, Radeon™ Vega 10 Graphics (driver 25.20.14102.16), Samsung 850 Pro SSD, Windows® 10 Pro x64 | Intel i7-8650U, 2x4GB DDR4, Intel UHD 620 Graphics (driver 23.20.16.4973), Samsung 850 Pro SSD, Windows® 10 Pro x64 Intel i7-7600U, 2x4GB DDR4, Intel HD 620 Graphics (driver 23.20.16.5018), Samsung 850 Pro SSD, Windows® 10 Pro x64 | PCMark and 3DMark are registered trademarks of Futuremark Corporation. PC manufacturers may vary configurations yielding different results. All scores in are an average of 3 runs with the same settings. Performance may vary based on use of latest drivers. PP-8
For general business laptops and desktops, the AMD Transparent Secure Memory Encryption feature is included in AMD PRO processors. PP-3
Testing by AMD Performance labs as of February 21, 2017. PC manufacturers may vary configurations yielding different results. Performance may vary with drivers versions. FX 8300: AMD reference motherboard, 8GB dual channel DDR3-1600, AMD Radeon™ R9 290X GPU, Radeon™ Software 16.101.0.0, Windows 10 x64 (build 10586) A12-9800: AMD reference motherboard, 8GB dual channel DDR4-2400, AMD Radeon™ R7 Series graphics, Radeon™ Software 16.101.0.0, Windows 10 x64 (build 10586) Ryzen™ 7 1700: AMD reference motherboard, 8GB dual channel DDR4-2400, NVIDIA GeForce GTX 1070 6GB, GPU driver 21.21.13.7633, Windows 10 x64 (build 10586). Perf/W based on Cinebench R15 nT score divided by TDP of the AMD Ryzen™ 7 1700, AMD FX™ 8300 and AMD A12-9800 processors. Perf/W as Cinebench R15 nT scores/TDP: FX 8300 = 522/95W = 5.49; A12-9800 = 331/65W = 5.09; Ryzen 7 1700 = 1410/65W = 21.69. Relative power efficiency: 21.69/5.49 = 3.95x or 295% more and 21.69/5.09 = 4.26x or 326% more perf/W. RVM-15
On a Lenovo Thinkpad T495s notebooks with Ryzen™ PRO 3700U Processor. Battery life estimate is provided for informational purposes only, and is based on OEM testing not independently verified by AMD.
Configured with Intel i5-8265U, 8GB RAM, 128GB PCIe SSD, WLAN, FHD Touch, and 78 hr battery.
Based on Dell's own internal analysis, November 2018.
---