Windows 10 Pro means business.
Acer Offers and Promotions
A wide range of upgrade reward offers from Acer

Business Direct offer a wide range of offers and promotions. Browse the products below and find the deal for you.
Learn more about how it works here.
Laptops
Desktop PCs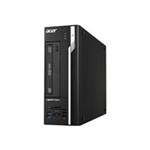 Monitors
How It Works
Purchase any qualifying Acer product from us before 30th June 2019 and claim your upgrade rewards from Acer.
BT
BT's partnership with Acer means that you get the very best deals on computing equipment and solutions. Browse our full range today.
View things you need to know
The specific Acer product you choose will determine the promotions you receive.
For full Terms and Conditions on the upgrade rewards offer visit Acer.