Welcome to BT Business Direct
BT Business Direct is a one-stop-shop for all your business' computing, networking and ICT support needs. You can choose to buy online via our website, where you'll find over 20,000 hardware and software products from the world's leading IT vendors; or you can talk to one of our IT Specialists.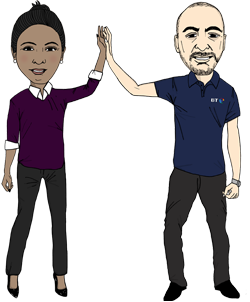 As one of the world's leading communications providers and services companies, we can supply, install and maintain everything for your IT needs - from communications infrastructure, right down to consumables for your printer - with everything in between! Whatever the size of your project, we will provide the best support available, with access to over 20,000 IT products.
In addition to our extensive portfolio of hardware and software, we can offer a wide range of IT services such as hardware configuration, installation and deployment, software licensing, network & data installations, and even secure hardware disposal.
And the result? Quite simply we're able to offer a more complete "end-to-end" service, combining our 20,000+ product portfolio with BT's entire range of business ICT services.
Our website offers:
Comprehensive enhanced product information
The latest cashback offers and promotions.
Full online ordering, order tracking and automated returns handling
A range of delivery options to suit your requirements
A huge range of over 20,000 products from the world's leading names in computing, networking, software & services such as Apple, HP, Microsoft, Cisco and of course BT!
Credit accounts & flexible payment options - Buy securely online with a credit, debit or Procurement Card; or set up a credit account and we'll invoice you. We can also offer competitive tax efficient rates on leasing your newly acquired IT equipment. Click here to download our Credit Account application.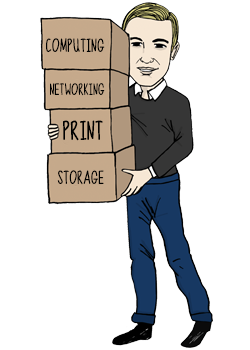 Once your spending reaches a certain level, your account will be 'upgraded' and you will be allocated a dedicated account manager and given preferential pricing.
An Account Manager will act as your single point of contact to manage all the elements of your account, ensuring you get the most out of buying from BT Business Direct.
Your account manager will also be able to draw on the expertise of our team of specialists to give you help and advice on a wide variety of IT solutions. We have specialists dedicated to:
Software licensing
Unified Comms
Servers
Storage
Networking
Our IT specialist team, which includes dedicated public sector and education specialists, can bring significant benefits to your business or organisation such as:
A full account service to take the strain out of buying IT
Advice on specialist subjects such as software licensing, server configuration or virtualisation
End-to-end management of solutions - we'll bring together the hardware, services, skills and aftercare you need to deliver your IT projects on time and on budget
Support from our Account Managers who've been trained directly by vendors such as BT, HP, Apple, Dell, Toshiba, Epson, Microsoft and Fujitsu to provide help and advice on selecting the right product or service for your needs
Access to "special bid" pricing for larger deals
Special pricing for bulk purchases
Tailored payment options
Quality management
Dealing with BT Business Direct means you're dealing with a company whose internal processes and procedures measure up to the stringent standards expected by ISO 9001:2008