Samsung Interactive Displays for Education
Powerful and uniquely flexible displays that enhance classroom collaboration, inspire students and support positive learning outcomes.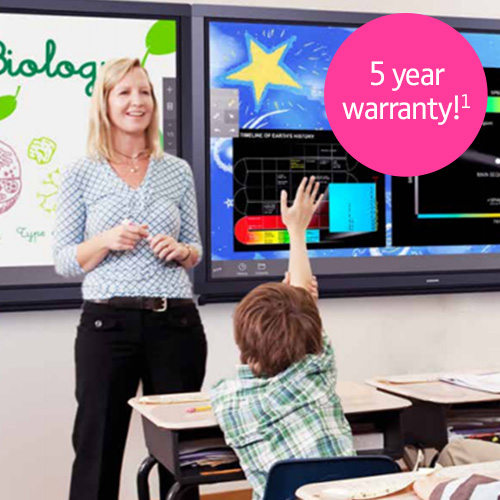 Make lessons more engaging and interactive with Samsung's touch-screen interactive displays. Browse the web, show resources, share ideas, and engage with your students whilst delivering lessons. The displays come pre-installed with Airscreen, a software which lets you connect and control up to four Windows devices – allowing students to showcase their work, whilst teachers can annotate, comment, and correct directly from the whiteboard. These immersive displays provide teachers with everything they need to transform a static lesson into an engaging and connected learning environment.
View our full range of Samsung interactive displays

❭