Support your students at every stage
Are you ready for a refresh? Your equipment needs to support your strategy
Have you organised your ICT upgrades and technology refreshes?
Thinking of implementing a 1:1 device programme for your students? Planning on making your classrooms more interactive and collaborative? Or just need to upgrade your infrastructure in order to support you existing tech? Whatever your requirement, we're here to take the stress out of planning your technology refresh.
---
Ageing technology could be affecting the progress of your school
At Business Direct, we can help you with any part of your refresh and offer entire end-to-end solutions. We, and our world leading partners, are the perfect people to work closely with you on your tech refresh projects. How far in advance do you plan out your IT strategy? Our Education team understand that no school, college or university is the same, we want to help guide you through the products and solutions that are best suited to your needs and your budget. We don't just sell hardware and software; we offer great support services too. Our friendly, expert advice is free and we're happy to discuss your refresh plans with you in detail.

Read on to find out how we can help you make the right IT choices in order to improve your learning environment.
---
It's all in the planning
When you're adding new tech, it's important to plan the deployment and implementation properly. If you don't have an idea of what you want to achieve, you'll find it more difficult to achieve your goals – as the Knoster model below shows.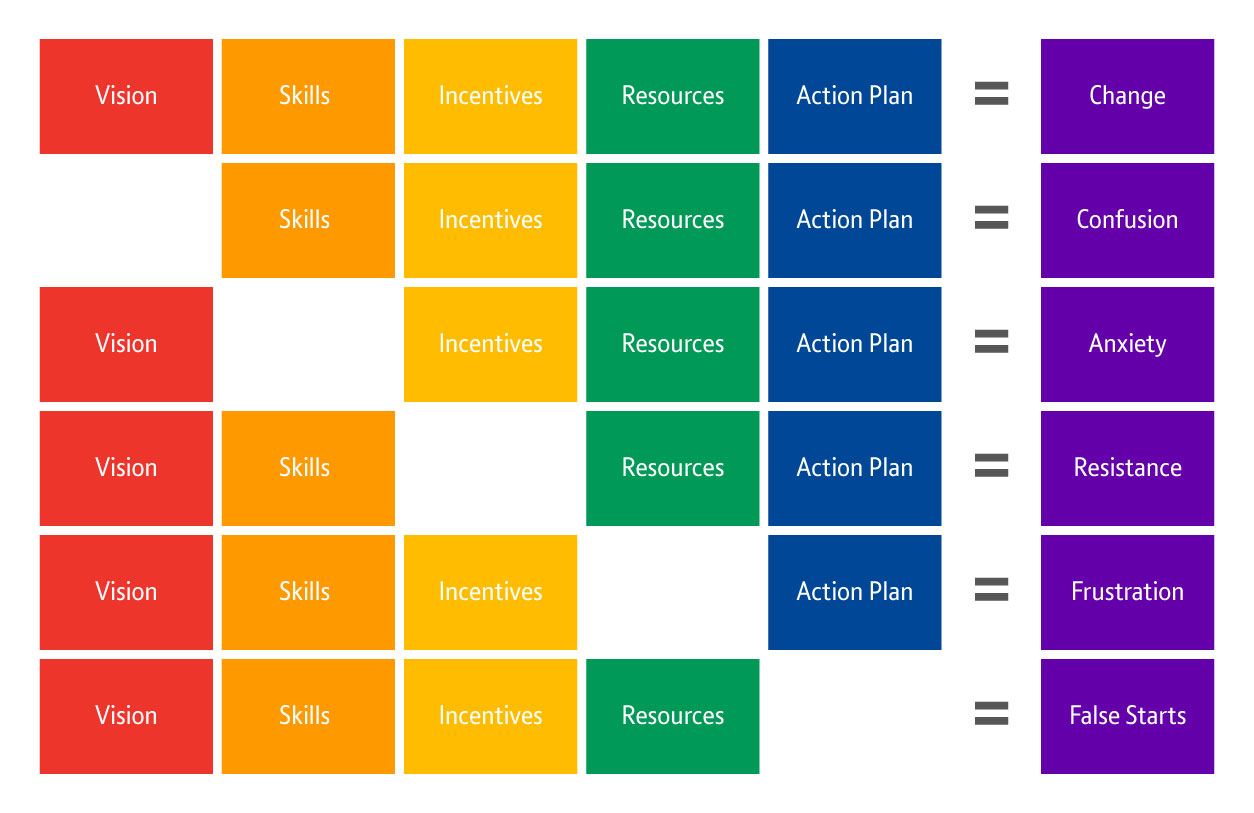 As well as ensuring that you have a clear plan and defined goals for your school's IT strategy, you need to ensure that you're including your staff in the plan. Your teachers are the ones who'll be using technology across your learning environment so they're the key to effective change and the enhanced outcomes that can come from the introduction of technology.

To get the most from your technology, you need to combine the pedagogical and content knowledge your teachers already possess with the technological knowledge we can help provide.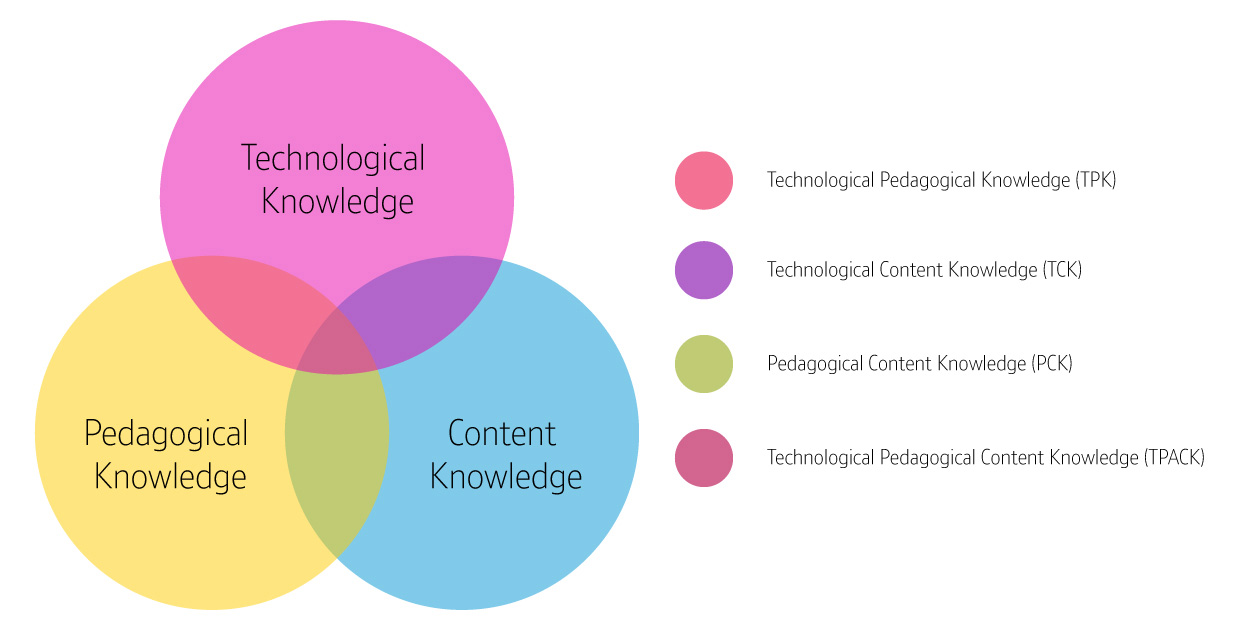 Once your teachers are combining their inherent teaching skill (PCK) with the technological knowledge they can gain through effective training (TPACK), you'll provide them with the best tools possible to truly transform learning for their students. Business Direct can help you provide interesting, useful and effective training to your teachers so they get the most from the tech you introduce.

At Business Direct, we don't just want to sell you IT hardware and software, we want to help you use it to its full potential. For technology to be used in transformational learning, teachers need to feel confident enough to use their IT to redefine how they can teach, not just use tech as a substitution for traditional learning tools.
---
Computing
In a post-PC suite school, where will your next computer and device refresh take you?
Is it time for new PCs? If you're planning to update your computer suites, classroom trollies laptops and tablets, maybe it's time to plan something bigger. Rather than just updating your old laptops for new, maybe you need to consider what you're doing with your tech and what you want to do with it. Whether you should change to tablets or 2-in-1s, move to Windows 10 devices or you want to change operating systems, we can help you make your changes. Maybe it's time to invest in 1:1 devices? They'll enable students to take control of their learning, helping them to develop their own techniques to learn, understand and retain information.

Find out more about why we recommend Windows 10 for education. From new education-specific features, to the way it interlocks with Office 365, to the security benefits it provides, Windows 10 is the best Windows yet for education.

Or if you're an Apple advocate, discover how we can help you do more with your Apple investment. We can help you create an Apple education eco-system built on Apple operating systems.
Empower your students with 1:1 devices, without impacting your budget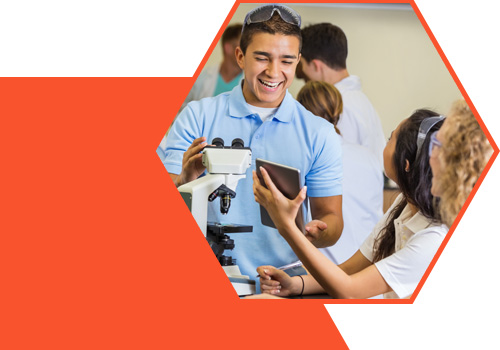 We know that not all academic organisations have the funds to put a device into the hands of every student – that's why we offer ComputAbility. ComputAbility is our hassle free, parent partnership programme for 1:1 computing devices delivered by our finance partners. It involves the parents of your students agreeing to pay 'bite-sized' monthly payments in order to fund the technology their children need to enhance their learning, both in school and at home.1

We recommend...
Microsoft
Create a collaborative learning environment that's mobile and secure with Microsoft. Make lessons more dynamic. Your school needs more than just a device or a service; your students deserve a complete solution. Transform learning with a wide range of education specific applications to enhance the way your students learn. Use Office 365 and Windows 10 together to open up a whole new platform for learning. Windows 10 presents the perfect way for your students to move across devices seamlessly. It'll help them to collaborate, communicate and demonstrate flexibility in their work so they can thrive and achieve their goals. You can deliver a personalised experience with Windows 10 that adapts to the way your students' learn and the way your educators communicate - touch, type or write.
Learn more
---
HP
Built for schools, optimised for mobility, and designed for learning and toughened to endure the school day. Expand education beyond the classroom and enable 1:1 learning with HP Education Editions. With their flexible connectivity and adaptability, your campus can be a hub of independent learning and creativity. The HP EEs have been designed to withstand their fair share of bumps, drops and scrapes in the classroom. With their rounded edges and toughened rubberised casings, EEs are perfect devices to adopt for a 1:1 device strategy without fear of breakages. Foster creativity and independent learning in the classroom. The HP Education Editions enable your students to make learning their own. Your students can discover how they learn best with the innovative touch, pen and voice controlled interfaces.
Learn more
Microsoft Surface
Computer literacy isn't about how to edit a type-face in Word. It's about enabling your students to become more efficient in their learning. Empower your students with Surface. Help them to develop their own techniques to learn, understand and retain information. Call one of our team to pre-order your Surface Laptop today, or...
Learn more
Lenovo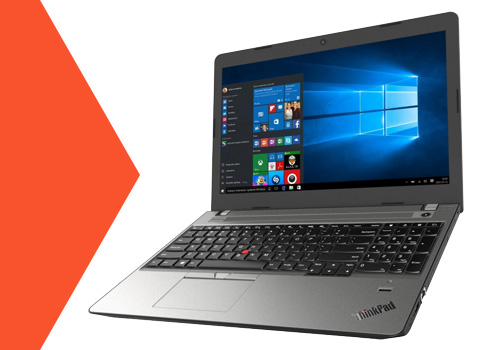 Lenovo PCs are in the hands of millions of students and teachers around the world. They're changing the way students learn, and the way educators teach. The combination of Lenovo devices and Windows 10, helps you to build a collaborative learning ecosystem that's easy to manage and measure.
Learn more
Dell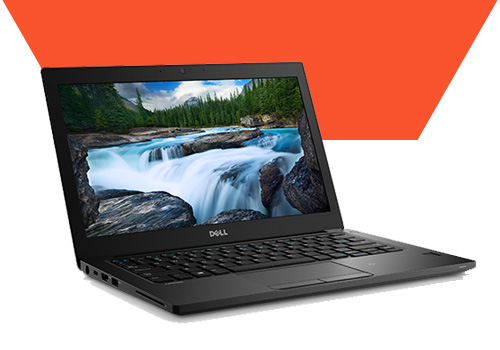 Embrace student led learning with the new Latitude range from Dell EMC. The new Latitudes are built with advanced applications for modern learning and best-in-class durability. With over 10 hours of battery life, these trusty PCs get kids through even the longest of school days. For Information on customising this product, please speak to your Education IT Specialist 0870 429 3020
Windows 10 Edu Device Finder
Find the perfect Windows 10 device for your students in seconds. Let us help you narrow down the choices available. From their new inking technology, to creating the optimum tools for collaboration, Windows 10 is the all on one platform that your students will never outgrow.
Schools use Chromebooks because they're easy to deploy, manage, track and because they keep data secure.
Acer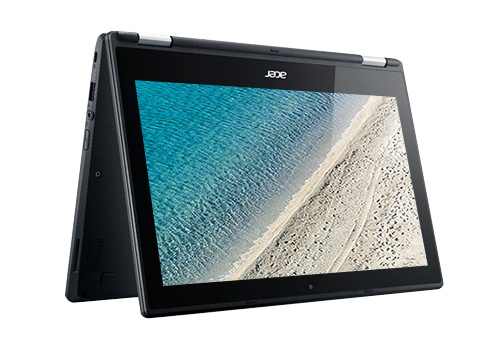 With a long battery life, a start up speed of seconds and a fanless design, Acer Chromebooks are great choice for any learning environment. Invest in a reliable, powerful and quiet device for student learning.
Shop now
Asus
Designed to handle intense usage both inside and outside of the classroom. Asus performs stringent testing to ensure function without disruption from an accidental drop, twist or spill.
Shop now
---
Audio Visual Installation
Create a collaborative classroom.
The use of audio visual solutions can help bring your learning environment to life and engage your pupils. However, installations take time and if you want to have your new tech in place for the new school year, you should be planning now. Delivering professional audio visual installations is one of our key strengths. From the installation of a single projector or whiteboard to a full media suite, Business Direct can help. Whether it's a large multi-site roll-out across your whole campus, or a single set-up, we can provide you with an excellent level of service:
Expert planning
Professional installation
Quick and convenient setup
We recommend...
iiyama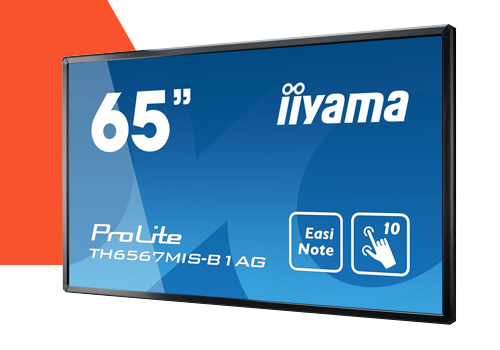 iiyama has designed a range of large format touch displays with education in mind. With long-lasting durability, metal bezel and 4mm thick glass. The accuracy of the infrared touch technology and lack of software restrictions means you can combine iiyama's great quality screens with your choice of education specific software.
Learn more
Epson (AV)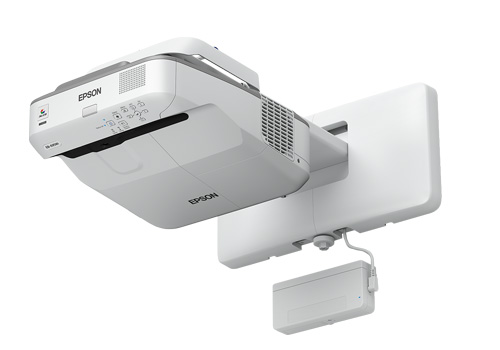 Epson provide quality products with low maintenance costs so, you can spend money on what's important- investing in more tools to help improve learning. Make your lessons more engaging and encourage students to learn and interact together.
Shop now
Phillips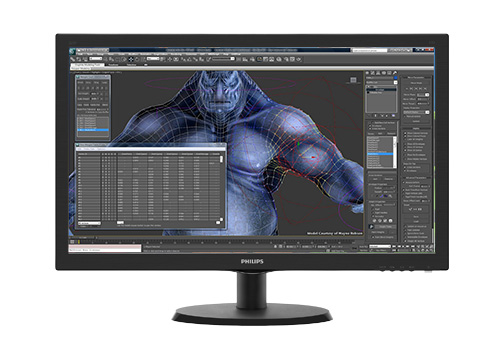 Philips monitors are designed to reduce the environmental impact of their displays throughout their lifecycle, from manufacturing to disposal. It does this without compromising on the delivery of brilliant, colourful images.
Shop now
Collaborate and Educate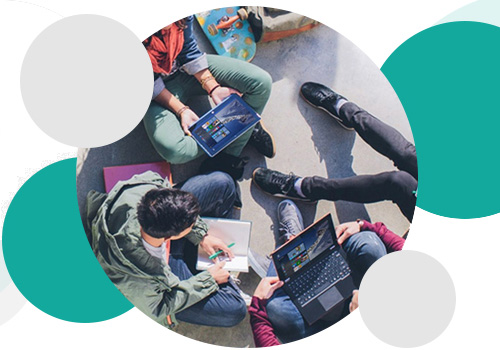 Develop a collaborative culture where your students can share, support, learn, and explore together.
Want to know more about collaboration in the classroom? Visit our collaborate page.
Learn more
---
Infrastructure
Ensure your infrastructure supports and keeps secure any of your current or new IT
Networks can become unstable and the safety of your devices compromised if you don't have the right infrastructure to support them. If you've recently upgraded, or increased the amount of devices you use, it's likely that you'll need to upgrade your networking solutions to deal with the growing need for secure Wi-Fi access. This is particularly important if you have recently implemented or are planning to implement a BYOD/1:1/ComputAbility programme. You'll need a reliable and scalable network throughout, in order to support more devices and provide students with the ability to safely access their work - regardless of the device students and staff are working on.
Reasons you may need to upgrade your infrastructure:
You've invested in new devices but they are really slow when
trying to access the internet
Your campus is growing, therefore so must your wireless environment
You've implemented a BYOD scheme and need to make sure the devices are secure when being brought in from home
We recommend...
Aruba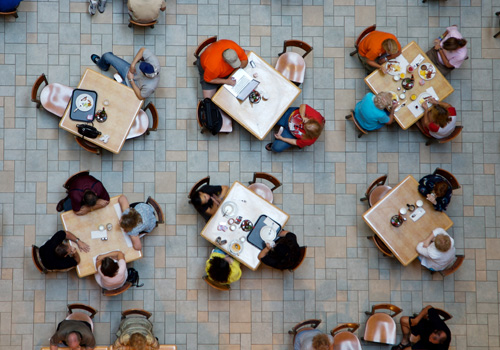 Get powerful and simplified network management at your fingertips. Through a centralised and intuitive user interface, AirWave proactively monitors the health and performance of all things connected, giving your IT team the necessary insight to support your learning environment.
Shop now
Cisco Meraki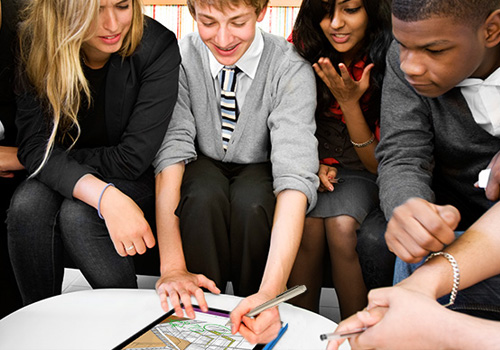 Cisco Meraki's cloud-managed IT solutions can be configured and monitored remotely using an intuitive browser interface. No need for extra on-premise hardware, and its easier to manage. Perfect for academic organisations who need scalable, reliable, secure networks.
Learn more
Draytek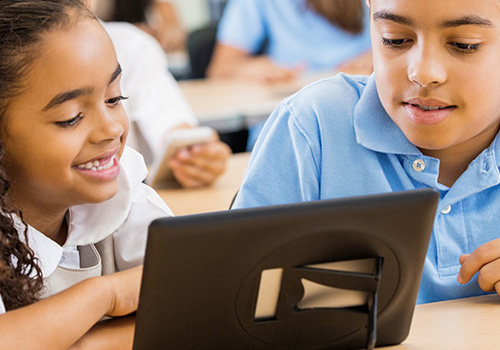 Managed wireless systems from DrayTek focus on mobility, simplicity and cost effectiveness, build the solution that you need today and that's scalable for the future.
Learn more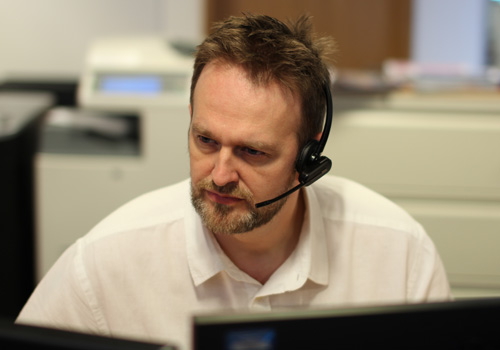 Our Education IT Specialists can work with you and our Technology Specialist Resource team to create the perfect, bespoke infrastructure plan for your academic environment.
---
Print and Scan solutions
Create exciting print and scan solutions across your learning environment.
From reducing total cost of ownership (TCO) and thinking greener, to improving staff productivity and increasing student engagement with classroom materials, we can help. Create exciting print and scan solutions across your learning environment that will help you meet the demands of your dynamic academic environment.
We recommend:
HP Inc
Power your students' productivity with printers that deliver affordable colour, maximum uptime, and strong security. HP PageWide printers are faster, more energy-efficient, more productive, and more affordable than previous models. This new technology has improved performance in every way, increasing productivity and efficiency in schools.
Learn more
Xerox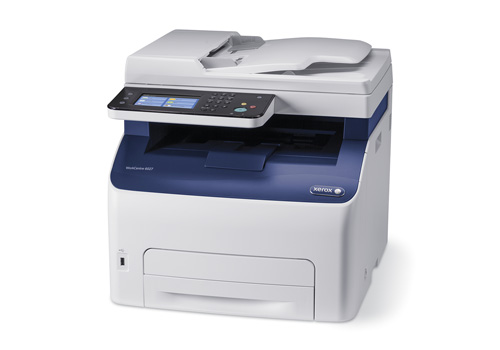 Xerox colour correction technology ensure a result that matches your expectations with PANTONE® colour approved solid-colour simulations. Make your print communications stand out and grab attention with Xerox's exclusive EA Toner produces superior images with text that's sharp and clear.
Shop now
Canon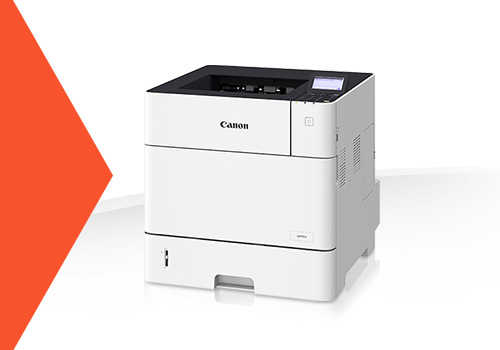 The powerful combination of speed, quality and reliability of Canon printers enables your teachers and students to access and share learning resources easily, through smart cloud and mobile connectivity. Be greener with automatic double-sided printing, auto power and recyclable toner cartridges.
Shop now
Epson (Print)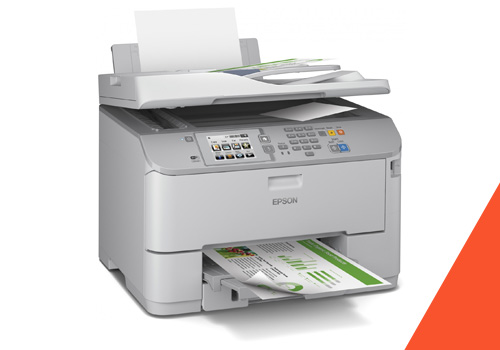 Epson provide quality products with low maintenance costs and affordable to run with cost-effective consumables. Epson printers are built to last and easy to run for consistently great results. With non-stop reliability, Epson products won't let you down in the middle of print job or a lesson..
Shop now
Use our handy Ink and Toner finder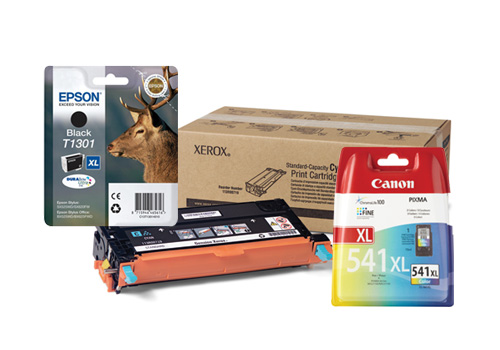 We recommend originals over compatibles. To ensure the smooth running of your machine, for longer, buy the ink and toner that was designed specifically for it. When you're not sure what you need, use our ink and toner finder to easily match the right ink to the printers across your estate.
Learn more
---
Accessories and additional support
Maximise the value of your investment
Complete your tech eco-system and accessorise in style. We know the last thing you and your school administrators want to do is waste time sorting IT problems. At BT, we offer warranties, insurances and break/fix maintenance. We'll swiftly deal with issues arising from loss, damage or rare technical faults.
We can help you with:
Plantronics
Open up a world of communication possibilities for students of all ages with Plantronics. Technology has enabled us to modernise the classroom, become more connected and expand the ways students learn.
Learn more
Kensington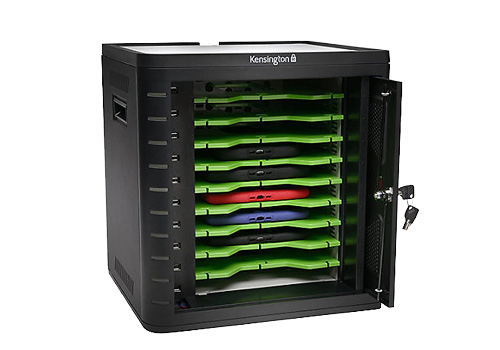 Accessorise your PCs and devices with Kensington. From keyboards and mice, to security cables and charging units, to bags and cases and even laser presenters, Kensington has fantastic solutions for your academic institution.
Shop now
Microsoft Accessories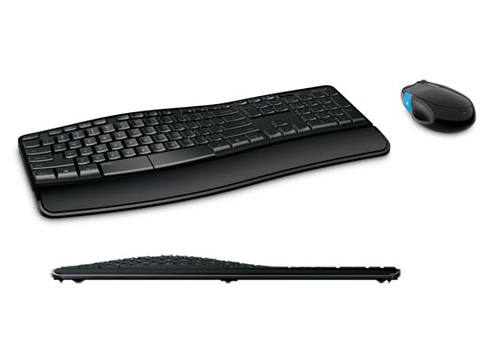 Get desktop and mobile accessory solutions from Microsoft. The ergonomic keyboards and mice in the sculpt range are designed for comfort, even over long use periods. And Microsoft have extended their ergonomic designs to their mobile accessory range too.
Shop now
Get the conversation started
Contact our Education IT Specialists for free, no obligation advice:

0370 429 3020
btbd.publicsector@bt.com

Or complete the form below and we'll call you back
Thank you, your form has been submitted successfully
Sorry, there is an issue with your form submission
Please see the below errors
Sorry, this form has failed to submit
---
View things you need to know
One device per student, all orders are subject to school sign off prior to delivery. The ComputAbility programme is delivered by Freedom Tech Ltd, a technology finance company that works with organisations to provide them with innovative solutions to engage and empower their tenants. Freedom Tech is not a BT plc company nor affiliated to BT plc and BT plc is not the provider of the Tech4Tenants programme. Before rolling out a ComputAbility programme, you agree that you have relied on your own assessment in determining the suitability of the ComputAbility programme for your organisation. ComputAbility programmes are subject to the organisation passing Freedom Tech Limited's credit criteria. All equipment is supplied by BT Business Direct and their standard terms of business apply. All quotations are subject to credit and insurance approval via Freedom Tech and delivery of equipment is subject to agreeing to BT Business Direct Limited standard terms of sale found at www.businessdirect.bt.com/help/policies/bt-business-direct-conditions-of-sale.