Enabling e-learning for students of all ages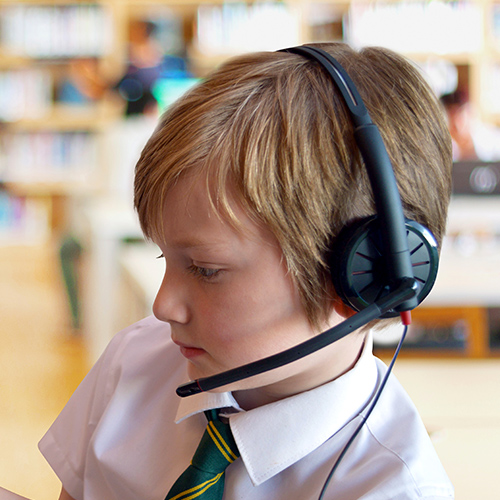 Critical to the success of e-learning is ensuring that students are as immersed in the lesson as they would be in a traditional lesson. To facilitate this it's vital that they're equipped with products that enhance their experience.
Whatever type of e-learning you're embracing, a Plantronics headset can make the experience more immersive.
We have a range of corded entry level headsets that offer noise cancelling features like the Plantronics Blackwire series. We think they're perfect for individual and collaborative learning.
The Plantronics Blackwire USB headsets are simple-to-use, easy to deploy and are a durable entry-level option. They all fold flat for easy storage and come with a 2 year warranty as standard.
More Info

❭