X
For the full experience, view on desktop!

iiyama
Show, tell, present and let the whole class participate
An ideal solution for enhancing learning environments
iiyama offer Large Format Touch Displays in a range of different sizes from 32" to 70". Each display is designed for pure simplicity with teaching in mind, yet delivering exceptional image quality and superior touch screen performance. The built in Android OS with Easinote software enables you to annotate and present in front of the class, without the need for a PC2.
Picture performance
A picture is worth a thousand words. Professional high-end panels deliver supreme, rich colour clarity for the perfect picture performance, and they are made for long time use.
Anti-glare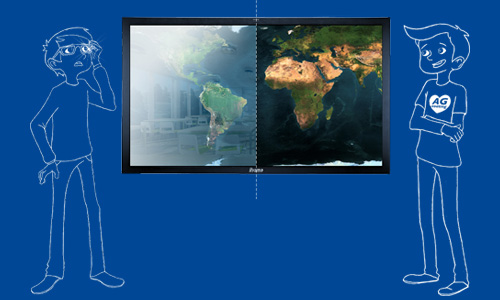 Protect your students' eyes with anti-glare coating which absorbs the ambient light and ensures image clarity at all angles. The AG coating also gives a smooth, fluid touch – important for handwriting/annotation exercises.
Wide viewing angles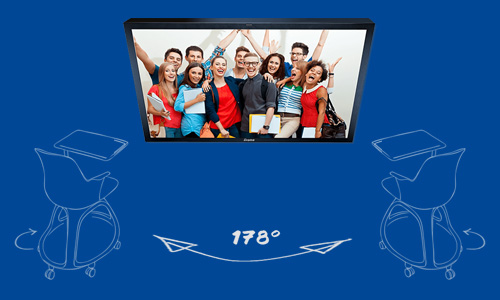 Ideal for classrooms and lecture theatre environments, ensuring all students can see the display clearly no matter where they are sat.
Perfect match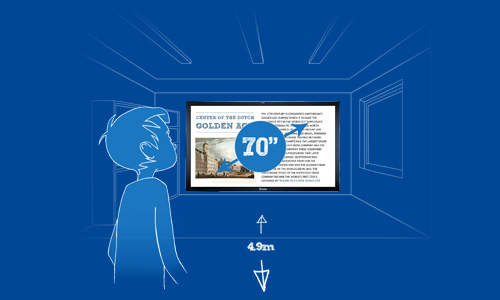 A wide variety of screen sizes and viewing distances available to suit the smallest or largest of learning environments.
Software
Work perfectly with most common used classroom software like Smart, Gynzy, Promethean, Easiteach, Omnitapps, Open-Sankore etc. And if you are already using Windows 7 or 8, you can take advantage of ink tools to allow annotation over PowerPoint, Excel, Word, One Note etc.
Touch screen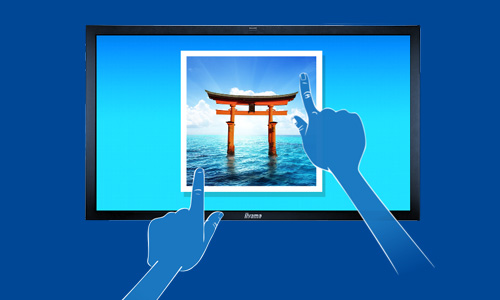 Infra-Red Touch technology guarantees accurate, smooth and stable interaction, with multiple touch points for easy collaboration between students.
Check out some of the interactive features iiyama touch screen can bring to the classroom
Key features
Available in 32"- 70"
Superb images viewable from anywhere in the classroom
No shadows or reductions in image performance to contend with
Vesa mount compatibility ensures an easy fit in any classroom
Anti-Glare coating absorbs ambient light and ensures image clarity at all angles
Solid and robust design capable of withstanding demanding classroom environments
Built in whiteboard software available
Exclusive 5 year warranty for schools and colleges1
More Info
Get the conversation started
Call us for free, no obligation advice
Contact our Education IT Specialists:
0870 429 3020
btbd.publicsector@bt.com
---
View things you need to know
Warranty: exclusive to any education customer, iiyama offer a full 5 year on site swap out warranty free of charge
Not available on all models.