Education Solutions from BT
Created to help you enhance learning outcomes

When you choose Business Direct, you choose a supplier that really understands your needs and those of your students. We can advise on the ideal products, services and solutions to meet the needs of your learning environment.

We work closely with our colleagues across BT to give you a complete set of tools for student success. Read more below or ask us for details.
Why BT in Education?
We listen
Our development work is driven by you. We make sure we understand the challenges you face.
We deliver
We use our expertise in design, planning, delivery and innovation to help your academic organisation excel.
We influence
We're working closely with the DfE to help shape education strategy for ICT. Our strategies are built around closing the skills gap in computer science.
We partner
We enjoy partnerships with the world's leading IT companies and learning communities. We're helping to develop products and services so students can thrive in today's ever-changing world.
We understand
BT is working hard to upskill the next generation with core S.T.E.M. knowledge to ensure that all British students are properly prepared for the challenges they'll face in the 21st century.
---
We understand and recognise the ICT skills gap for education
Having access to technology from an early age gives pupils the best chance of success
Technology is playing a key role in the classroom. It's even affecting Ofsted ratings
We understand there's ever tightening budgets, so investment in technology can often be a challenge
We believe we have a responsibility to prepare students to play their part in the global economy
We're passionate about helping students with special educational needs or disabilities to improve their capabilities using assistive technology
You can trust our service to reflect our values
Personal
You'll have a dedicated IT Specialist as your point of contact.

Our team have over 30 years' experience and the best part – they're real people.

Our people understand and care that you need the best service and solution, for the best price.
Simple
We're not going to confuse you with jargon.

We keep it simple so you know what you're getting and why.

You can benefit from our free, impartial advice. You'll know the solution we offer is the best one for you.
Brilliant
Whatever we do, we do it really well!

From our right first time approach, to our logistical excellence; you can feel confident we can deliver.

With specialists in networking, software, servers and storage – we can help you with IT solutions no matter your problem.
ComputAbility
Increase devices in your school via parental contribution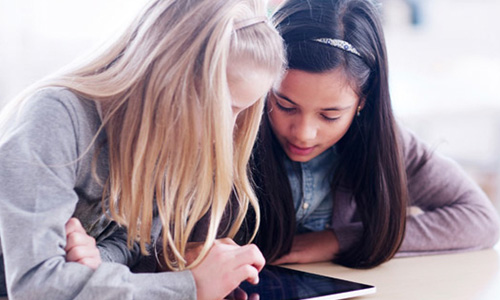 ComputAbility is our hassle-free, parent partnership programme for 1:1 computing devices.
Find out more

❭
TechPerks
Enable your staff to get the tech they need
TechPerks is our fully managed, end-to-end employee benefits programme.
Find out more

❭
Products and propositions for small, medium and large academic organisations
IT hardware, software and consumables
Over 100,000 products from world leading brands, visit www.businessdirect.bt.com
Flexible e-Procurement solutions
Tailored eProcurement website and punchout solutions are available.
Hardware configuration services
Asset tag, PDI, hardware build, PAT test, software image creation and deployment.
Maintenance and Support
1st, 2nd and 3rd line IT support so no matter the problem, we've got you covered.
Software licensing
Specialists selling Microsoft, Symantec, Adobe, McAfee, Citrix, VM-Ware and more.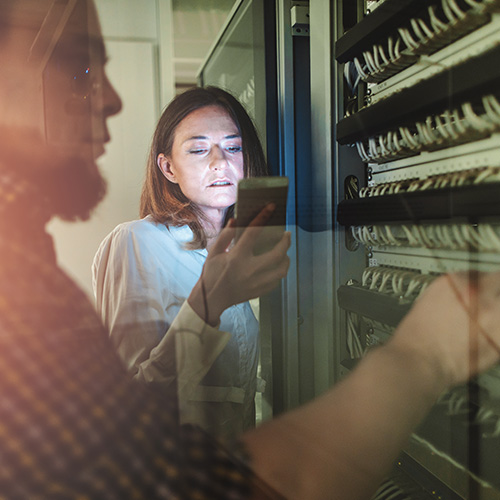 Structured cabling and wireless network installation
Structured cabling moves and changes, wireless network design and installation.
IT hardware disposal services
WEEE compliant, bespoke disposal solutions.
Consolidation, virtualisation and cloud
Server consolidation, server virtualisation, cloud computing and hosted solutions.
Data storage and backup solutions
Direct attached storage, NAS, SAN, data centre, back-up and recovery.
Hardware installation
At-desk installation, AV and IP CCTV installation, server configuration and installation too.
Find out more about our in-house specialists

❭
We provide end to end solutions for your whole infrastructure
Our Enterprise Business Team will work with our Education IT Specialists to create the best solution for you. Their specialist knowledge of networking, servers, storage and software will help you drive your IT strategy forward.

As an academic organisation, when you choose to work with BT you choose a supplier that really understands your school's requirements. At Business Direct, we have a dedicated team of friendly education-focused IT Specialists who work with locally-based education focussed BT Account Managers. We can advise you on the ideal products, services and solutions to meet the needs of your school, college or university.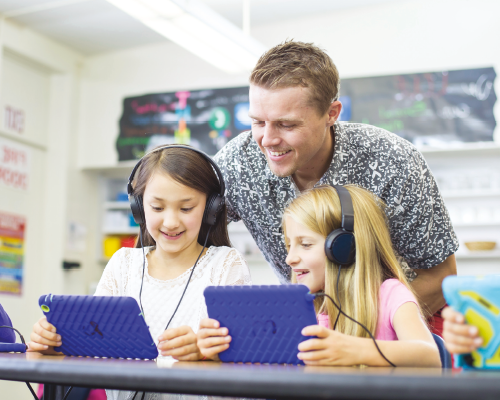 BT Local Business
Bringing technology products, services, expertise and local understanding to your doorstep
At BT Local Business, our specialist subject is education. 14,000 schools, colleges and universities are already using BT technology to enhance learning outcomes, improve efficiency and safeguard learners and staff. BT Local Businesses are a network of over 40 independent businesses backed by BT. They've been vetted and trained and they have direct access to a dedicated team of specialists within BT.
Find out more

❭
Volunteering in schools
You may know BT for calls and lines or Business Direct for IT hardware and software, but did you know we are also actively engaged in a number of programmes designed to improve educational outcomes for young people?
Tech Literacy
We're creating a culture of tech literacy in the UK
Our ambition is to help five million children get a better tech education by 2020
We want to inspire young people to move from being passive consumers to active creators of technology, and to embrace the role it can play in their lives
Embracing tech will help more young people become work ready
Learn more

❭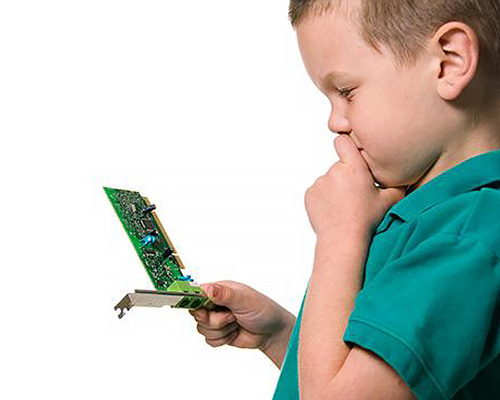 ---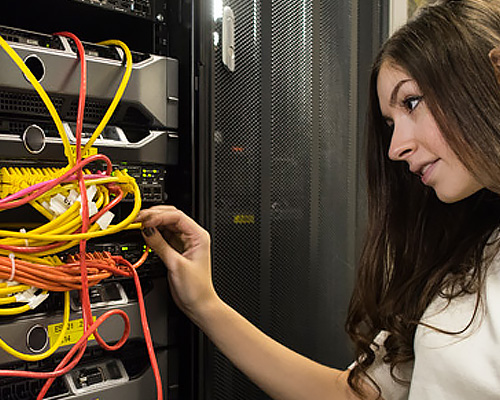 Are your students work ready?
We want to help young people succeed by providing them with skills to enhance their employability
Designed to help people who are preparing for employment, there's lots of ways that we at BT can help through our Work Ready programme
We'll show your students what it's like behind-the-scenes at BT, help them learn practical skills and make them more employable
Learn more

❭
Tech Factor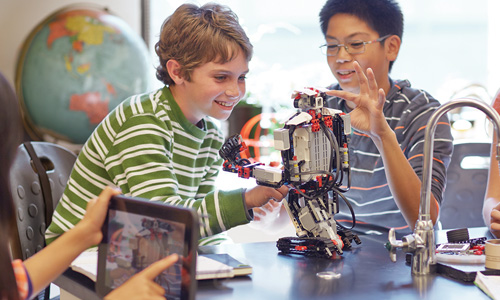 Our annual competition to help you invest in more technology for your learning environment. Every year BT Business Direct launch a video creation competition for KS1-4 with a top prize of £10,000. With runner-up prizes, some of which are sponsored by our world-class technology partners, this is another great opportunity to think about how we could help you invest in your IT.
Get thinking about your school or academies' entry now!
Learn more

❭
BT Young Scientist
BT has been the proud sponsor and organiser of the BT Young Scientist & Technology Exhibition for 15 years. The purpose of the competition is to encourage interest in science in primary and secondary schools. Entries are evaluated by judges and about one third of applicants are accepted to participate in the public exhibition. Students are allocated stands in an exhibition hall where they set up their projects for viewing by the public.
Competing projects are judged during the three days of exhibition, and prizes are awarded.
Learn more

❭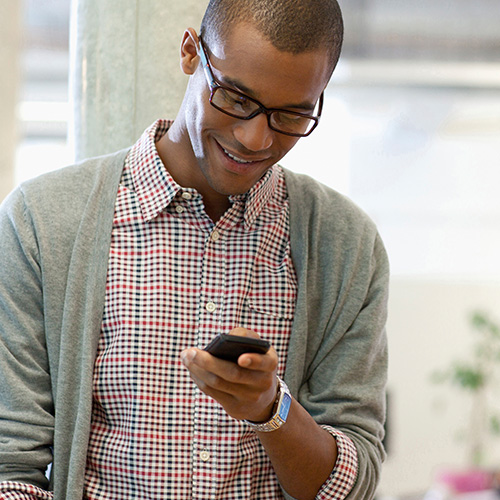 Work with Business Direct for all your IT education solutions
Work with IT hardware and software specialists
Get a dedicated account manager
Gain the opportunity to work across other divisions of BT to build an entire end-to-end solution
Enjoy excellent service and speedy turnarounds
Work with one of the biggest, most competitive IT resellers in the UK
Feel confident in the service we provide through IT solutions, pre-sales advice and project management
Get total peace of mind by working with a PCI-DSS certified organisation
Get the conversation started
Call us for free, no obligation advice
Contact our Education IT Specialists:
0870 429 3020
btbd.publicsector@bt.com