Collaborate and Educate
Develop a collaborative culture where your students can share, support, learn, and explore together
In the workplace of the future, more and more work will be multi-disciplinary and involve working collaboratively with colleagues. Teaching your students these skills now and throughout their school life will help them to stand out later from their peers.

By fostering collaborative skills in your students, you can help them to develop higher level thinking, leadership skills, and improve their oral communication. Working with their peers will teach your students how to listen to one another and respect each other's opinions. It will also help them to understand how different people can approach tasks in different ways. They'll learn how to give constructive feedback on each others work and ideas, and learn how to accept it in return. The ability to effectively work together as a group is a 21st century skill which is crucial to your student's higher education and their future career.
95% of people surveyed believe that the ability to collaborate is second only to problem solving skills1
91% of people surveyed believe that educators need to formally learn how to foster collaborative skills1
87% of people surveyed believe that learning how to collaborate should be included in education curricula1
79% of teachers surveyed agreed that digital tools encourage greater collaboration among students2


Digital collaboration tools can make learning more challenging, engaging and fun; encouraging more engagement from your students:

Microsoft
Enable your students to co-author and work together easily and in real time
Modern classroom collaboration with Office 365 for Education
With Microsoft Office 365 Education, teachers and students can find better ways to communicate and work with each other. It provides you with the tools you need to create a modern classroom environment, focusing on boosting productivity and enabling collaboration.
Individualise
learning
Bring students together in a collaborative space or give them individual support in private notebooks within Class Notebook
Engage in
new ways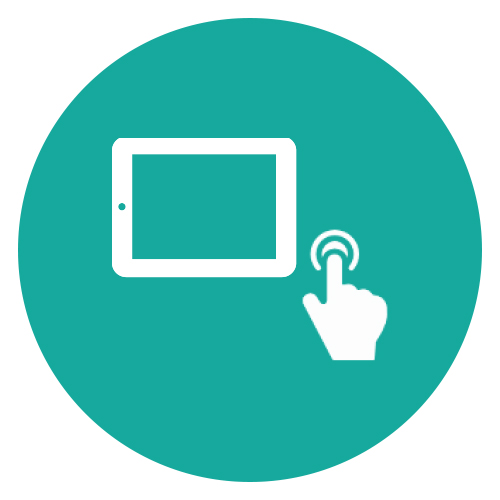 Create interactive lessons and spark student creativity using Sway
Organise in
one place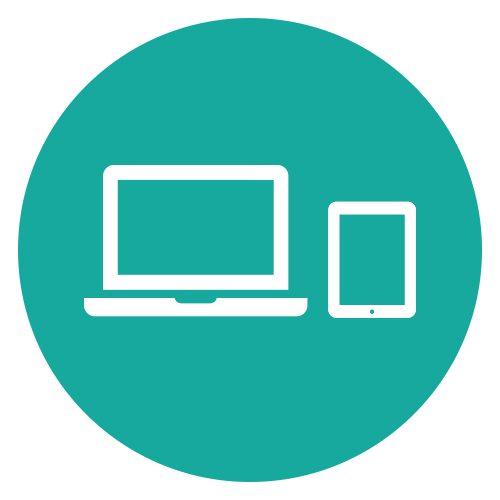 Capture and organise all your class materials in OneNote, your digital notebook
Collaborate without boundaries
Create, share and even collaborate in real-time with Word, Excel, PowerPoint and OneNote - without worrying about lost formatting

Microsoft
OneNote
Bring students together in a collaborative space
Create Class Notebooks for all the students in your class – with just one click
Enable students to work together in the collaboration space in OneNote, during group or project work
Organise lessons and distribute assignments from a central content library
Allow students to use powerful drawing tools within OneNote to highlight, sketch diagrams, take handwritten notes, and annotate over slides
Mark submissions and communicate feedback with students privately, or provide class-wide coaching
Microsoft
Teams
A digital hub bringing conversations, content, and apps together
Manage class projects, tasks, and content, using the applications that you use every day - all in a single, custom workspace
Share real-time information and updates in persistent team conversations, private chats, team meetings, and other channels
Support rich collaboration with integrated Office apps like Word, Excel, PowerPoint, and OneNote, and education apps like busuu, Canvas, Flipgrid, and Kahoot!
Moderate conversations with controls that allow you to easily delete a message, mute a student, or pause the conversation
Transform text-based class discussions into lively conversation with voice and video collaborations
Minecraft Education
Edition
A collaborative platform for building 21st Century skills
Enable students to work together and share worlds with each other, or with peers from around the world
Enhance creativity, collaboration, and problem solving, by getting students to create wonderful, imaginative things together, in a secure game environment
Set project work where students can work in teams to solve problems, or even work as a whole class to master challenges within the game
Create and share lessons with fellow educators across Maths, Science, Language, Art and History lessons
Join the Minecraft Educators Community and connect with other educators, participate in group discussions, and comment on lessons and worlds
Contact us for details on how to set up Office 365 for your school
Contact us
Learn more about Microsoft in Education, including how to easily set up and manage shared classroom devices and assign and deploy engaging apps with Intune for Education
Learn more


Cisco Meraki
Enable collaboration within your classrooms with a robust and reliable networking solution
Whether your students are using school owned devices, or you run a bring your own device (BYOD) programme, it's critical to have a reliable and scalable network. Cisco Meraki's cloud networking solution is ideal for schools, colleges and universities alike. No matter the size or location of your sites, you can manage your entire network from one intuitive dashboard, providing performance and flexibility without the cost and complexity of traditional solutions.
"Eliminating the need for expensive Wi-Fi controllers immediately made Meraki an attractive proposition. On top of this, technical support was included in the dashboard license which put another big tick in Meraki's column."


Phil Bowd | Bursar | Oswestry School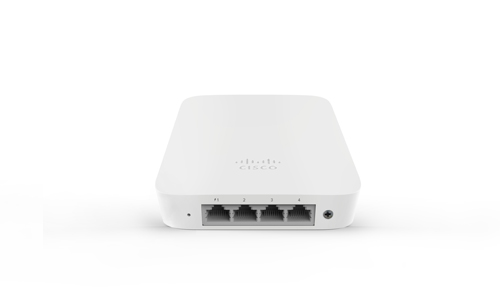 Easily integrates with learning apps
This opens up the ability to have students work on and engage with learning materials together, and helps you to identify students at risk of falling behind. Ensure all your students are working with the latest software and learning apps by centrally managing and deploying their iOS, Android, Mac and PC devices with Systems Manager. Integration with all major app stores makes deployment and maintenance of these apps super simple across your entire network.
Ideal for campus deployments
The simplicity of Meraki's cloud-based networking architecture makes it an ideal solution in schools where IT resource is limited. On campus, efficiencies can be made using location and trend data to determine room utilisation and allow for optimisation of your network – guaranteeing that it's working hardest in the areas you need it to be.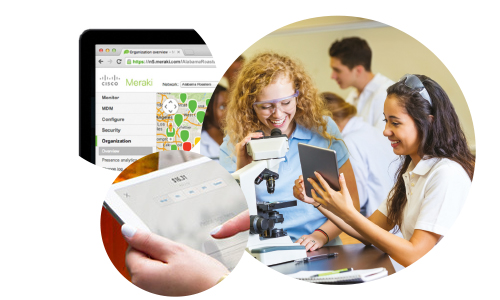 Key features
802.11n wireless access points are optimised for dense classroom environments
Control and manage thousands of devices with cloud-based mobile device management
Connect and manage satellite campuses with cloud managed security appliances
High-performing wireless access points are optimised for dense lecture halls and campus-wide deployments
Scalable, cost-effective Ethernet switches are ultra-reliable and easy to manage
Application management is built in: allowing you to block unwanted sites and prioritise educational apps
Feature-rich security appliances provide easy-to-manage content filtering, web caching and security
The Cisco Meraki solution is device ready, with complete visibility and control over users and mobile devices
Meraki run a variety of free webinars covering all aspects of their cloud managed IT solutions, some of which entitle eligible attendees to receive a free access point or switch just for listening.3
Learn more



SMART
A new technology, exclusive to SMART Boards
The built-in iQ technology is what makes the SMART Board the essential hub of the classroom. It connects your interactive display, devices, lesson content and software; to create one seamless experience. Everything you need is in one place, with no need for wires, cables or manual software. You can instantly access SMART Learning Suite's interactive lessons, game-based activities, and online co-creation. As well as collaboration tools like the built-in web browser, wireless screen sharing and a digital whiteboard.
Find out more about SMART Learning Suite
Learn more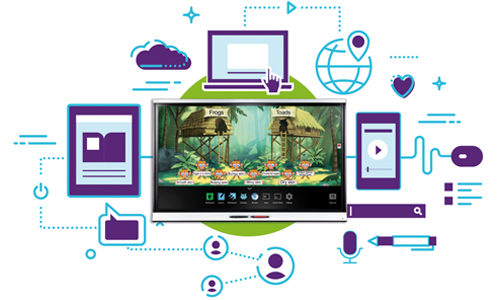 Deliver engaging lessons that promote working together
The SMART Board 6075-V2's 4K Ultra-HD LED display provides optimal image clarity and wide viewing angles, making it easy for the whole class to join in. With the Pen ID feature, two students can write simultaneously, and Object Awareness will automatically adjust behaviour based on whether they're using finger, pen, palm or eraser.


Plantronics
Collaborative learning is no longer restricted to the physical classroom
Equip your students with a Plantronics Blackwire headset and a PC, and enable them to take part in virtual classrooms. You can organise 'experts' to deliver lessons to your students online, without the hassle of travel or cost! And with solutions like Skype in the Classroom, your students can participate in live classes and collaborate with fellow learners from across the world. Virtual classrooms allow your students to communicate and interact with one another as well as the teacher, view presentations or videos, and engage with resources – all in real-time.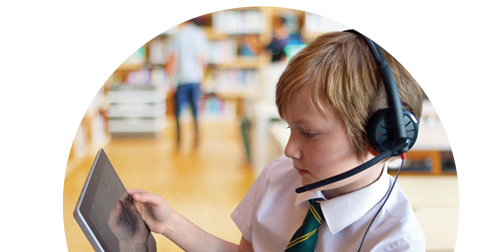 NETGEAR
Don't forget to support your collaborative learning environment
In a collaborative learning environment, you're likely to have multiple users and devices trying to connect to your network simultaneously. This can start to become complex and expensive to operate. With NETGEAR ProSAFE® M4300 Switches, you can build resilient and scalable networks that give you maximum uptime and connectivity.
Best-in-class stacking
Higher flexibility
Lower complexity
Investment protection
Secure services
Industry standard management
Edge to core stacking
Zero down time
Full speed ahead

Get the conversation started
Contact our Education IT Specialists for free, no obligation advice:

0870 429 3020
btbd.publicsector@bt.com

Or complete the form below and we'll call you back
Thank you, your form has been submitted successfully
Sorry, there is an issue with your form submission
Please see the below errors
Sorry, this form has failed to submit
---
View things you need to know
Findings are taken from a SMART sponsored study by Wainhouse Research that was conducted in May-June 2014. The study involved 1,030 teachers, administrators, parents and students in the UK and North America, as well as 22 educational practitioners.
Findings are taken from a Pew Research Center study that was conducted form March-April 2012. The study involved 2,462 Advanced Placement and National Writing teachers. 
1 access point per school. Will be sent to qualifying IT professionals from UK-based schools only. Webinar must be attended in full. To attend a webinar, please visit https://meraki.cisco.com/webinars?1RPgwjA. For full terms and conditions, visit www.meraki.com/freeap
Samsung's Magic WB S2 software, an advanced version of Magic WB, is available but requires a separate PC for operation
Purchase a Samsung DM65E-BR before 31/12/17 and claim a free 5-year warranty and RM Easiteach software. See here for full terms and conditions and in order to register your purchase.