---

Jabra's purpose is to make life sound better, and they are pioneers in doing just that. Constantly pioneering and challenging convention to enable you to boost productivity and get more done. The intelligent sound solutions inspire people in ways they never thought possible.
Call-centric
Jabra call-centric solutions are for those who listen and talk for a living over the phone. Conversation is key to their work and they increasingly need to have calls with customers in noisy environments making our range vital.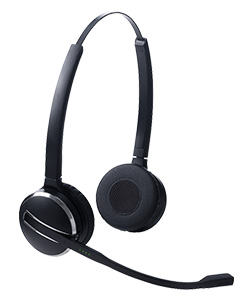 Task-based
Jabra task-based solutions are for back-office functions whose work requires a high degree of concentration throughout the day. These people often need to share their knowledge through online based collaboration.
Calls-on-the-move
Jabra calls-on-the-move solutions are for those who work with a high degree of mobility outside the office. They need to make calls whilst on the move where hands-free calls are a necessity.