Secondary
Tackling change in secondary schools

Secondary school teachers face greater demands to tailor their lessons for students with different learning styles. Utilise technology to help you achieve this.
Technology can empower you as an educator by giving you the tools to introduce multimedia lesson content, and present it in a way that will engage and inspire students.
Ways to use technology in secondary schools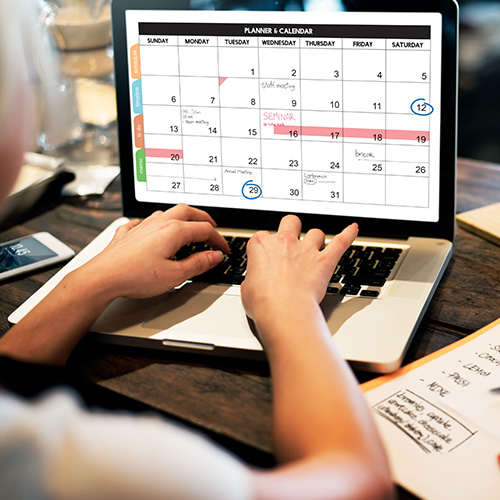 Class Calendar
Sharing a class calendar will keep students informed about the content they'll be studying in lessons and help them to be prepared for every class. You can also use the class calendar to implement a flipped learning model, highlight important dates like assignment deadlines or exams and also remind students about extra-curricular activities.

Programs like Outlook calendar are easy to use - you can simply email a link to your students and they can access the calendar on their devices.

A class calendar doesn't just keep students in the loop either, as you can easily spot if you've set too many due dates in the same week or month.
Engaging visual and auditory learners
Incorporate videos
Video is a great way to incorporate multimedia technology in the classroom and will resonate with the visual learners in your classes.

You can easily enhance your lesson plans by using a video as an overview for some topics. There are lots of websites that host teacher-made video content, and TeacherTube is perhaps one of the best well known. It covers core school subjects and as the name might suggest, is an education-only version of YouTube.

Live video is also an option with conferencing technology, allowing experts from other schools to deliver lessons via Skype or Google Hangouts. Guest Skype also offers a list of guest speakers that will voluntarily talk about their areas of expertise.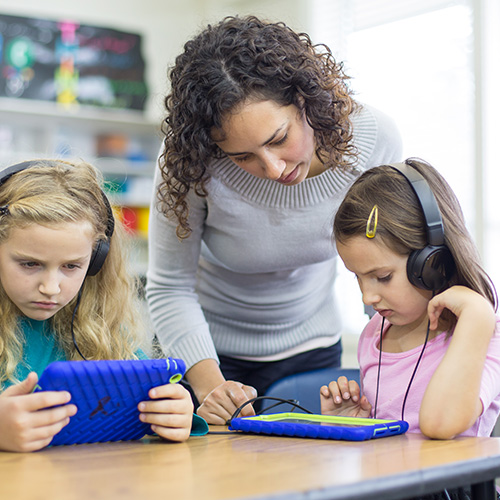 Play podcasts
Playing podcasts as part of a lesson is one of the easiest ways to engage auditory learners. All you need is a device with good quality speakers, or headsets so that students can listen on their own laptops or tablets.

There's a huge range of podcasts to choose from but in education, some good examples might include:
Lectures from well-known professors
An expert's take on a curriculum-related topic
Lessons about studying techniques and revision strategies
An interview with the author of a book you're reading as a class
Media students in secondary schools could also work on a project that teaches them how to create and play their own podcasts.
As technology becomes more and more powerful in the classroom, the more it can help both students and teachers adapt to change. Microsoft Surface offers a diverse range of devices to choose from.

Your students might need a personal and versatile product like the Surface Pro or Surface Laptop; or something more powerful in the classroom for them to use in groups, like a Surface Studio. Whatever your choice, the Surface family offers a solution to make your students' learning more efficient.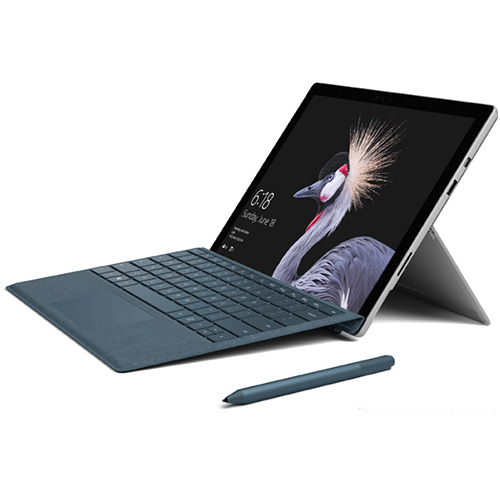 Microsoft Surface Pro is fast, powerful and personal, and offers all of the security features that you expect from Microsoft. At only 770g, the Surface Pro is just like carrying a notebook, meaning students aren't restricted to learning in the classroom, they can move around your site with ease.
Easily transition between laptop, studio and tablet mode
Ultra-portable design with battery life to last the whole school day
Exceptional power, performance and processing to help your students get things done
The rubber-lined edges offer protection against bumps and knocks
Shop now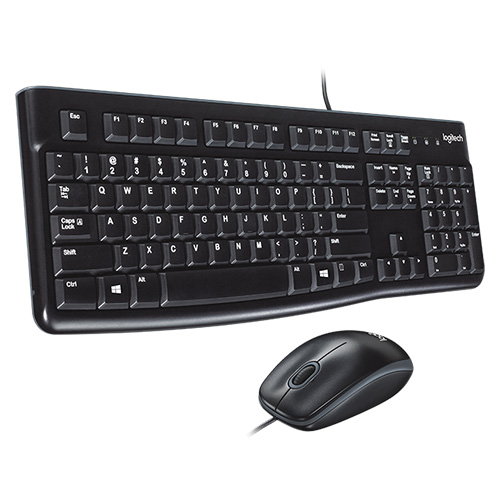 Logitech Desktop MK120 is a durable mouse and keyboard set that brings comfort, style and simplicity together for the classroom.

Students will be comfortable with the keyboard thanks to the low-profile, whisper-quiet keys and standard layout with full-size F-keys and number pad. With its thin profile, spill-resistant design, durable keys that can withstand up to 10 million keystrokes and sturdy, adjustable tilt legs, this sleek keyboard is built to last, making it a great choice for education.

The high-definition optical mouse is comfortable for students to use all day long, with smooth and accurate tracking. And setup is simple - just plug your keyboard and mouse into USB ports and start using them right out of the box.
Shop now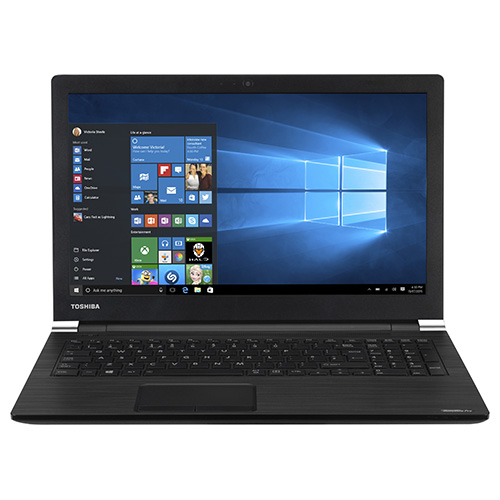 The Toshiba Satellite Pro R50-C gives you a professional level PC for education, preparing students for their future. Students have a companion to help with all their learning, whilst becoming more familiar with a device that they'll more than likely be using after education in the world of work.

With Toshiba's 30 years' experience of notebook development, the Satellite Pro R50-C is durable enough to take the daily wear and tear of the school day. And yet it's still a light and sophisticated tool for students and teachers to carry around.
Shop now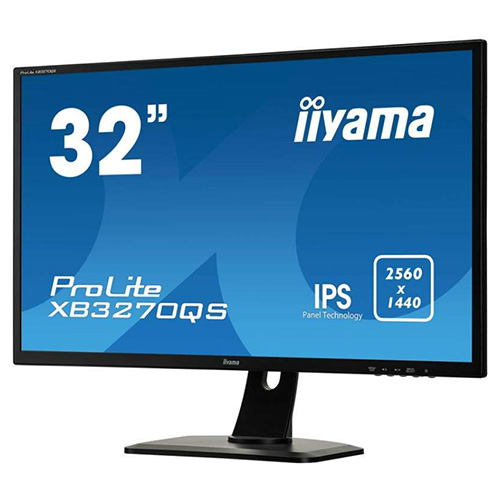 This high resolution 32" display is a professional standard monitor that will help boost productivity for pupils and staff alike. The height adjustable stand makes sure students have their monitor at a comfortable height and the flicker-free panel reduces the strain on students' eyes, so they can concentrate on their PC for longer.
Shop now
Let's start talking about your wider
IT strategy
For more ideas about empowering your educators in your learning environment, visit our blog, or pick up the phone.
Contact our Education IT Specialists:
0370 429 3020
btbd.publicsector@bt.com
---