Giving small businesses the tools to stay protected
As a small business it's crucial that you can safeguard your business and customers from cyberattacks
Security should be a top priority no matter what size your business is
Cybercriminals don't discriminate by size and are, in fact, actually more likely to target smaller businesses whose security is lax and easier to bypass. Staying ahead of cybercriminals can be challenging but that's why we're here to offer help and solutions to protect your business and your people.
The In good company Podcast has a fantastic episode on reducing cyber risks and dealing with data security. Listen to small business owners and industry experts discuss the role of data protection and get tips on best practice for your business.
Full podcast series available
Stay protected and reduce the risk of cyberattacks with these solutions

Every PC is a security decision
HP Elite PCs have built-in security solutions woven into all aspects of design and functionality that are simple to deploy, manage and use. This range of devices are built to help you stay one step ahead of threats, hacks, and attacks with best in class intelligence – artificial and human.

A team of legendary hackers and cybersecurity experts are working in the background to create security features you can rely on to protect your business.
HP Sure Click
Protect your PC from websites and in-browser .pdf files infected with malware, ransomware, or viruses1
HP Sure View
You never know who's looking over your shoulder. HP Sure View Gen2 protects your screen from prying eyes2
HP Multi Authenticate
Fortify your security with up to three authentication factors including fingerprints and facial recognition3
HP Sure Start
The hardware-enforced self-healing protection of HP Sure Start Gen4 automatically recovers the BIOS4
HP Sure Run
Self-healing protection keeps apps and processes running even if malware tries to shut them down5
HP Sure Recover
With HP Sure Recover, you can quickly and securely restore your PC using only a network connection6
HP Sure Sense
Uses deep learning algorithms to instinctively recognize malware and protect against never-before seen attacks.7
HP Privacy Camera
Never wonder if someone is watching again with a physical shutter to protect from malicious surveillance.8
HP ESC
The HP Endpoint Security Controller is physically isolated and cryptographically secured. It provides hardware-enforced resilience for security features.
All these features and more add up to create a device that is secure and ready to protect you and your business. The HP Elite range is perfect for small busineses that need a helping hand in implementing security solutions.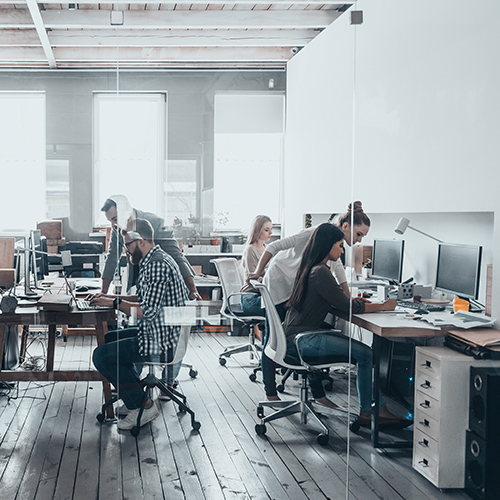 Stay protected with Microsoft
Protection should start from within. Office 365 Advanced Threat Protection is a unified platform for preventative protection, post-breach detection, automated investigation, and response. This system is a complete security solution that you can rely on.

Let Office 365 Advanced Treat Protection take control and secure your business from cyberattacks
Industry-leading protection
Office 365 Advanced Threat Protection (ATP) provides comprehensive protection by leveraging trillions of signals from the Microsoft Intelligent Security Graph and analyzing billions of emails daily.
Actionable insights
Actionable insights help identify, prioritize, and provide recommendations for addressing potential threats such as phishing and malware and proactively securing your organization from attacks.
Automated response
Advanced automated response options, including tools such as security playbooks and investigation graphs, help investigate and remediate attacks faster and save time, budget and resources.
Office 365 Advanced Threat Protection can be added to your Office 365 package for a complete security solution that is easy to manage and reliable. Talk to our licensing specialists on 0370 429 3090 to discuss your business and find a solution that benefits you and fits your needs.
Could your printers be a security risk?
HP take your printers security seriously. If you don't, somebody else will be. Cybercriminals can use even the most innocent information to access your network.
Learn more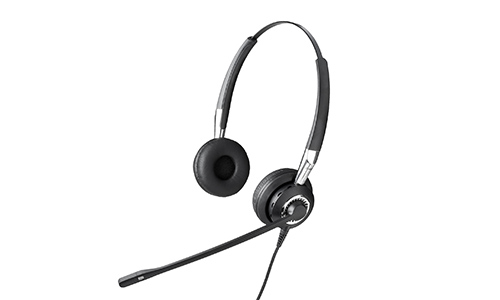 Always protect your customers whilst on calls
Are you using the right technology to protect conversations from listening ears? Using headsets with built in security features are certified to safeguard against eavesdropping.
Shop now
Make sure you can protect your data at the source
Don't risk losing your valuable data, make sure that your servers are protected from cyber threats with upgraded systems that include lots of security benefits.
Shop now
Things you need to know
HP Sure Click is available on most HP PCs and supports Microsoft® Internet Explorer, Google Chrome, and Chromium™. Supported attachments include Microsoft Office (Word, Excel, PowerPoint) and PDF files in read only mode, when Microsoft Office or Adobe Acrobat are installed.
HP Sure View integrated privacy screen is an optional feature that must be configured at purchase and is designed to function in landscape orientation.
Sold separately or as an optional feature on select platforms.
HP Sure Start Gen5 is available on select HP PCs with Intel processors. See product specifications for availability.
HP Sure Run is available on HP Elite products equipped with 8th generation Intel® or AMD® processors.
HP Sure Recover Gen2: See product specifications for availability. Requires an open, wired network connection. Not available on platforms with multiple internal storage drives. You must back up important files, data, photos, videos, etc. before using HP Sure Recover to avoid loss of data. HP Sure Recover (Gen1) does not support platforms with Intel® Optane™.
HP Sure Sense requires Windows 10. See product specifications for availability.
HP Privacy Camera only available PCs equipped with HD or IR camera and must be installed at the factory.
---