Data Storage
IT products and solutions for data security
All you need from one trusted supplier – helping you get secure


Data storage security covers everything from legal compliance to user access control, and the physical security of data storage. If your security is breached the outcomes can be devastating:

• Loss of files/network access
• Corrupted systems
• Financial impact
• Reputational damage
Did you know?
Just under half (46%) of all UK businesses identified at least one cyber security breach or attack in the last 12 months.
This rises to two-thirds among medium firms (66%) and large firms (68%).1
Secure storage solutions
We take a look at a range of data storage solutions designed to help protect your organisation and users. At BT, we can help you improve security across almost every aspect of your IT. Wherever the chinks in your armour come from, we can help you close the gaps. Get in touch to talk about your security concerns and challenges.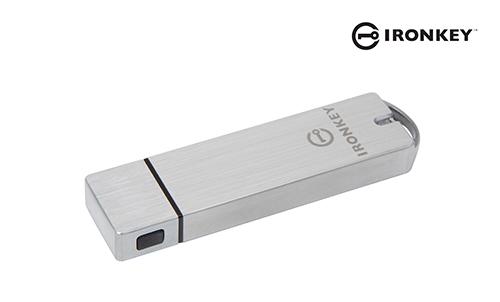 Meet the ultimate security drive
Kingston IronKey S1000 range
The Kingston® IronKey™ S1000 meets the strictest standards to make it the ultimate security drive. Safeguard confidential data with 256-bit AES hardware-based encryption in XTS mode, and FIPS 140-2 Level 3 validation with on-device Cryptochip Encryption Key management.
Shop now
Protect valuable data from unauthorised access
Micron 5100 SATA SSD range
Data centres are being inundated with large quantities of data that's overwhelming traditional enterprise solutions. Micron 5100 SSDs can help with this data deluge. Flex Security™ feature Tackle enterprise security concerns with market-leading data protection and encryption:
AES-256 bit encryption
TCG-enterprise protection in a FIPS-validated SATA SSD
Zero performance impact
Shop now
---
Addressing today's threats requires a new approach, one that engineers attack vectors out of the platform, and quickly detects and responds to the ones that remain.

Information protection
Windows 10 provides comprehensive data protection while meeting compliance requirements and maintaining user productivity.

BitLocker
BitLocker enables organisations to protect sensitive information from unauthorised access with military grade encryption when a device is lost or stolen.

Windows Information Protection
Business data is separated and contained to prevent it from accidentally leaking to unauthorised users, documents, apps, or locations on the web.

Azure Information Protection
Azure Information Protection works with WIP and provides additional capabilities to classify, assign advanced permissions and share sensitive data.
---

Protect your organisation with the most trusted cloud
What is Azure?
Microsoft Azure is a growing collection of integrated cloud services that developers and IT professionals use to build, deploy and manage applications through Microsoft's global network of data centres.

With Azure, you get the freedom to build and deploy wherever you want, using the tools, applications and frameworks of your choice.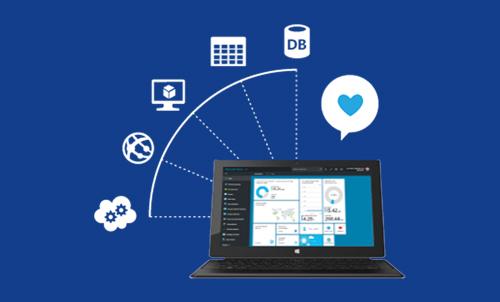 Ready to move to the cloud?

Achieve global scale, in local regions
Extend your global reach with the cloud service that offers more countries and regions than any other provider.
Detect and mitigate threats
Azure Security Center helps you to prevent, detect and respond to threats with increased visibility and control over the security of all your Azure resources.

Rely on the most trusted cloud
Trust the cloud that offers the most comprehensive compliance coverage with 50 compliance offerings.
---
HPE Gen10 servers

The world's most secure industry standard servers2
With the HPE Secure Compute Lifecycle, you have a new security foundation to protect against malicious threats that target server firmware, resulting in denial of service and data loss.
Defend against infrastructure attacks
Your server infrastructure should be your strongest defence, armed with the latest innovations to prevent, detect, and recover from security attacks. It's no longer adequate to limit security to firewalls.
Arm yourself in the battle against ransomware
Ransomware attacks, which hold your data hostage, are increasingly prevalent and hard to avoid. HPE Gen10 servers let you preserve your data and run your organisation without the risk of paying criminal hackers.
---
HP Sure Click
Protect your PC from websites and in-browser .pdf files infected with malware, ransomware, or viruses1

HP Sure View Gen2
You never know who's looking over your shoulder. HP Sure View Gen22 protects your screen from prying eyes

HP Multi-Factor Authenticate Gen2
Fortify your security with up to three authentication factors including fingerprints and facial recognition3
HP Sure Start Gen4
The hardware-enforced self-healing protection of HP Sure Start Gen4 4 automatically recovers the BIOS

HP Sure Run
Self-healing protection5 keeps apps and processes running even if malware tries to shut them down

HP Sure Recover
With HP Sure Recover6, you can quickly and securely restore your PC using a network connection
View things you need to know
HP Sure Click is available on select HP platforms and supports Microsoft® Internet Explorer and Chromium™. Check HP for all compatible platforms as they become available.
HP Sure View integrated privacy screen is an optional feature that must be configured at purchase.
HP Multi Factor Authenticate Gen2 requires 7th or 8th Generation Intel® Core™ processor, Intel® integrated graphics, and Intel® WLAN. Microsoft® System Center Configuration Manager is required for deployment. Three authentication factors requires an Intel® vPro™ processor. Authentication factors may require optional hardware.
HP Sure Start Gen4 is available on HP Elite and HP Pro 600 products equipped with 8th generation Intel® or AMD processors.
HP Sure Run is available on HP Elite products equipped with Intel® or AMD® 8th generation processors.
HP Sure Recover is available on HP Elite PCs with 8th generation Intel® or AMD processors and requires an open, wired network connection. You must back up important files, data, photos, videos, etc. before using HP Sure Recover to avoid loss of data.
---