Unified Comms
Refresh your Unified Comms
Allow your people to connect, communicate and collaborate in a natural way. Embracing change and implementing a strong Unified Communications strategy will offer multiple benefits to your organisation:
Why refresh?
Allow your people to connect, communicate and collaborate in a natural way. Embracing change and implementing a strong Unified Communications strategy will offer multiple benefits to your organisation:
Reduce disruptions with noise-cancelling headsets – Noise reduces employee productivity and customer satisfaction, all of which can affect your bottom line
Boost customer satisfaction – improve the quality of your conversations, so your customers can have the best level of experience
Manage your UC estate efficiently – Gain insights, simplify headset adoption, troubleshoot, and respond to individual needs from your web browser
Improve the health and safety of your workers – Move away from the corded phone to reduce neck strain and move to wireless headsets to enable your workers to be more mobile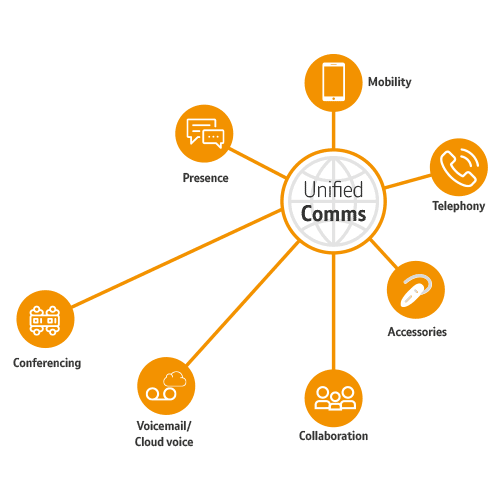 Whether your workforce is desk or field-based (or a combination of both) the benefits will still apply. That's the beauty of UC.

The way we work is changing. New technologies have enabled greater mobility and are shaping the business landscape. Mobile and flexible working is increasing because of dispersed business locations, the need for convenience for your people, and increasing environmental pressures to reduce the need for transport and travel.
Why BT for UC?
We work directly with all leading UC brands so you get the best price and experience
Our UC experts can help you make the right choices - their advice is free and vendor agnostic
We can support your volume roll-out and refresh programme

More power for your conversations
40 engineers spent more than 115,000 hours in research and development to create the Jabra Engage Series, the world's most powerful professional wireless headset1, registering 4 unique patents to Jabra in the process.
Why refresh?
High-end security – With patented pairing, 256-bit AES encryption and 128-bit authentication, your conversations stay secure.
Better customer connections – work away from your desk (up to 150m) and still maintain a wireless connection that won't let you, or your customers, down.
Increase call availability - you can connect to a deskphone, softphone, analogue phone and 2 Bluetooth devices (*device dependent).
Watch Jabra on the new Engage Series
The Jabra Engage Series boosts employee/customer satisfaction with:
Ability for 3x as many users to work wirelessly
Advanced noise-cancelling microphone for crystal-clear calls
All-day battery life and integrated busylight
The lightest convertible headset in category, plus a choice of wearing options to suit every workstyle
Learn more

Noise reaches everywhere, including your bottom line
In today's connected world we have the flexibility to work anywhere. In modern open plan offices, bustling contact centres, on-the-go even from home. But with new workspaces comes another reality – noise, and the distraction it creates. It reduces employee productivity and customer satisfaction, all of which can affect your bottom line.
What does that mean?
Thousands of lost hours each year, plus significant and costly impact to your organisation. Unless you remove the distraction.

Plantronics have spent the past 50 years developing and improving solutions in the toughest and nosiest places. Their purpose built product and software solutions manage noise intelligently across the enterprise and enable people to: collaborate, communicate, concentrate and maintain confidentiality.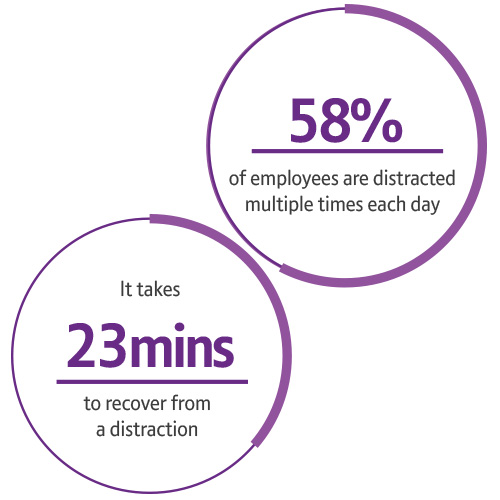 Why refresh?
Employees are more productive
Customers have better experiences
Business excels wherever the workplace happens to be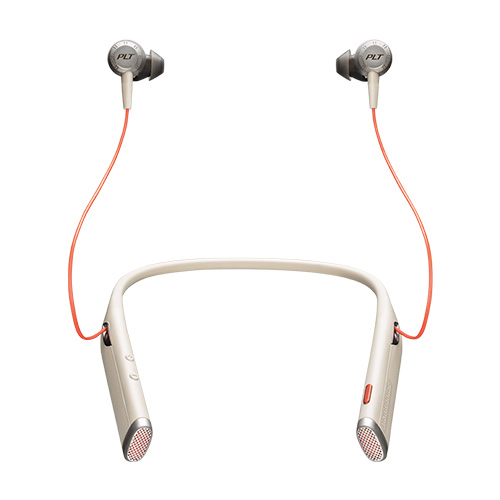 Voyager 6200 UC
Business-ready Bluetooth neckband headset with earbuds
With premium features and professional-grade audio, Voyager 6200 UC is a Bluetooth® neckband headset with earbuds that has the versatility to go beyond the office. Transitioning to your next conversation is easy: Connect with colleagues working remotely, listen to music to focus distraction-free or drop an earbud to tune in to the conversation around you. You can count on Voyager 6200 UC for outstanding audio every time, everywhere.
Learn more
Discover more on our Plantronics hub

The workplace is changing
We no longer rely solely on audio calls. Tools like video conferencing, screen sharing, and white boarding are now essential to an efficient, effective meeting. Times are changing and the way we work is evolving…
Before
Dedicated conference rooms
Wait to get the team together
Conventional communication platforms
Traditional on-premise solutions
Built-in room solutions only
Now
Huddle rooms and open spaces
Anywhere, anytime video collaboration
Multimodal communication platforms
Cloud-based services
Plug-and-play, bring your own device
Get more out of your huddle room
Logitech is transforming video conferencing by offering an easy and affordable way to collaborate, with crystal-clear audio and razor-sharp video.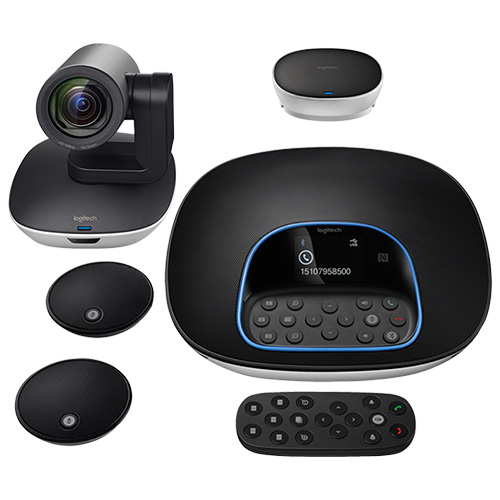 Logitech GROUP Conference Camera
A video conferencing solution for rooms that seat 14–20 people, delivering high quality HD video and crystal clear audio, allowing any meeting place to be a video collaboration space.
Learn more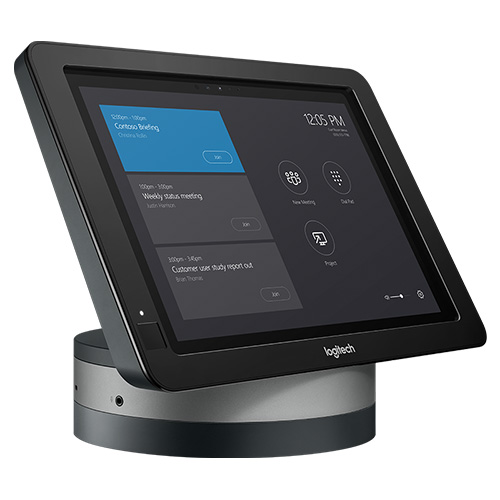 Logitech SmartDock Video Conferencing Kit
Logitech SmartDock is an AV control console that optimises videoconferencing collaboration. Simply walk into a conference room and start your meeting with one-touch join.
Learn more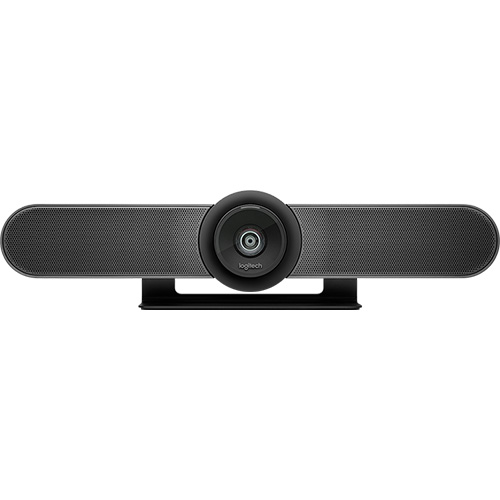 Logitech MeetUp Conference Cam
MeetUp is designed for small conference rooms and huddle rooms. Stop crowding around laptops. With advanced optics and a wide 120º field of view, MeetUp makes every seat at the table clearly visible. And its integrated audio is optimized for huddle room acoustics, ensuring everyone can be heard as well as seen.
Learn more
Discover our full range
Discover more on our Unified Communications Hub
Wherever you are on your journey towards UC utopia, let our dedicated team help you make the right choice for your UC hardware and solutions. We can help with volume roll-out and refresh programmes (including hygiene refresh) without overlooking simple fulfilment of your day-to-day requirements. We bond and hold stock, distribute multi-site, buy back old headsets, handle returns/swap outs and even provide next day delivery on most lines.
Learn more
Get the conversation started
Call us for free, no obligation advice
Contact our IT Specialists:
0370 429 3010
or request a callback
View things you need to know
Relates to the Jabra Engage 75/65 Stereo and Mono variants. 19 February 2018. See facts on Jabra.com/commercial-claims
---