Healthcare and Bluelight
IT solutions for Healthcare and Blue Light
The healthcare and emergency services sectors face unprecedented demand combined with constrained budgets. Technology can drive efficiencies, improve service delivery and help healthcare professionals be productive wherever they are.
IT Solutions for Healthcare
Here at BT, we understand that the right solution properly implemented can help solve problems, save time and ultimately revolutionise the experience of both professionals and those they help.

Whether it's equipping mobile workers with the devices that let them get the most out of their day, or printers that ensure data is protected and costs are reduced, our team will have the solution to fit. The sector faces many challenges from going paperless to the growing risk of cyberattack. By partnering with BT, healthcare organisations can access a range of experts to ensure effective and efficient tech solutions.
Key Facts
The rate of cyberattacks on the NHS has quadrupled in the last 4 years¹
Effective digitisation in healthcare can deliver efficiency improvements of between 7 and 11.5%²
The NHS Digital Maturity Assessment rated over 50% of trusts as very good in terms of readiness and infrastructure, but for capabilities, only 7 trusts achieved a very good rating³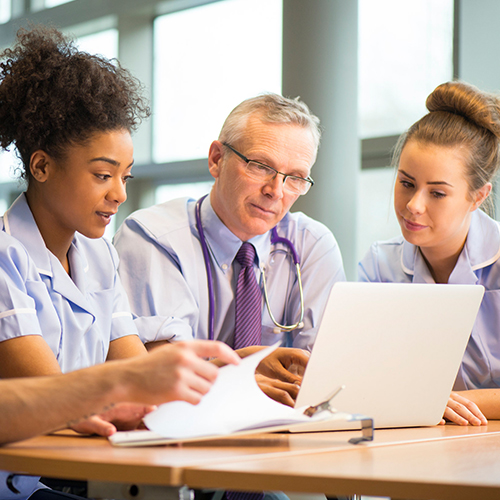 Mobile Clinicians
Constantly on the move, clinicians need powerful devices that can cope with complex imaging software and patient databases. Helping increase productivity is essential, so devices such as 2-in-1 laptops with biometric logins and SSD drives mean clinicians can start work immediately wherever they are.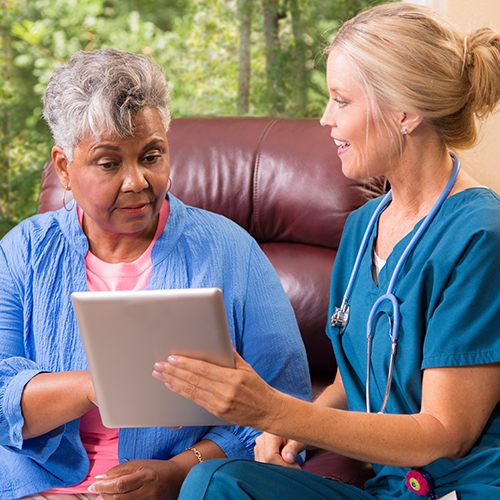 Community Nurse
Constant time pressures mean that any reduction in paperwork and outdated administration can deliver real benefits for both nurses and
their patients. A mobile working solution for community nurses can
reduce paperwork time by 60% and increase face time with patients by 29%, meaning 2 extra patients can be seen a day4. Mobile enabled
devices allow for seamless connectivity without relying on VPN or
manual processing at the end of the day.
Call our Public Sector IT Specialists on 0870 429 3020
BT helps Nottingham University Hospitals NHS Trust to revolutionise patient care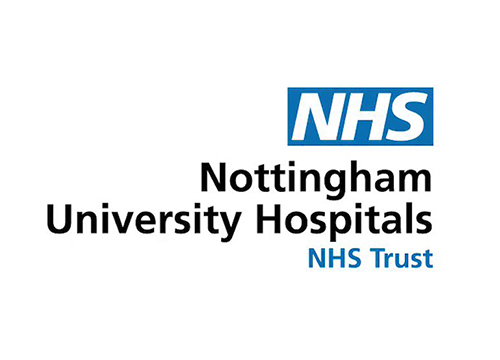 BT provided over 4,000 devices that worked immediately. The software was on there and personal email addresses were already loaded. All people needed to do was turn on and get on with their work.
Mark Simmonds | Lead Consultant | Nottingham University Hospitals NHS Trust
IT solutions for Blue Light - Emergency services
We believe that the right technology can drive transformation in the blue light sector, improve delivery of services and ultimately, save more lives. 
Whether it's providing rugged devices that offer 24/7 connectivity for paramedics and police officers when they're on the move, or designing the infrastructure that'll support critical activities in a control centre, we know that the right technology is key. It can help to reduce costs in a sector where budgets are tightly controlled, create efficiencies, improve communication and boost productivity where it's needed most.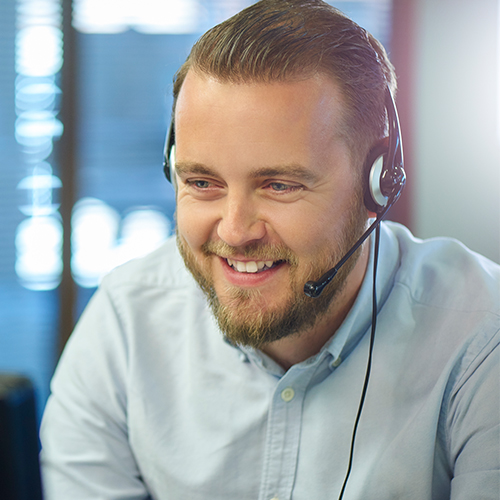 Control Centre
In an environment where every second counts, technology has to be reliable and fit for purpose. The latest UC devices ensure crystal clear audio quality while letting call handlers focus on what's important - their call.
We're also a Centre of Excellence for Unified Communications. Why not visit our UC hub to find out more? 
Learn more
Did you know that BT runs the communications network for the 999 call?
Our team of extraordinary people are the calm and confident voice behind every 999 call. From our technology to our training, we've built the most reliable and resilient high volume, inbound call handling service in the UK. You can trust us with your IT.
View things you need to know
Get the conversation started
Speak to one of our IT Specialists today
0870 429 3010

Or complete the form below and we'll call you back
Thank you, your form has been submitted successfully
Sorry, there is an issue with your form submission
Please see the below errors
Sorry, this form has failed to submit
---