Networking
Networking
for Professional Services
No matter what your computer networking strategy, you can rely on BT Business Direct to supply you with all the products you need and we will support you every step of the way.
From the highest quality wireless access points, to firewalls and modems; we can help find a solution to all of your networking needs.
New WiFi

standards in 2015 will be increasing performance speeds as well as demands on Wi-Fi infrastructure.

From Switches to Routers we have all the Networkinh products you need to keep your business up to speed.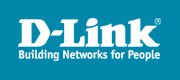 For over 28 years D-Link has been creating complete, end-to-end networking solutions that deliver just that and more. It all adds up to state-of-the-art solutions that will really work for your business. D-Link's Switching, Wireless, Security, IP Surveillance, Storage and Management Solutions deliver best-in-class performance.
Third generation design, improved management and security function

£219.67 ex VAT £263.60 inc VAT
Quicklinx:
93C3WS00
| Mfr#:
DGS-1210-28P
---