genuine-article
Why you should choose the genuine article
Limited offer: We take a look at the benefits of genuine ink and toner, over the fakes and lookalikes!

Why 'genuine' ink and toner?
In tough economic times, budget holders often feel pressured to squeeze down costs. But how many times has this bitten you back and ended up costing you more in the long run?...
Take your print estate for example. Today's modern printers are extremely advanced and designed to perform at their very best when used with the manufacturer's own original ink and toner. There are cheaper alternatives of course, but could your savings be wiped out by the hidden costs of shunning the genuine article?
What are the different options for buying printer ink and toner?
The ink & toner fakes
Counterfeits are refilled, or remanufactured print cartridges packed in fake reproductions of branded packaging, then sold as the real deal.

They're usually priced to undercut the genuine article, making them an attractive proposition - but they're illegal.

They're produced in unregulated environments, often by organised criminal gangs with no controls on quality or compliance.

They could create inferior print results or worse still, damage your printer. If you suspect your purchase is fake, contact the legitimate manufacturer for advice.
The ink & toner lookalikes
A few different types fall into this category, with subtle differences between them as follows:
Compatible ink and toner is manufactured by a third party company for use in your printer.
Refilled cartridges are original cartridges that have been used, returned, cleaned and refilled.
Remanufactured cartridges are original cartridges that have been used, returned, cleaned, all working parts replaced and then finally refilled again.
All these options are perfectly legal and should work with your printer, but may not achieve the high quality and reliability you're certain to get from original ink and toner.
The ink & toner originals
Using genuine original ink or toner is the only sure-fire way to get the most from your printer.  This is especially true for today's newer, more ecological printers which are designed to reduce costs as well as produce stunning results. Optimum printer performance leads to:
More economy: More economical use of toner/ink for reduced costs.
More efficiency: Faster and more efficient printing saving valuable time.
More eco-friendly: Economical use reduces the amount of toner needed. Some manufacturers offer recycle schemes too.
More quality: Achieve better overall print quality and maximise your printer's features.
What are the pitfalls of choosing fake or 'lookalike' printer ink or toner?
Choosing a cheaper, non-original ink or toner comes with some possible pitfalls – buyer beware! Here's just some of the problems which could end up costing you more in the long run:
Inferior print quality:
Resulting in ink and paper wastage as well as missed deadlines or inferior standards of presentation. The problems could include: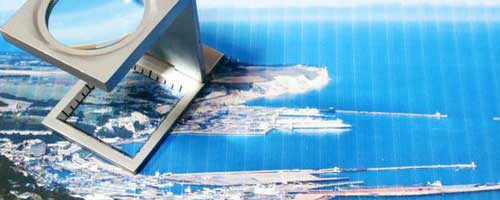 ---
Fading

Smudges, smears and blurs

Cross-contaminated colours

Streaks

Inconsistent printing
Damage to your printer:
This could mean expensive repairs or could even invalidate your warranty.  Damage to your printer could include the following: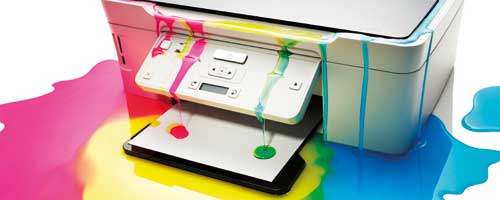 ---
Blocked nozzles

Leaking cartridges

Cross-contaminated colours

Damaged fuser units

Paper jams
Choose the genuine article - great reasons to opt for genuine original ink and toner:
---
Make an informed choice – know what you're buying when you choose your ink and toner
Original ink and toner cartridges, sometimes described as 'genuine', may have the letters 'OEM' attached to them which stand for Original Equipment Manufacturer.
These products are produced to the same exacting standards as the print hardware they're intended for and, as a result, using them will help your printer perform to the maximum of its capability for both quality and efficiency.
And the result? This means you could enjoy savings far in excess of those achieved by just buying cheaper ink and toner. Many manufacturers offer recycling programmes too – like HP's Planet Partners scheme with 'empties returns' options, including bulk collection.
---
Epson genuine inks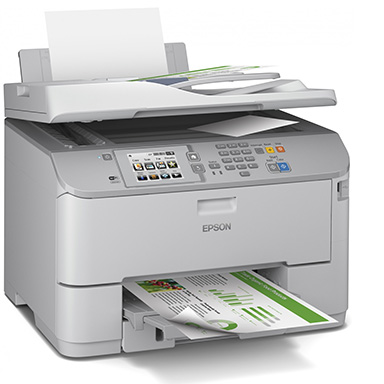 Save up to 30% ink1 with Epson's individual ink cartridges – only replace the colour used
Faultless results, time after time
Epson genuine inks work flawlessly with their printers, delivering crisp, smudge-proof text and vibrant photographic images that last for years.

Unrivalled ink for every use
Epson offer a range of inks designed to suit the printing needs of small offices, larger organisations and professional imaging users.

WorkForce Pro inkjet devices use up to 94% less waste than lasers and copiers.2
View all Epson ink & toner
---
HP supplies print permanence and durability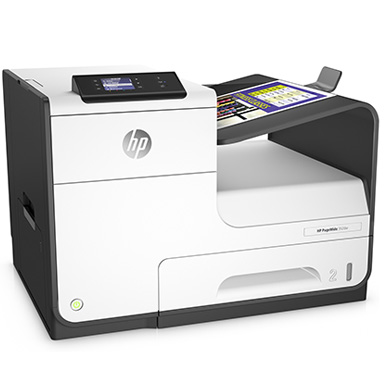 Achieve high quality print results at a lower cost with PageWide Technology and original HP ink
If the documents you produce require a consistently high level of quality, you need to invest in a print solution you can really trust. HP invests heavily in research and technology to produce printers, ink and toner that will ensure you get the best results, time after time. For example:-
Fade resistant - Essential for archived documents and files that require readability for years to come
Durable - For documents that resist smudges, highlighter smear, and water exposure
Fast drying - HP pigment inks are specially formulated to produce fast-drying documents – crucial for last minute printing before an important presentation
Energy saving - Up to 84% less energy consumption per page than lasers. Fastest desktop printer in its class.3
View all HP ink & toner
---
1:The '30% ink saving' claim is based on the difference in average ink efficiency of Epson's individual colour ink cartridges compared to competitors' tri-colour cartridges when printing documents and photos. Please note a weighting of 87% documents and 13% photos has been applied to give a more accurate representation of consumers' print output (based on TNS 'Printing Usage & Attitudes Study', June 2013.)

2: "94% less waste" - As tested by BLI, over two months to April 2015, against a selection of competing machines, as commissioned by Epson. For more information visit www.epson.eu/inkjetsaving

3: Energy claim based on TEC data reported on energystar.gov. Data normalised to determine energy efficiency of majority of in-class business printers €300-€800 and MFPs €400–€1,000 as of November 2015; market share as reported by IDC as of Q3 2015. Actual results may vary. Learn more at hp.com/go/pagewideclaims.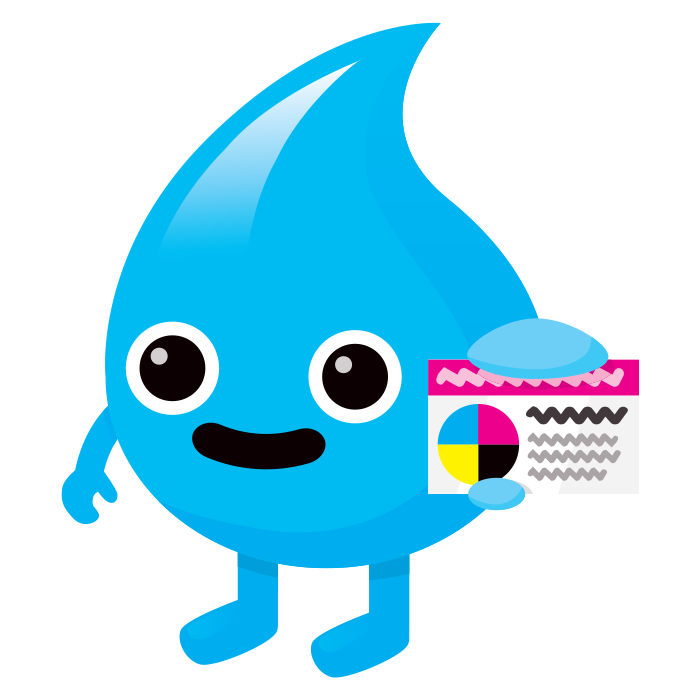 ---