Are your printers costly to maintain?
Lower your total cost of ownership with newer, more ecological printers

Is it time to upgrade your printer?
It's crucial to use the right office equipment in order to keep business moving. However, it's not always recognised how much this equipment costs to run and maintain.
Often, organisations hold onto their aged printers because they still work, but they don't realise that newer technology can improve productivity and reduce the total cost of ownership, compared to running an aged printer.
Right now, office equipment accounts for 15% of energy use in typical office buildings and is expected to reach 30% by 2020
1
- and printers are guzzling up their fair share of energy, not to mention consumables.
Energy use of business equipment in the typical office
Based on 10 PCs with monitors, plus 1 photocopier, fax machine and 1 laser printer, all with average consumption and no standby enabled.
1: Source - Carbon Trust
Have you had your printer for 3 or more years?
If yes, then it may be time to upgrade your device to a more efficient, secure, and cost-saving model! Typically, newer more ecological printers offer:
Find the right printer for you
Here's a quick reference point to help you find the right printer according to your needs.
Inkjet
Produces high quality print, perfect for printing photos. Ink cartridges tend to be cheaper than laser toners.
Laser
Designed for frequent use and they print quickly. Toners can cost more than inkjet cartridges, but cost-per-page can work out cheaper in the long-run.
All-in-One
Combination of scanner, copier and printer in one device. Available in inkjet or laser and ideal when space is limited.
HP Pagewide (Best of inkjet and laser)
New printing platform that features a stationary print bar that spans the width of a page and prints entire pages in a single pass. Enables breakthrough speeds and quality.
Epson EcoTank
Features unique ink tanks that can be refilled using cost-effective ink bottles.
Call us for free, no obligation advice
0870 429 3010
---
---
Aged printers vs. typical newer printers
Wired connectivity
Consumes high amounts of energy
Heavy ink consumption, expensive cartridges
Security liability
Limited to print only
Wireless connectivity (Wi-Fi, NFC, Bluetooth)
Power management features to save energy
Eco-friendly ink, more efficient and cost effective
Print securely with PIN printing
All-in-one models to reduce no. of devices
---
At BT Business Direct, we've developed strong relationships with leading print manufacturers. Our IT Specialists learn about the latest trends and technologies directly from manufacturers, so we can create and develop a solution tailored to your needs.

Why BT Business Direct for Print?
We stock a huge range of competitively priced print and consumables from leading print manufacturers.
We can help you develop your requirement's specification without obligation to order
Our IT specialists draw on a wealth of experience built up over many years, which helps them offer valuable, impartial advice on solutions of all shapes and sizes
Our specialists will also be happy to discuss in detail your 12 month IT plan or refresh programme
BT Business Direct is part of BT plc which gives you assurance that we'll be here to support your IT requirements now and in the future
---
A small selection of our ecological printers
HP PageWide Pro 452dw printer
HP PageWide Technology is a new printing platform that features a stationary print bar that spans the width of a page and prints entire pages in a single pass. It enables breakthrough print speeds and professional quality.
More Info

❭
HP Colour LaserJet Pro MFP M477fnw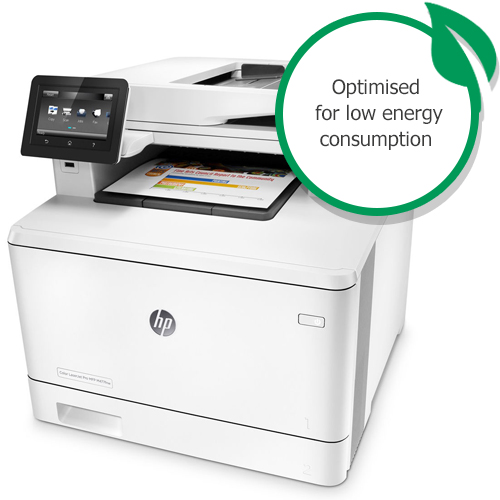 HP PageWide Pro delivers the lowest total cost of ownership and fastest speeds in its class. Get professional-quality colour plus best-in-class security features and energy efficiency.
More Info

❭
Epson WorkForce Pro WF-5620DWF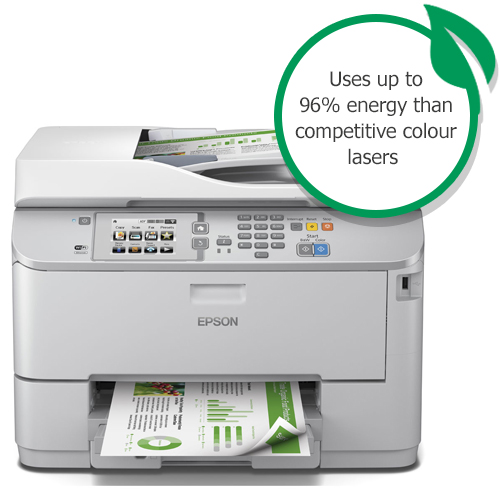 This 4-in-1 benefits from low running costs, low power consumption, fast print speeds and features designed for easy business integration.
More Info

❭
Brother HL-L5200DW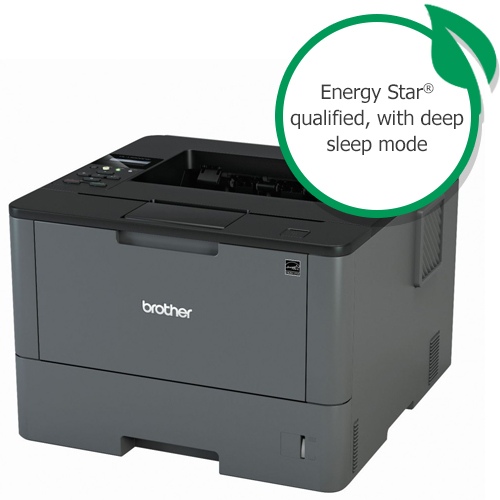 Built with a busy office in mind, this wireless network printer offers great flexibility and can grow as your organisation expands.
More Info

❭
OKI C531dn Colour LED Printer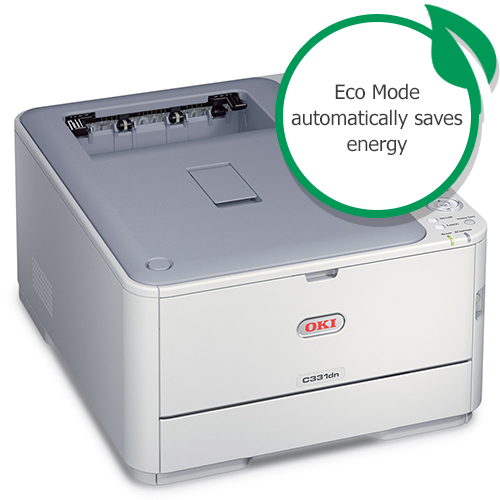 Perfect for the demanding small office or busy workgroup, this LED colour printer is designed to accommodate all of your day-to-day printing and more.
More Info

❭
Xerox ColorQube 8580AN
The ColorQube 8580 colour solid ink printer is powerful and environmentally friendly. It's highly productive with the advantage of superior colour output
More Info

❭
Call us for free, no obligation advice
0870 429 3010
---
---